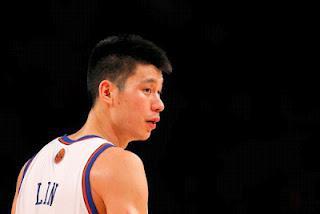 Photo: AP Images
- Troy Ballard
Tim Tebow is now the last man standing in New York City.
NYC's newest hero --
Jeremy Lin
-- is likely finished for the season
after having surgery to repair a torn meniscus
. At first, the Knicks attempted to play the injury off as knee soreness and a temporary problem, but the issue progressed, and Lin was forced into surgery.
The breakout superstar found instant fame after leading New York's broken team into a frenzied February winning streak that included one ESPN employee being fired, and enough puns to sink a ship.
And that's how Linsanity was born.
Ironically, New York's newest sensation ended almost as quickly as it started, even before Lin's injury. As a whole, the Knicks have been a team plagued by a series of underwhelming superstars and false hope throughout this entire condensed season.
Amare Stoudemire, along with Lin, is in question with a back injury for the remainder of the season, and where to even begin with Carmleo Anthony? New York had all the pieces, and the sudden resurgence that Lin started seemed to peg the Knicks for a playoff spot and a deep run.
Now the team could miss the playoffs entirely.
New York is holding onto the eighth-seed with a 27-26 record and the Milwaukee Bucks only one-game back from stealing that playoff spot. The team has posted an abysmal 9-16 road record, reaffirming the team's lack of actual cohesiveness.
Hypothetically, if the Knicks somehow stumble forward and win enough games to hold onto that playoff spot, the team is walking right into a series with the NBA record-leading Chicago Bulls. Without Lin, and possibly Stoudemire, New York would be swept. Chi-Town would roll NYC.
Anthony can't do it on his own. We've seen flashes of him taking over a game, but he needs a supporting cast, which the Knicks don't have. Sure, we love Baron Davis' beard, but he's been nothing more than an average for a 32-year-old point guard. And he's certainly no Lin.
The bottom line for New York is quite clear -- miss the playoffs entirely, or lose in the first round in a sweep.
It's amazing that no one even knew who Lin was before this season began, and now losing him is holding the Knicks back from long-term success. He may still be that Harvard grad that turns the ball over a little too much, but the kid can flat out play. Lin energized the New York Knicks.
The loss of Lin will finish the Knicks -- if the team wasn't finished already. It was a great run, an even better story, and had the potential to get better. But injuries are part of the game, especially when New York was working Lin as hard as the team was.
Guess it's time to start hoping Tebow wins that starting job.
Be sure to follow Beard and Stache on Twitter @BeardAndStache, and also Troy @TroyBallards, Like our Facebook page HERE!