Lightened up and healthier version of baba ganoush, a Middle Eastern roasted eggplant dip.

Light Baba Ganoush
By Sue Lau | Palatable Pastime
Welcome to 2018! And my goodness is it ever starting out chilly and cold! The temps last night dipped down well below zero and have been hanging there all morning. Too cold to snow- although we have a little bit on the ground. Not much according to world standards but for Cincinnati it is a regular blizzard!
So how are things going since you last stopped by? Do you have any plans for eating lighter and healthier in the new year?
I'll try a little bit but my food stays pretty much normal. If it is less healthy I just eat smaller portions. Because portion sizes work best for me. If I cut out whole lists of foods it just makes me crave it, and while I can hold out for awhile, when I go off the diet my weight will boink right back and then some.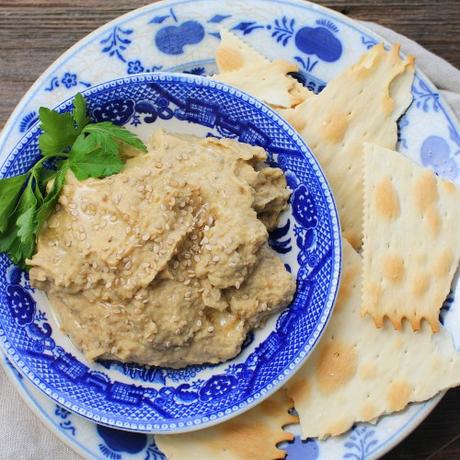 This recipe is one I like- it makes for a good snack. The little bit of yogurt helps to cut back on the amount of oil I might normally put in.
And I have been craving Middle Eastern food lately as well. Just the other day I made some Persian Baghali Polo, which is a molded rice pilaf dish made with lamb and lima beans. Bill had been hungry for butter beans and I for khoreshe (Persian stew) so it was a good convergence. But unfortunately, you will have to wait a bit longer for the recipe since when turning it over, it slipped, I dropped it and wrecked the lovely dome of rice. Oh yes, I said things right then that I cannot repeat here.
But it was delicious. And I served that with a nice salad, the way I have had it in the homes of persian families. Very lemony and crisp.
Join me on Saturday when I share my recipe for Slow Cooker 16 Bean Soup (with ham) which is yummy for the cold weather and uses up leftover ham if you have it tucked into the freezer.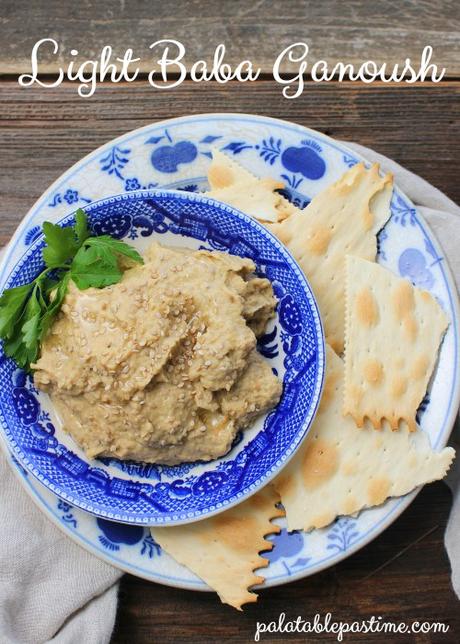 Light Baba Ganoush
Yield 1-1/2 cups | 6 (1/4 cup each) servings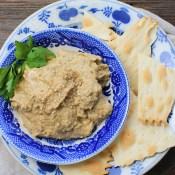 Ingredients:
Method: