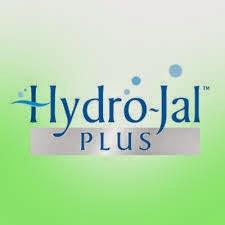 As a beauty blogger, one of the most important things I prefer to pay attention to is the amount of water I consume daily. While I have *Water my Body* app installed in my mobile to constantly remind me of having water at regular intervals, one of the best ways to reap the full benefits of having water is through Hydrojal Plus.Before I share what Hydrojal is all about, here's the advantages of having alkaline water that is also anti-oxidant rich which unfortunately in most cases of the tap water, bottled water, RO (reverse osmosis) water and distilled water is not. They infact contain acidic pH that causes our body to become more acidic. Not only that, the water we consume daily has a positive ORP (Oxidation-Reduction Potential) which lead to a number of health problems like acidity, fatigue, constipation, headaches, cancer, arthritis, immune dysfunction, hangovers and premature aging too. That said, here's why alkaline water rich in anti-oxidants is a must in modern lifestyle home in India –
Mineral and Anti-Oxidant Rich

Hydrates the skin efficiently and restores pH balance in the body

Slows down aging process

Keeps up energy levels and reduces fatigue

Encourages faster recovery time and reduces joint and muscle pains

Improves and supports a healthy immune system

No Bloating and aids

in weight loss
Now as a beauty blogger and even as a healthy-lifestyle freak, this promises so much with a simple drink – Water. All this is possible with the Hydro-jal Plus.
Hydro-Jal Plus is India's most advanced, compact, stylish & affordable water ionizer.
It is the most efficient, fully featured and powerful, high quality ionizer in the country. It converts regular water into absolutely healthiest ionized alkaline water. 
Here's why using Hydro-jal Plus in Indian Homes is advantageous –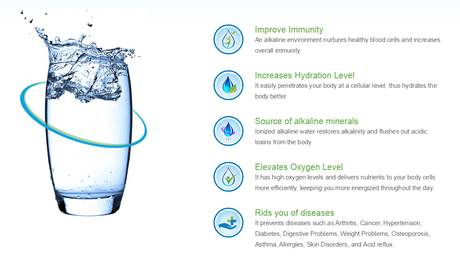 And if the information hasn't impressed you yet, y
ou can request a free demo of Hydro-Jal Plus product from the comfort of your home. This way you can also test the acidic level of your drinking water and see for yourself how efficient this product is and why it is so beneficial in every way!
Simply fill out the form provided on the website here for a free demo.On a side note, there are many health benefits associated with drinking alkaline water; so whether you are aiming to achieve a healthy lifestyle and/or want to free yourself of any health issues you are facing, Hydro-Jal Plus is the answer.
Say Yes to Healthy Lifestyle, say Yes to Hydro-Jal Plus.
Stay Healthy