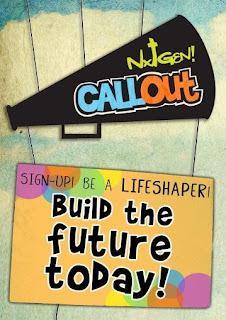 To my awesome and supremely talented Lifeshaper team, it is our turn to once again host Kids' Church this coming Sunday!  Let's put our best foot forward and make sure our kids have so much fun they don't wanna leave church! 
For those of you who live in the Philippines, I would like to invite you to visit any CCF church (I go to CCF-Cagayan de Oro) and have your children experience what a church should be: learning about God's love and having a wonderful time doing so! 
For those of you who have no idea what I'm talking about, let me explain.
A Lifeshaper is a volunteer in CCF's Children's Ministry (AKA Kids' Church).  We train and work mighty hard to give the absolute best church experience to your child.  We do so through an entertaining variety show format that includes skits (my team tends to put extra hilarity in these), games, action songs, Bible memory drills, and other ways to make learning about God unforgettable.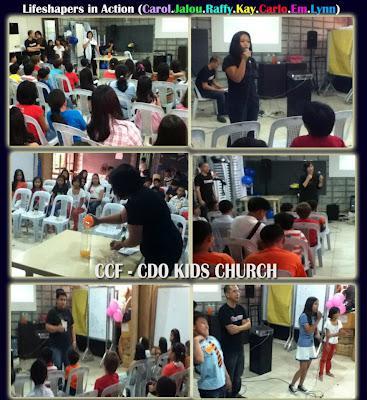 My awesome team in action!
I have the privilege of leading one of eight Lifeshaper teams (my teammates include my mom, my eldest daughter, and my co-worker in the school I work for) and we rotate in our service to the kids in all 3 worship services of CCF-CDO (8am, 10am, and 12nn) for two classes (3-6 years old and 7-12 years old).  It takes a whole lot of work to put this together, and we end up totally exhausted at the end of the day…but the kids make it so worth it!
Allow me to show you some pictures of other teams in action, as well as some pictures of my own team.  If you like what you see, then join us this Sunday and watch me make a fool of myself for the glory of God, haha (if you live in another Philippine city, you can find a CCF church here).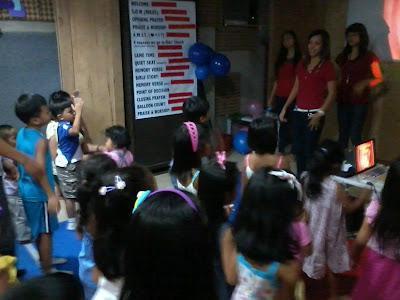 3-6 class about to dance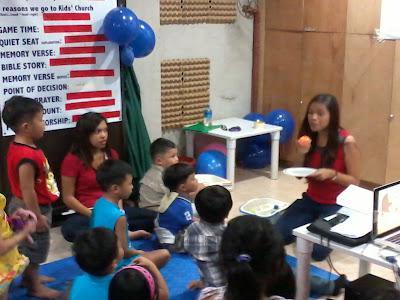 Story time!  Kids are glued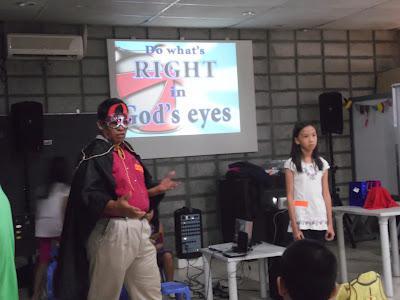 The devil sees an unsuspecting potential victim.  Mwahaha!!  (Skits are a huge part of the deal)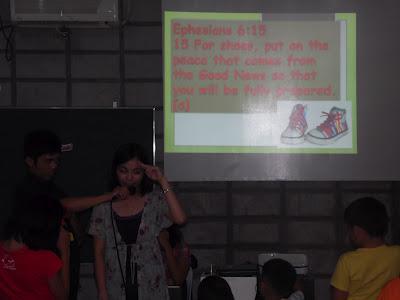 The best way to aid the kids in memorizing the Bible verse is to put it in action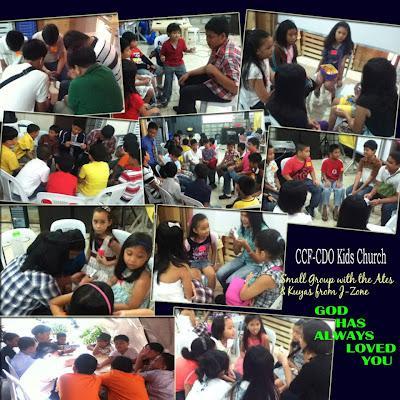 JZone youth volunteer to lead children in small groups.  This usually ends the class for them.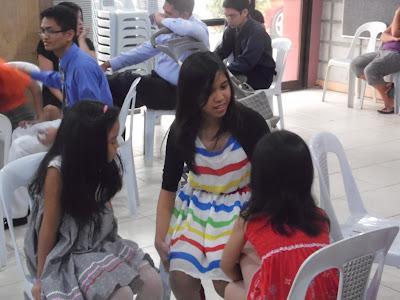 My daughter, Lynn, discipling two young children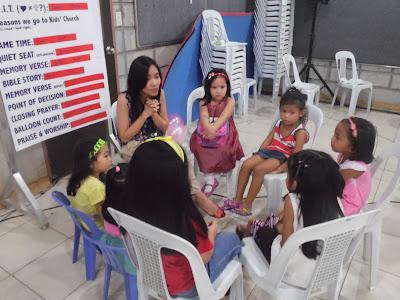 Praying with the 3-6 girls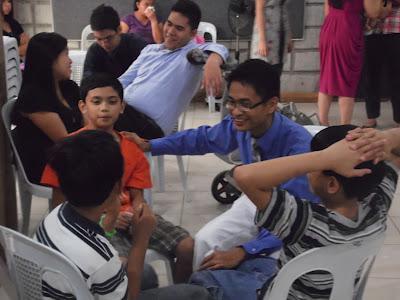 Young men mentoring boys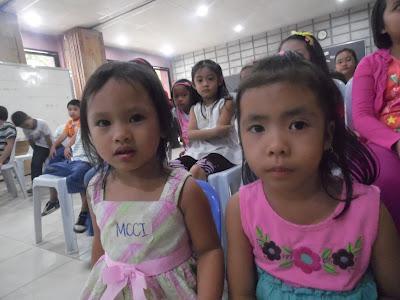 It's adorable faces like these that make all the hard work so worth it!
Oh, here's a video my friend and fellow blogger (and fellow Lifeshapers teammate) took during our training.  It's embarrassing since you'll see me do kids' action songs, but it shows the dance portion of the Kids Church.  Two songs were covered in the vid, Friend of God and Every Move I Make.  One person is doing different moves because she's doing the toddler class, everyone else demonstrates the "big kids" moves.
See you this Sunday?  We're just across the Mallberry Hotel car park entrance.