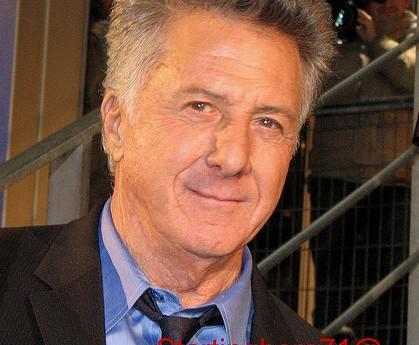 Dustin Hoffman. Photo credit: Startinghere71 http://flic.kr/p/63EcUX
The background
Ten days ago, Hollywood A-lister Dustin Hoffman came to the aid of 27-year-old Sam Dempster, a jogger whose heart had stopped in Hyde Park, London. Hoffman called paramedics, and stayed with Dempster until they arrived and for the whole resuscitation. He reportedly congratulated the life-saving paramedics with an ice-cool "Great job guys."
Hoffman is not the first Hollywood heavyweight to come to the rescue of a stricken Regular Joe. The Periscope Post has scoured reports of stars acting as the Good Samaritan to create a top five.
Ryan Gosling: Repeat defender
At the top of the list because of his double-whammy of heroism. Firstly he saved British journalist Laurie Penney from stepping in front of a speeding taxi in New York City, only months after coming to the rescue of a man involved in a street fight which Gosling helped to break up. A proven hero for getting involved, twice.
George Clooney is not scared of jail
The actor was arrested in March this year for refusing to move during a protest that he had organized outside the Sudanese Embassy in Washington DC against government atrocities. Heroic for not only his dedication to the cause, but also for spending a night in the cells with his dad, who was also arrested – not many can beat that for quality time with dad.
Harrison Ford puts a smile on Haitians' faces
No, not for saving the Holy Grail from the Nazis. But for using his skills as a pilot to help in aid missions to disaster-struck Haiti. Ford was quoted as saying '"This is not about me, it is just about doing what I can to help Operation Smile and the people of Haiti." He not only provided logistical support to the operation, but visited disaster victims in hospital.
Steve Buscemi, film star and firefighter
The actor, of Reservoir Dogs, Pulp Fiction and Armageddon fame, is a real-life man of action. The former New York City firefighter donned his uniform and returned to his old fire station to help with the rescue efforts in the wake of 9/11, helping his old colleagues to search for survivors. Buscemi may command million-dollar fees these days but he's not forgotten his blue-collar roots.
Patrick Dempsey, the caring doctor
The Grey's Anatomy star came to the rescue of a teenager who had flipped his car in an accident in Malibu, California, using a crowbar, a fire extinguisher and quick timing to pull barely conscious 17-year-old Weston Masset from his car. Dr McDreamy then called Masset's mother to update her.