Life at IIT Bombay is vibrant, energetic and thrilling all in one. This is definitely, one of the reasons why students desire to pursue their studies here. There are ample number of co-curricular activities whether technical, cultural, social or sports events, to keep the students occupied. Founded in the year 1958, IIT Bombay is actually the first IIT in India to be set up with foreign assistance. And over the years, it has grown and earned the title, as one of the top technical universities, not only in India but also in the world. So, it is indeed the apt place for your engineering education journey.
Academically, the institute boasts of 15 Departments, 18 Centers and 1 school for Management studies. Some of the famous courses include Aerospace Engineering, Biosciences and Bioengineering, Chemical Engineering, Chemistry, Civil Engineering, Earth Sciences, Humanities & Social Science, Technology and Design, Entrepreneurship, Mathematics, Nanotechnology and Science and several others. They also have a few Interdisciplinary programs in Climate Studies, Educational Technology, Industrial Engineering and Operations Research etc.
Being the reputed Institute that it is, they have made their mark in the world of rankings and recognition. Just recently, IIT Bombay was named the best Indian university in the Quacquarelli Symonds (QS) Asian University Rankings for 2018 and was ranked 34th in Asia.
So finally, moving on to the best part, how is it, to live and study at IIT Bombay!
One of the first pointers in this list would have to be the location of this campus. A peaceful one and relaxing, away from the busy hustle of Mumbai city life! Situated in a small township of Powai, the campus is actually rich in natural flora and fauna and has a well-known maintained green cover. The campus has a hill on one side, the Powai and Vihar lakes on another side. This is what you need when you are looking for a place, away from your home.
Next, stepping on the campus, the club activity would definitely catch your attention. IIT Bombay is actually, pretty famous for its variety of clubs. Some of the clubs that operate here are the Quiz Club, TechniC, The Scrabble Club, The Speakers Club, Hobbies Club, HAM club, Astronomy club, Wildlife Club, Swimming Club, Mountaineering Club, Group for Rural Activities (GRA) and the Special Interest Group in Finance.
These form the baseline of most of the fun activities on the campus. Some of the best fests, literary events, scrabble competitions, technology design workshops, star-gazing sessions, swimming events, nature hikes and trekking trips, seminars etc are organized through these clubs.
Already piped up, are we?
Now, IIT Bombay also organizes some of the best popular and recognized college and department fests, that are often looked out for and awaited among the student community at the national level as well as Asia level. Mood-Indigo (Cultural) and Techfest (Technical) are two such fine examples. They also have two unique events, the Performing Arts Festival (PAF) and Valfi, that are only organized at this campus, exclusively.
Now that's a rocking campus! So, want to be a part of a college that probably, takes the number one spot in organizing the most number of events, more than any other college in India? You are just going to have your hands full, and variety to choose from. As every day, there will be some event at the campus.
Then, of course, is the faculty, you will be dealing with, who is quite open-minded. IIT Bombay stands out for its research and academic programs, taught by faculty, known nationally and internationally, for their work. Some of the faculty, also have prestigious awards and recognitions, including the Shanti Swaroop Bhatnagar and Padma awards, in their CV's.
Also, this campus was awarded a score of 88.1 for academic reputation, 97.5 in employer reputation and 96.3 in staff with Ph.D., in the latest Quacquarelli Symonds (QS) Asian University Rankings for 2018.
Insight is an active, student media body at IIT Bombay which is managed by student editors. It's an amazing online platform, that talks of all major events, fests on campus, personal experiences of students, hostel affairs, departmental news, a cool column for the college professors; who they are and their achievements, column dedicated to news coverage about the campus etc.
Be sure to check this platform out, when you visit the college website for details.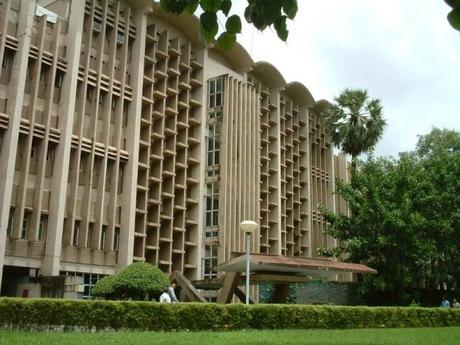 Apart from your regular studies and various courses, you also have an option to try out their innovative short-term courses through continuing education and distance education programs. Now isn't that cool? You still get to be part of IIT Bombay, even if your interests and convenience, is not to pursue full-time studies.
Competition does not come easy here. You will have many opportunities to prove yourself. As a student, one gets chances to organize some of the best cultural, farewells, technical festivals. Student elections are also a busy time with students campaigning going on 24*7. During all of this, what you get is an opportunity to nurture your entrepreneurial, leadership and team building skills, make new allies with every fest or club activity. You get to make a lot of personal contacts, while organizing as you will deal with external bodies that can be useful in your life, later on. Who knows, how many of them will be your colleagues or acquaintances?
The stay at this campus is quite good. They provide you with an excellent accommodation facility, that goes up to 15 hostels with individual messes and canteens. Every hostel also has their own fest and other celebrations. Just imagine the fun, you get with your friends, at a home away from your home. You will make and meet friends for life.
And there is always time for sports and gym here, the reason being that, hostels are built very close to the sports complex. Kho-kho, swimming, yoga, martial arts, cricket, football etc. are quite popular here.
So, quite a bit of motivation for your personal and recreational time, after taking all the food in!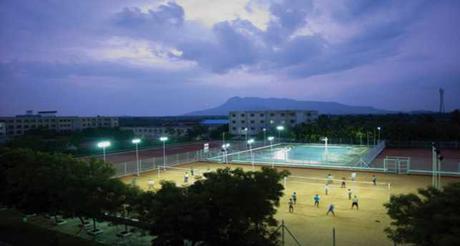 Weekends here are much as weekdays unless you plan to miss a few classes. There's a Campus Hub where you can spend good quality time with your friends. People usually awake by lunchtime for the first meal of the day and spend rest of the day, either watching movies or playing sports or watching plays and performances or even better, adventure trips.
IIT Bombay is also known for some of the famous alumni associated with it, and their achievements in industry, academics research, and social sectors. Nandan Nilekani, Manohar Parrikar, Jairam Ramesh, Pranav Mistry, Karan Grover, Bharat Desai etc., to name a few, are some of the notable alumni.
To sum it up, if you are looking for a college, that allows you to broaden your horizons, enrich your learning process and personal growth in various aspects, this is the place for you. You will always find a great deal of social support, here as you explore your limits and finally leave the campus with a truckload of memories to cherish.