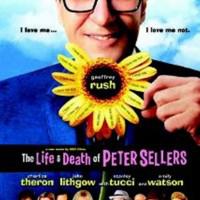 Movie: The Life and Death of Peter Sellers
Director: Stephen Hopkins
Rating: ****
If there's one person who could possibly, out of all in the film world, pull off the role of a flawed genius named 'Peter Sellers' then it definitely has to be Geoffrey Rush.  Based on the biography by Roger Lewis on Sellers, director Stephen Hopkins and Geoffrey Rush join hands to narrate the story of a man who was a champion on the outside but a careless, self-obsessed schmuck on the inside. To the world Sellers may have been a successful movie star however to the people around him, he couldn't garner any acclaim.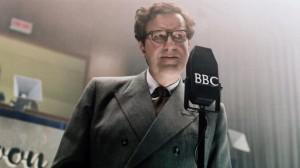 'The Life…' is one of the best biopics I've seen in my life, where Rush plays Sellers while Emily Watson and Charlize Theron play his first and second wives. The film is a frame-to-frame events of the rise and fall of a legend, from his early days in 'radio' to his last days when he spent most of his time taking breaks from work and self loathed.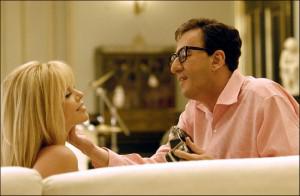 This is a classic example of someone who couldn't manage fame and thus got pulled within a pool of self-doubt and unhappiness. For most part, you wouldn't understand if Hopkins is trying to project Sellers as a genius or as an overrated star. This is something the author leaves for his readers/viewers to come to consensus. As Sellers grew older with films, his relationship with family went for a toss. He lied to his wives, mistreated his children and grew impatient towards self and everybody else around him. Although Peter was blessed with an affluent lifestyle, he struggled as a family man.
Peter's relationship with women in his life was bitter. His two times unsuccessful marriage further pushed him in to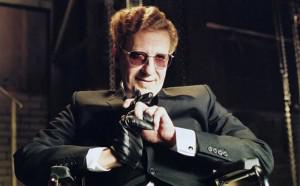 depression and made him dependent even at an age when he was expected to be independent. He would reach to his wives only during crisis, seeking some kind of childlike comfort. At one juncture, Peter was a director's dream – intellectual and inventive, on the other he was a woman's nightmare.
Rush was brilliant as Peter throughout the film. The biggest challenge for an actor in a biopic picture is to step in to the shoes of someone else. Any actor could pull off an imaginary character however here Rush had to play Peter therefore his chances of improvising was limited. Peter was influenced by his ego and the same is illustrated by Rush as he plays monologue of several characters in Sellers' life. Hopkins takes you deep in to the psyche of the actor's psyche to give the film an emotional snuff.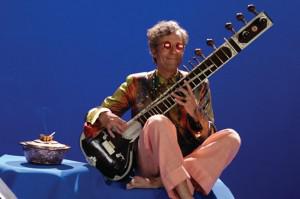 Peter Sellers once said that there was once a real 'him' but he'd had it surgically removed. The film in essence shows you the 'him' Sellers' was not and what he had become. As an actor Sellers brought joy to many lives but suffered majorly in his own. Please watch it for Rush!