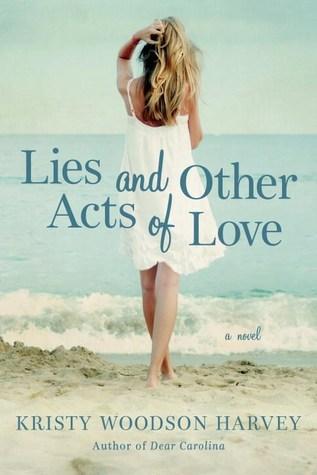 Lies and Other Acts of Love Published by Berkley Publishing Group, Penguin Publishing Group on April 5, 2016
Genres: Contemporary Women, Fiction, Literary, Women, Women Authors
Pages: 352
Format: eBook
Goodreads


After sixty years of marriage and five daughters, Lynn "Lovey" White knows that all of us, from time to time, need to use our little white lies.

Her granddaughter, Annabelle, on the other hand, is as truthful as they come. She always does the right thing—that is, until she dumps her hedge fund manager fiancé and marries a musician she has known for three days. After all, her grandparents, who fell in love at first sight, have shared a lifetime of happiness, even through her grandfather's declining health.

But when Annabelle's world starts to collapse around her, she discovers that nothing about her picture-perfect family is as it seems. And Lovey has to decide whether one more lie will make or break the ones she loves . . .
The reason I chose this book was because I liked the peacefulness of the cover and the interesting name of the book. I hadn't heard of Kristy Woodson Harvey before, but I wanted read this book nonetheless. 
Lies and Other Acts of Love is a story about a grandmother and a granddaughter. The story of these two women is shared with readers in alternating chapters with the grandmother, Lynn "Lovey" White, and the granddaughter, Annabelle, providing each of their respective viewpoints.
For Annabelle, her grandmother, Lovey, was the voice in her head. She was the spiritual mentor who guided her with her inspiration through her messages, like "it is not the truth that sets you free. The truth is the thing that destroys lives, that shatters the mirror…"  
Annabelle was very practical throughout her life, following the course slated for her. She was well-engaged and ready to move forward with her life as expected, until suddenly she sways off course, ditches her fiancé and marries a musician she'd known for three days. And so it begins. As a rule, I do not write spoilers, so I will tell you to buy the book if you want to know more of the story, but I will say that as Annabelle's life starts down a rocky road, she begins to see that her family's life isn't as perfect as it seems. She even falls upon her grandmother's biggest lie, which would negatively affect her entire family. 
I thought the descriptions of the main characters were excellent and they provided readers with a story that will stick around long after reading the book. I will admit that while I was reading, I found myself reaching for a tissue now and then, and the book was definitely worth every tear.  Lies and Other Acts of Love will make for a great summer reading book at the beach or by the pool, or even curled up on the couch!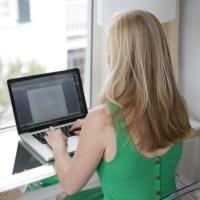 Kristy Woodson Harvey is the author of Dear Carolina and Lies and Other Acts of Love. She blogs at Design Chic about how creating a beautiful home can be the catalyst for creating a beautiful life and loves connecting with readers at kristywoodsonharvey.com.
Ms. Harvey is a Phi Beta Kappa, summa cum laude graduate of the University of North Carolina at Chapel Hill's school of journalism and holds a Master's in English from East Carolina University. Her writing has appeared in numerous publications and websites, including Southern Living, Domino magazine, Our State, Houzz, the Salisbury Post and the New Bern Sun Journal. She lives in North Carolina with her husband and four-year-old son where she is working on her next novel.
I was provided with a complimentary digital copy of this book from NetGalley in exchange for my honest review and unbiased opinion.
~ ~ ~ ~ ~ ~ ~ ~ ~ ~ ~ ~ ~ ~ ~ ~ ~ ~

It would be great if you would stay connected with me!! You can follow me on Twitter @DebiL1611, like me on Facebook at 2014 and Beyond, circle me on Google+, follow me on Tumblr, Instagram and Bloglovin', subscribe on YouTube, or connect with me on LinkedIn and Pinterest.

Please make sure to visit my homepage and subscribe to my blog for more great posts on running, fitness and lifestyle topics as well as food, product, music and book reviews, and more!