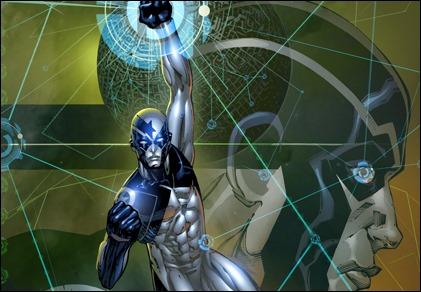 The Origin of the Robin Hood of Cyberspace! by Joe St. Pierre
Joe St. Pierre, whose work on Spider-Man, Fantastic Four, Batman, Superman, and many other high profile characters you may be familiar with, has recently started a Kickstarter campaign to bring his web comic – Liberaider – into print as a hardcover volume.
Liberaider is a story about Benjamin F, a teenage "Robin Hood" hacktivist, who finds some dark secrets in the secure databases of Dinosaur Incorporated. The corporation runs just about everything in his world and by making those secrets public Benjamin F risks his life in order to make the world a better place.
St. Pierre has written, penciled, inked, colored and lettered THE LIBERAIDER and his Kickstarter campaign is looking to cover the cost of printing. There are several pledge tiers that insure that you will get something back for your donation.
Take a look at The Liberaider, which runs until May 29th on Kickstarter, and decide for yourself how much you're willing to give to this project!
Press Release
The Liberaider is the story of the Robin Hood of Cyberspace; a teenage hacktivist who steals from the Info-rich and gives to the Info-poor.
"It's tough, being this tuned out." BENJAMIN F says that to himself every day. He Iives Iike every other teenager in D-TOWN. He drinks the same polluted water, eats the same chemical laden food. He goes to the same school where everyone is educated in the ways of the world according to DINOSAUR INCORPORATED. His room was just ransacked by the poIice — another random search — for what?  No one knows. And his abusive foster parents are at him again. So that's Ilfe. It sucks, don't bother trying to change it.
But BENJAMIN F is the most gifted hacker of his time. In cyberspace, he calls the shots. His friends are powerful viruses that can penetrate Dinosaur's secure databases. He's discovered some dark secrets there, and a chance at a better way  of Iife. He takes that chance — and becomes the most hunted man in the world.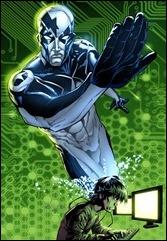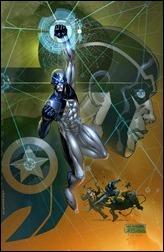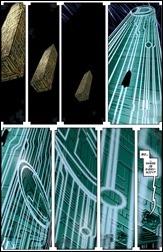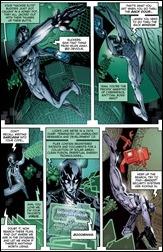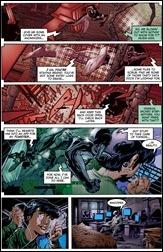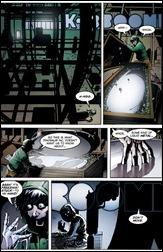 - The Comic Book Critic