New to little Indiana? Subscribe for free to my RSS feed. Thanks for stopping by!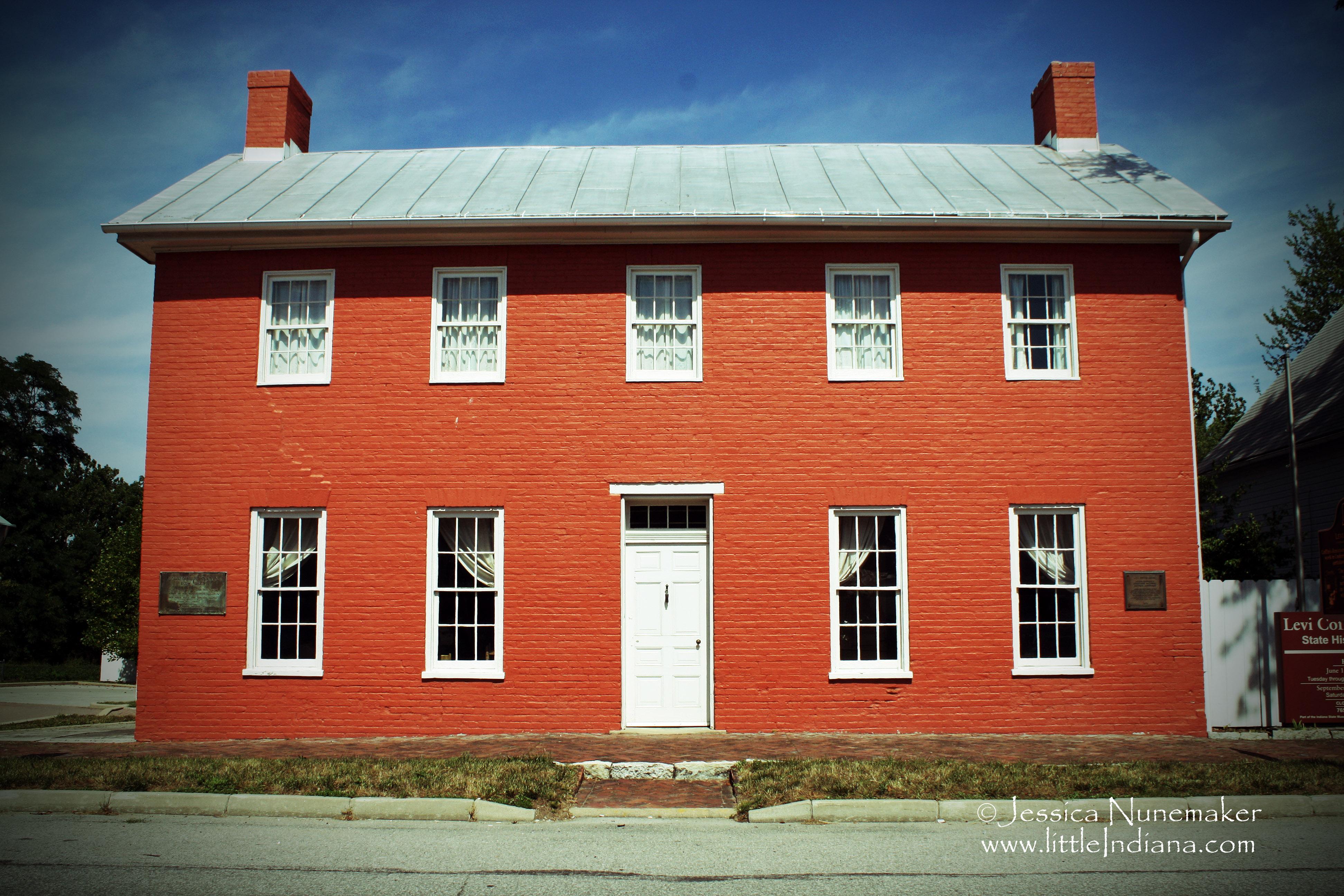 Levi Coffin House: Fountain City, Indiana
From the outside, you probably wouldn't realize that the Levi Coffin House in Fountain City, Indiana is an important National Historic Landmark.
This simple, eight room, 1839 built brick home was dubbed the "Grand Central Station of the Underground Railroad."
Fountain City, Indiana: Levi Coffin House
Nicknamed the President of the Underground Railroad, Levi Coffin and his wife, Catharine, were thought to have helped as many as 2,000 slaves make their way to freedom. That's men, women, and children heading up from Kentucky on their way North.
What's rather interesting is that this home was built with hiding escapees right from the start.
With a secret room and a lower-level kitchen, the Coffin family ensured that those fleeing to freedom were away from prying eyes. You'll love walking through the upper level  bedroom that contains the secret room. With a very unusual low ceiling to hide the secret room and a quick, easy way to hide the doorway, this Quaker abolitionist family had it all planned out.
Indiana History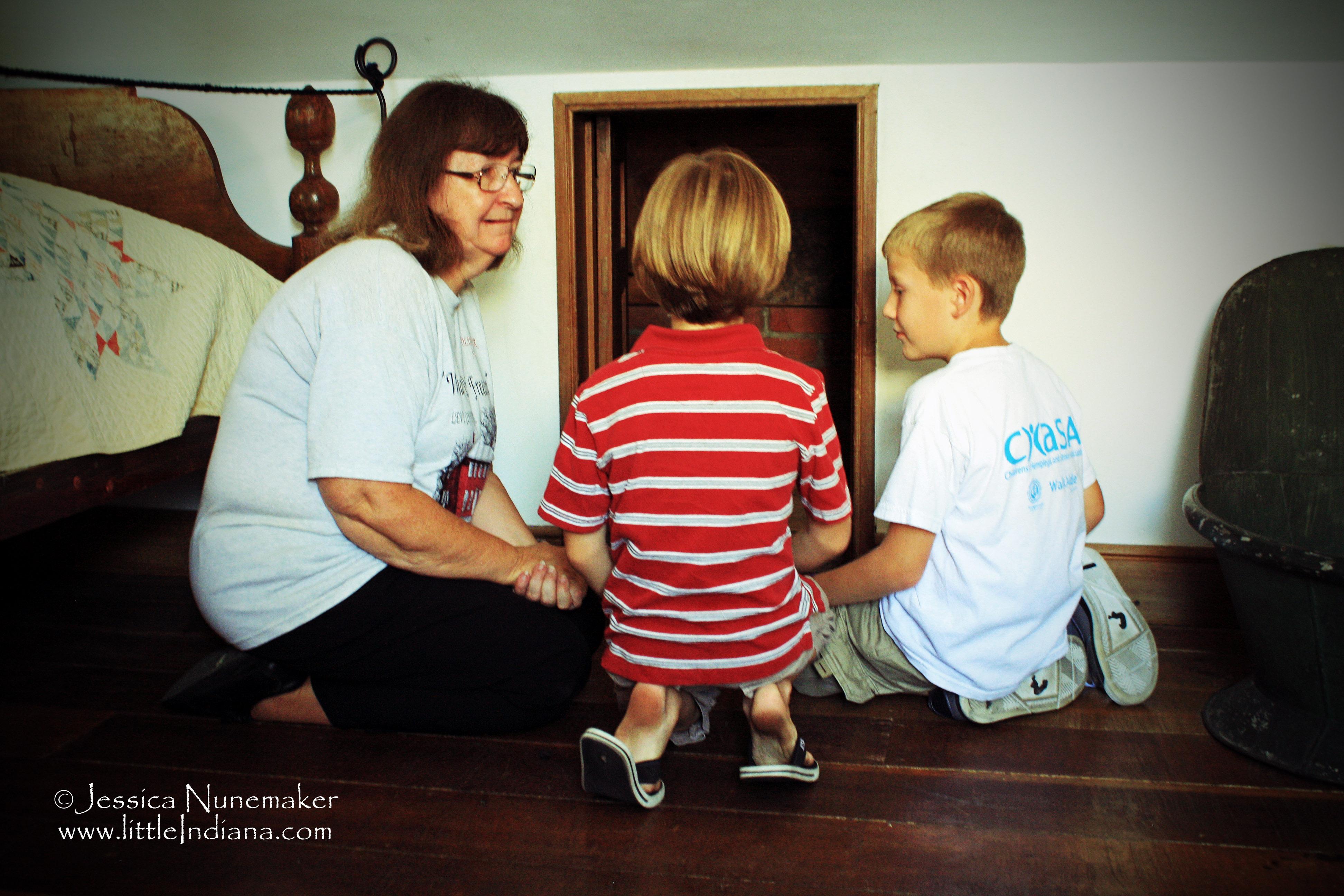 Levi Coffin House: Fountain City, Indiana Kid #1 is in Red
Kid #1 absolutely loved this Wayne County attraction. He was able to correctly answer the tour guide's questions–and sure made us proud! Even today, weeks later, he still brings up the Levi Coffin House.
I think it's in part that the tour guide was so incredibly knowledgeable. Although the items inside are interesting, she didn't just walk us through.
She stopped, explained the story behind the room, shared stories from Levi Coffin's book by memory, and then carried on. It was all so very fascinating.
The best part is that they have plans for expansion! With the recent purchase of the building next door, they are hoping to install an interpretive center and expand the tale of Levi Coffin in this small Indiana town. You can help with your monetary donations.
Go There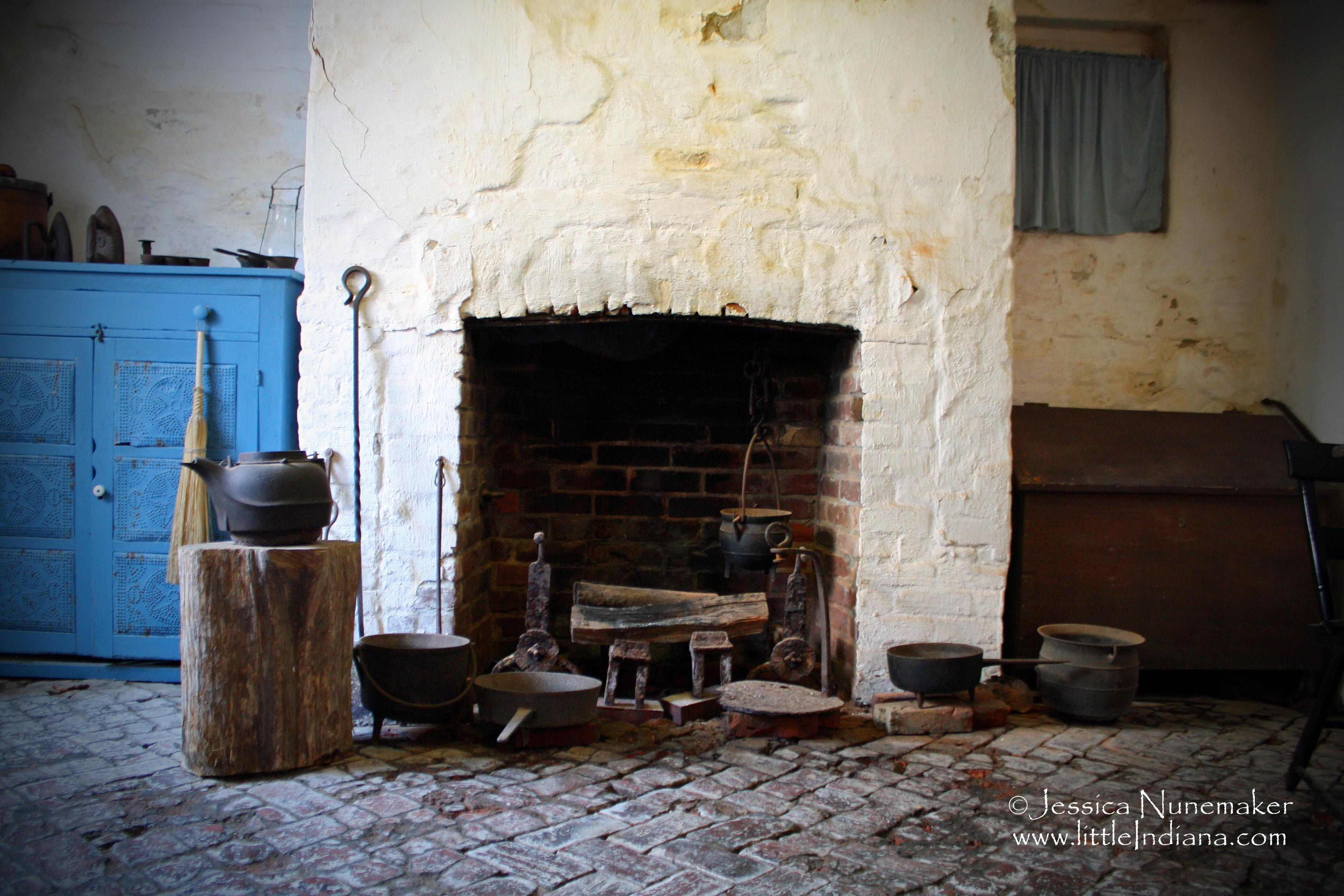 Levi Coffin House: Fountain City, Indiana
Today, you are welcome to tour the Federal-style home. Deemed a National Historic Landmark back in 1965, it is in excellent condition!
I admit that I am leaving out a very unusual, very interesting portion of the Levi Coffin House: something really neat located on the lower level. I hate to give EVERYTHING away! Go there and see this unique piece of Indiana history for yourself.
Find pictures in Indiana on my Flickr photostream or on the new little Indiana Tumblr blog.
Just don't forget to tell 'em that  little Indiana sent you!
Levi Coffin Home
113 N US Highway 27
Fountain City, Indiana 47341
765.847.2432

View Larger Map
Special thank you to Nancy Sartain of Visit Wayne County Tourism for our visit to this fine attraction. Opinions remain mine and mine alone (as always).
Don't miss a moment. Subscribe to little Indiana and receive instant updates to stay on top of everything "little."
little Indiana: Where to Stay, Play, and Eat in Small Towns in Indiana. Discovering Indiana's best small towns! Now get little Indiana on your Kindle.
Targeted. Relevant. Affordable! little Indiana advertising.