Greenleaf showed us that our girl LeToya Luckett can act. The girl played the mess out of her character Rochelle Cross. So, when the OWN network show came to an end fans were pretty sad.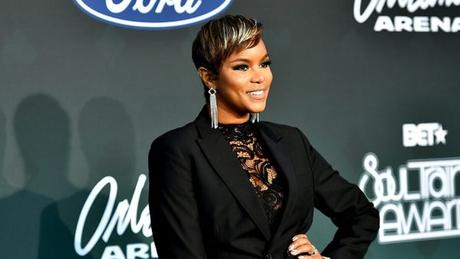 But, no worries she's headed back to the small screen in Fox's "Our Kind Of People."
Last week I blogged about Our Kind of People and Morris Chestnut playing the lead role in this drama based in a fictional version of Martha's Vineyard.
According to Deadline, Luckett will play Leah Franklin-Dupont, a strong, confident, elegant businesswoman, who, along with her husband Raymond (Chestnut), sits at the top of the food chain of the wealthy, long-standing Black elite in Martha's Vineyard. Leah feels the pressure of her position, and a responsibility to give back to the Black community. But when Angela Vaughn (DaCosta) arrives and starts to shake things up and threaten her family's legacy, Leah makes it her mission to bar Angela from acceptance into The Bluffs before she tears down everything Leah's family has built."
Oh and she has a word for anyone who's faith is being tested right now.
I literally went from what's next to receiving this wonderful call while filming a movie ( hence my wardrobe) to how are we gonna work the schedule out 🤔 when God moves...he MOVES. If y'all could understand how he lined this thing up & how everything came together once I got out of the way & allowed him to lead. Now, hard work was a MAJOR part of getting me this opportunity. I will not deny that. Faith without works is dead, but I just want y'all to know how AMAZING God is. He's NEVER failing. He ALWAYS has a plan for us. Trust him & LET GO! YOUR YES IS ON IT'S WAY!! Claim & BELIEVE THAT! ✨
Preach Girl!
Congratulations!!!!!!!