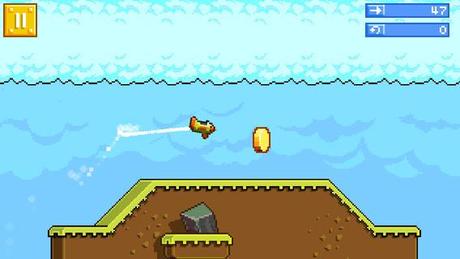 Retry is the latest game from Angry Birds developer Rovio, and is inspired by the big hit app Flappy Bird. Like Flappy Bird, Retry is super difficult, so much so you'll have to retry over and over again! Wes from Family Gamer TV has been playing it, and he's now a bit further into the game and finding the difficulty is starting to ramp up!
How well do you think you can do at Retry? You'll be able to find out for yourself when the game launches on iOS later on this year. Until then, keep your eyes on BoxMash where we'll keep you updated about all the coolest apps on our Best Apps channel.
If you loved this video, follow us on Twitter for loads more amazing stories and gameplay footage, and subscribe to Family Gamer TV on YouTube.