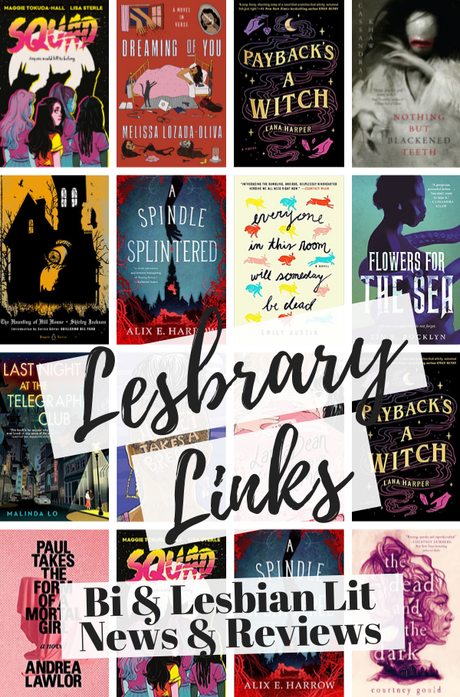 The rhetoric used to try to ban LGBTQ books hurts queer and trans students.
The queer comics future is bright.
These 20 coming out stories are must-reads.
QUIZ: Which Queer Spooky Book Should You Read This October?
This post has the covers linked to their Amazon pages. If you click through and buy something, I might get a small referral fee. For even more links, check out the Lesbrary's Twitter! We're also on Facebook, Goodreads, Youtube and Tumblr.
If you'd like more LGBTQ lit links, follow my Book Riot newsletter: Our Queerest Shelves! I round up the newest LGBTQ book news as well as the most exciting queer new releases out this week, plus each newsletter comes with an exclusive queer books post from me. If that appeals to you, please subscribe!
Support the Lesbrary on Patreon at $2 or more a month and be entered to win a queer women book every month! $10 and up patrons get guaranteed books throughout the year!