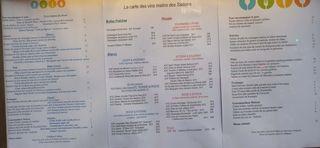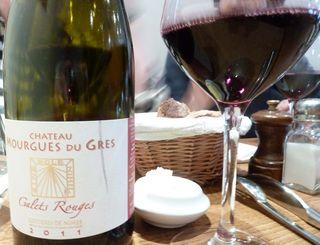 Les Saisons in the 9th is a place we've really loved since it opened in what was a cursed feng shui location interestingly around the corner from the feng shui Queen.  The front room hostess gives about as warm a welcome as exists anywhere in the world and hubby Jonathan Lutz, of the famous charcuterie family, ex-Crillon among other places, cooks up a mean platter or two.  Four of us found us there without a reservation which is unique for me (by the time we left there was not a seat left) and I threw myself on Madame's mercy - "No problem." says she.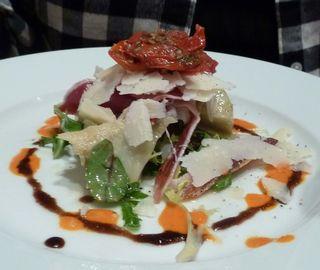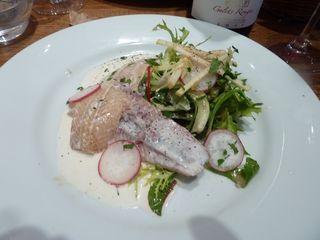 The carte is/was interesting but the stuff on the 21 E three course "menu" even more so.  The ladies started off with Italian baby artichokes poivrade with parmesan and confited tomatoes and the gents had the herrings with warm cream sauce and a ton of salad.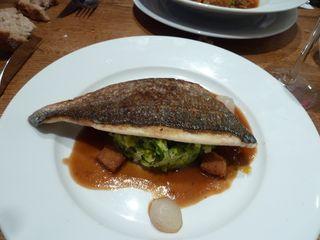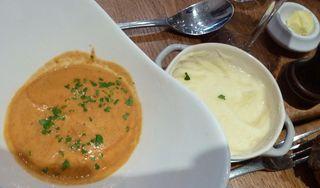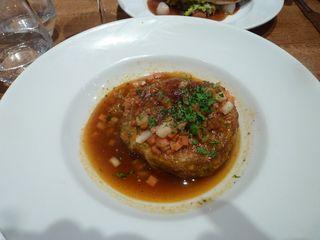 Then the dolls (that's not sexist, just Frank Loesser) had the daurade which was divine - and then suddenly appeared the bisque of lobster (which they must have heard us talking about) and mashies - Wooo Boy - and the guys (credit Jo Swerling and Abe Burrows) had the stuffed cabbage.  Our guests who are storied expats who worked for the "Newspaper of Record" and other distinguished pubs before cashing it in to live in the 9th, turned and answered to my query - "Ideal comfort food"?  Yup.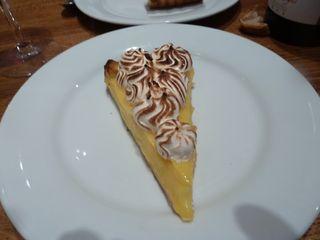 We all had/shared three lemon meringue pie slices, which was another ideal dish for the day.
Our bill, with no bottled water, superb bread, 2 bottles of a Costiere de Nimes and 3 coffees, was 169.90; thus 84.95 E.