Boy, does Jonathan Lutz, ex of the Crillon and Glou (we'll forget that meal) and his so very welcoming Japanese wife and their crew (who spoke English to our jet-lagged Boston colleagues, whom we met for a business meeting) deliver the goods.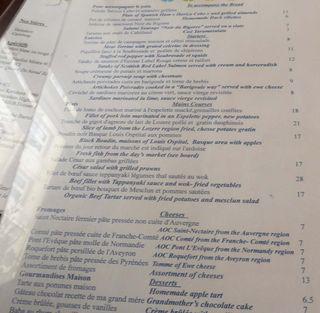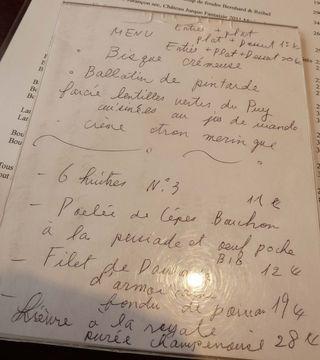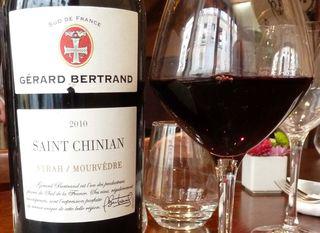 I entered (as is my habit) a few seconds before Colette and my colleagues, allowing me time to view the carte, menu and order the first of two 20 E bottles of St Chinian.  I took one look at the 21 E 3-course "menu" and was in love.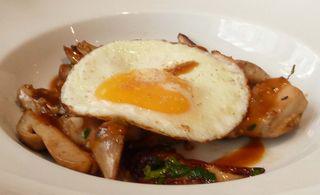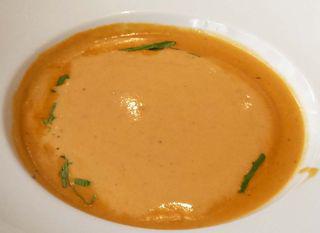 Four of our colleagues had the cepes with an egg, which I rated "best of show" this fall and I had a bisque Maison (homard upond enquiry) that was Heaven-On-Earth.  Hoooo boy, off to the races.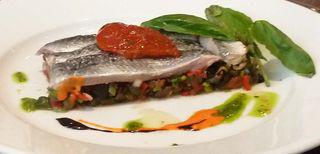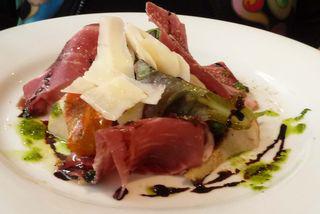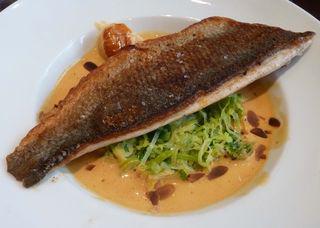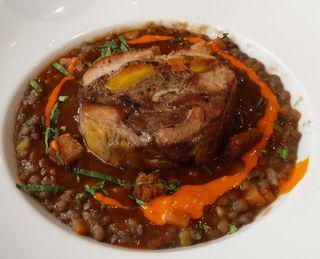 For mains, one of our companions had the entree cepes, another the entree lime-marinated ceviche of sardines, still another the artichokes barigoule with an aged almost parmesany brebis, Colette the daurade armoricaine with leeks, and I had the rollatine of pintade stuffed with good (but heady abatty) stuff with Puy lentils.  My.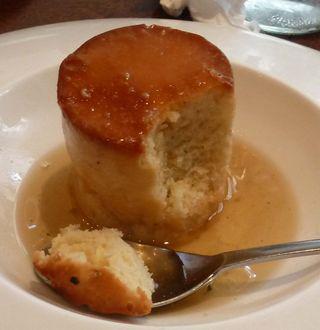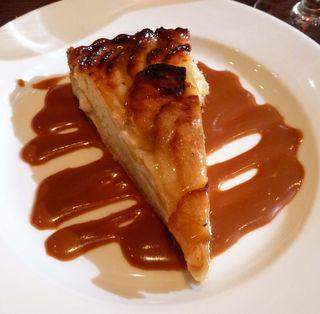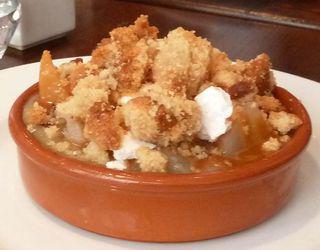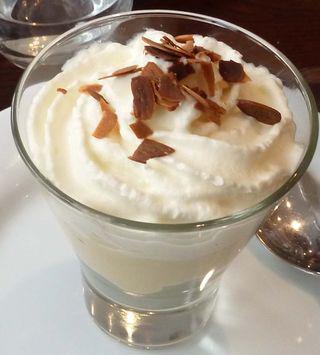 For dessert, one of the bolder ones had the Baba with St James rum, Colette the apple tart with caramel (which will never measure up to her impossible standards), two the pear crumble and I the lemon cream atop meringue.  I heard not a word of discontent.
Our bill, recall this was a "business lunch centered around discussion of their 'Controversies' section in the journal I now run, with two bottles of wine, two of Badoit (one of our colleagues is French so there you have it) and the equivalent of four coffees was 208.10 E or 69.3666666667 E a couple.  Maybe the best prix-qualite of the rentree.