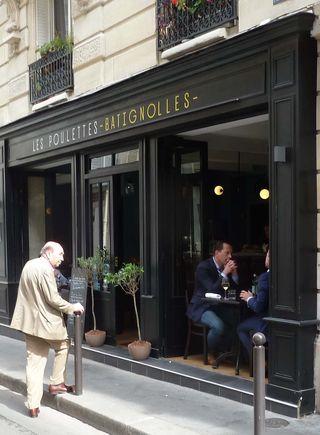 7.0 Les Poulettes Batignolles, 10, rue de Cheroy in the 17th, 01.42.93.10.11, closed Sundays and Mondays (Metro: Rome) in an unprepossessing place in one of the new "hot" areas of town that opened last year, but.....
Backstory: When it opened I was totally uninterested; why?  The name turned me off (whether pullet or "chick") Stupid, eh?  But since then two friends in the Food Biz (one who introduced me to the new Marsagny and Le Marloe) here said I had to go, so my friend the sculptor, who lives nearby was game to try it.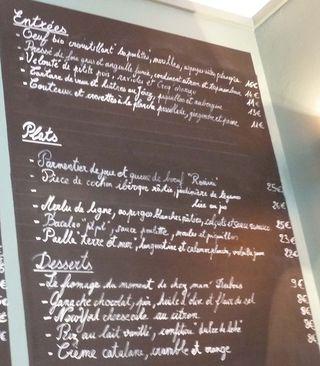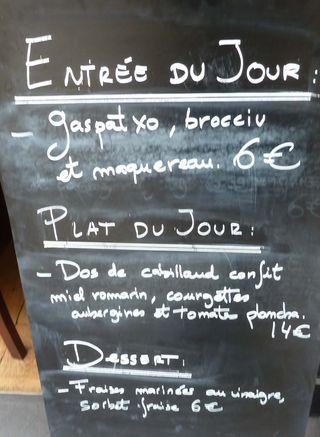 I was almost put off when offered a menu in English by the well-English-spoken waitlady (the chef is as well, coming from the kitchens of Rostang and Cagna) but my friend said "I like everything, what do you want me to order?"  To which I said "let the dogs loose."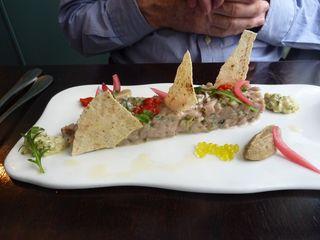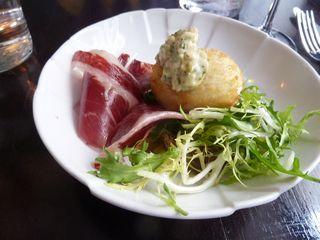 He started with a tartare of veal and oysters composed in a very Japanesey artistic fashion and was every bit as good and I had a "bio" crunchy outside egg with morels, asparagus and frisee salad.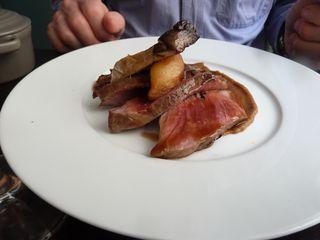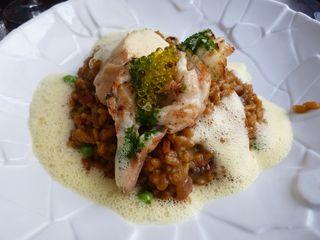 Then my old pal had Iberico ham, perfectly undercooked, pink and tender with spring veggies and I had a "surf & turf" well actually "mer et terre" paella; the langoustines and calamari were good, the chicken great, but the rice too much for an old guy.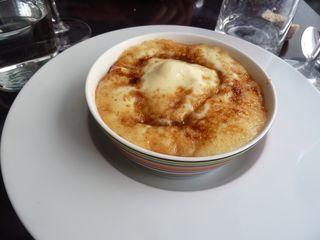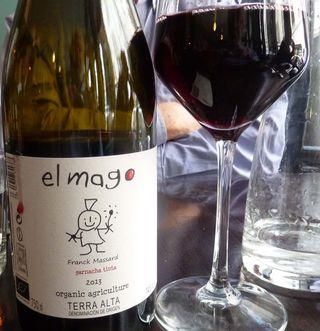 At this point my friend wanted to get back to his studio, but I said "come on, let's split the creme catalane" and it was wonderful.
Our bill with a bottle of Basque wine, no bottled water but two coffees, was 121 E.
Go?  Next week with Colette.  This place is a keeper methinks.