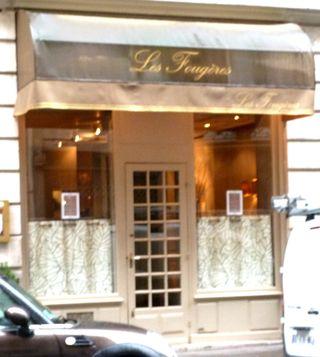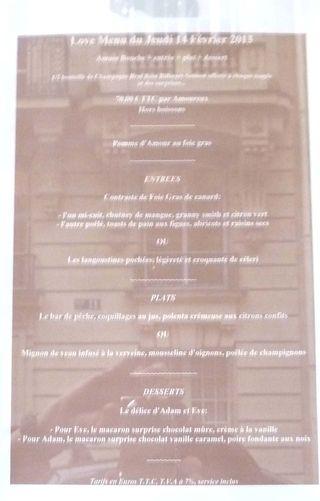 5.9 Les Fougeres, 10, rue Villebois-Mareuil in the 17th, 01.40.68.78.66 (Metro: Ternes), closed weekends, has just been taken over by a new chef/front-room team and I had to go since my last (3.5) meal under the old equipe in 2008 was so inconsistent (despite their fine lineage).  The prices have been bumped up sizeably (there's a 26 E 2-course almost-forced choice menu but two courses a la carte puts you in the 53-77 E stratosphere - redeeming feature, four wines of the moment at 20 E each.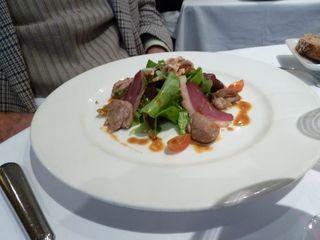 I went with two very old friends who as best I can calculate it live more than halftime here, a quartertime in their Italian villa and the rest in Martha's Vineyard and DC.  Madame chose off the carte, starting with foie gras, langoustines and coleslaw and the men went with the "menu's" entree - a sot l'y laisse, nuts and smoked duck salad with a lobster vinaigarette which to my taste-buds was undetectable; both however, were quite good.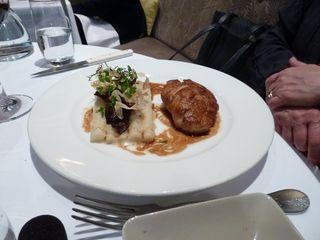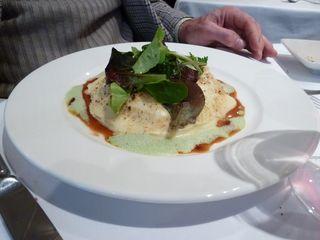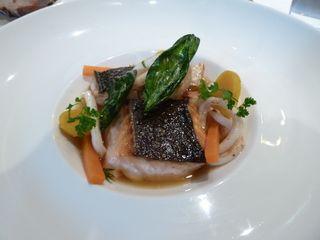 Then Madame had the sweetbreads with a nice sauce and salsifis; Monsieur the parmentier of lamb; and I the other choice on the "menu" -  the cotriade Breton with bar, salmon, cuttlefish and a really tasteless sauce.  Neither of the men's choices blew me away.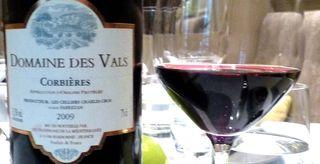 None of us had space for the 12 E desserts and so we passed straight to the coffee.  Now the bill; with 1.5 bottles of wine, no botted water, exceptional bread, good amuse-bouches and mignardises and one coffee, our bill was was 154.50 E for 3 or 103 E a couple.  Not bad for this classy a place - but wait.
Go?  Here's the tough one.  Last time I was here; granted under different management, I concluded that "there was no 'wow moment'".  And for me today, I felt the same way.  The foie gras, langoustines, sweetbreads and bread were good and the wine fairly priced but the acid test is "Would I bring Colette?" And I think not.