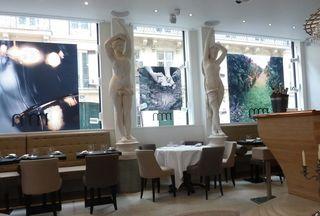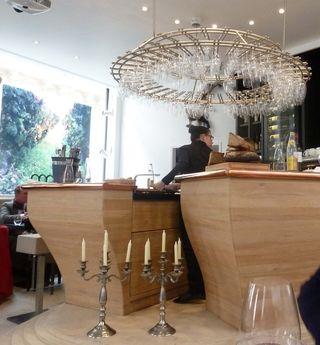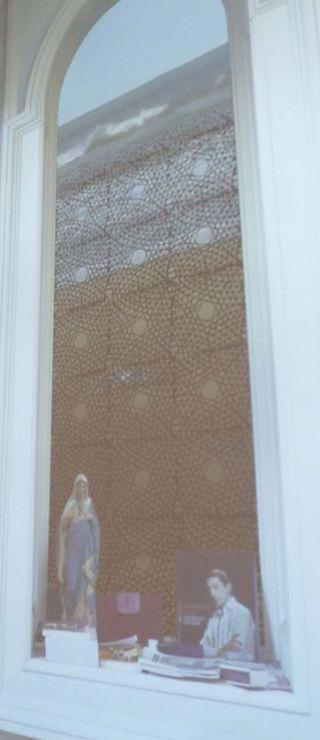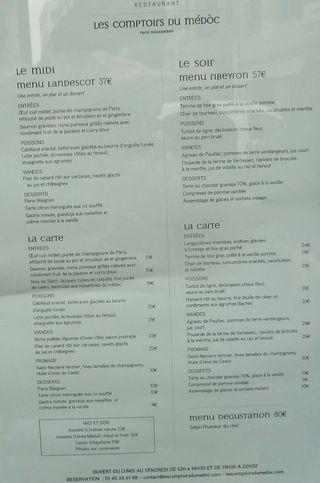 7.5 Les Comptoirs du Medoc in the 9th, Metro: St-Lazare, 01.45.26.61.88, closed weekends has a fascade that one can mistake for a bank or shop, which it probably was, with no indication of its function, excepting a mm sign in the window = La Maison du Medoc, which is was the CB receipt says.  The interior is lush, with shaded windows, huge nude statues, cool modernistic comptoirs and candellabria in front like an altar.  The lunch "menu" is 37 E, but two of us chose to go a la carte which was almost the same for a first and main.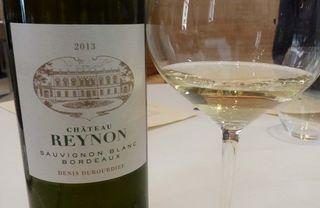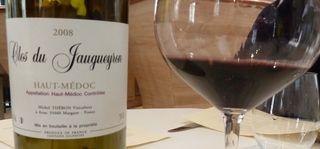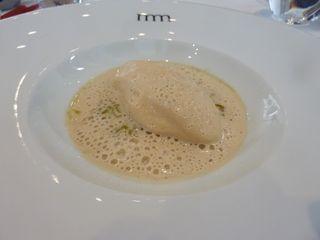 We had just settled into our wines (the couple I was eating with are like Jack Spratt & wife - except here one drinks white and one red) when Chef Nicolas Tissier (ex-Piege) sent over some divine quenelles with chopped leeks and a beautiful citrusy flavor.  My one friend, a chef and caterer himself originally from Northern California, said "this is really good."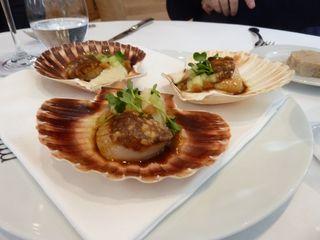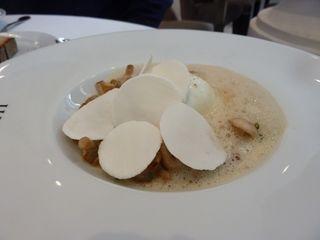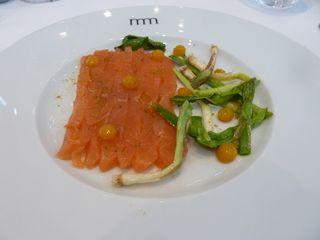 For firsts, JJ had 3 scallops with a celery puree and a citrus vinaigrette (replacing the salmon listed on the menu) a great choice, done to perfection; my chef friend had a soft-boiled egg with mushrooms 4 ways (raw sliced, cooked and minced in a mushroom soup) which was superior; and I had the gravelax salmon which was the weakest of the three but not bad.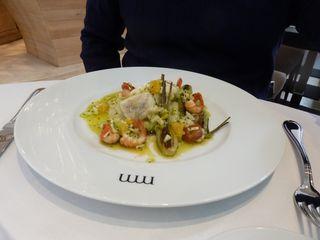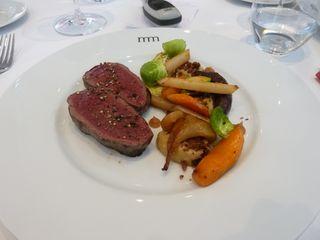 For mains, JJ had the lotte with ecrevisses, again perfectly cooked and the other two of us had wonderful pieces of biche (with a sauce poivrade which I wasn't wild about) that came with a ton of winter veggies - very healthy, Colette!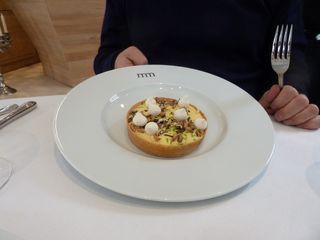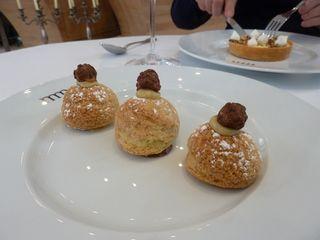 JJ had ordered the citron tart on the "menu" but I chef sent out some Paris-Blaignan (really mini-Paris-Brests) for all.  At this point, my chef pal said "I'm not eating dinner, Nosir!"
Our bill with two bottles and a glass of wine, a 12 E Chateldon and one coffee, was 208 E for 3 or 138.66 E a couple.  dB = 82.3.
Go back?  In a flash.
P.S. The bathroom also gets the "coolest of the Year" award: