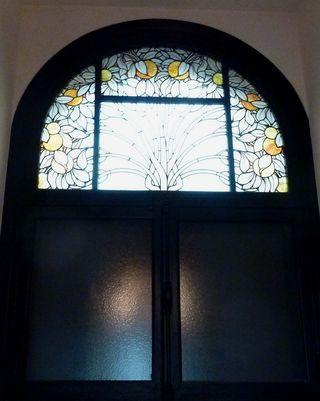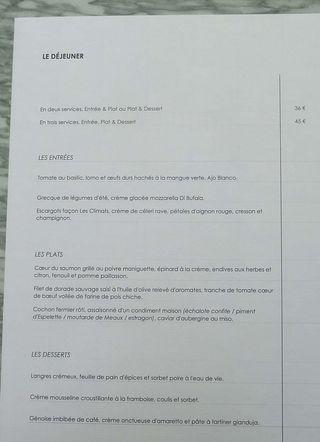 Les Climats is the perfect place to take a group of five when it's 75 degrees and pretty sunny; you sit in the garden, have great food, drink one of their zillion bottles (actually 8,500) of Burgundy (for 15-5388 €) and chill out.  Heaven it is.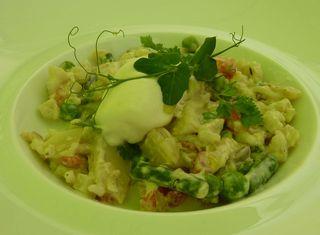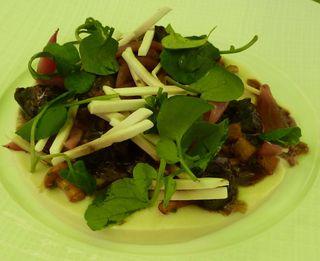 Two of the firsts were nothing like one would suppose: escargots in the Les Climats style and mozzarella and summer veggies - unh, unh, Chef Chi Tam Phan (V.N.) produced these tapestries of flavors, colors and ingredients that beat anything we've had here since it reopened.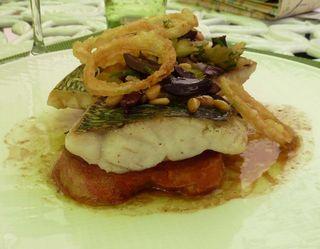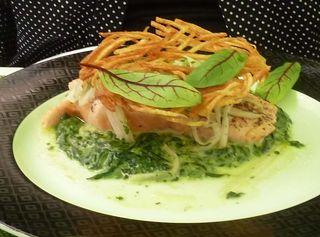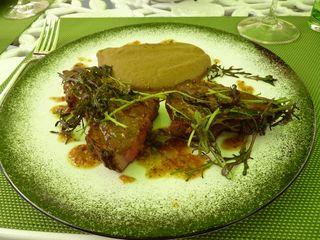 For mains we had the wild daurade, salmon and roasted piggie, all with the chef's own sauces which were splendid.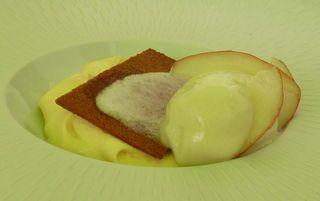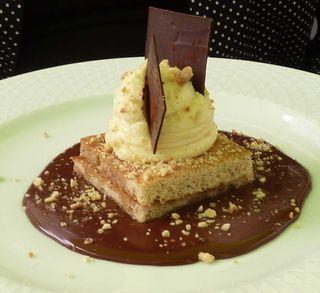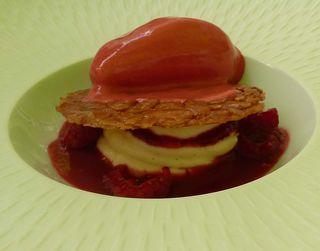 The desserts, essentially shared by all, were a Langres crémeux, etc.; a mousse-like chocolate concoction; and a raspberry creme mousseline.  No complaints from around the table.
Complaints however about the slowness of delivery of plates.
Our bill, with the equivalent of two bottles of Bernard Dubois Pinot Noir wine, no bottled water, good bread, wonderful cheese puffs and mignardises as well as four coffees amounted to 94.66 E a couple.