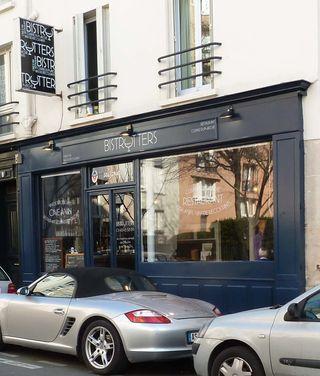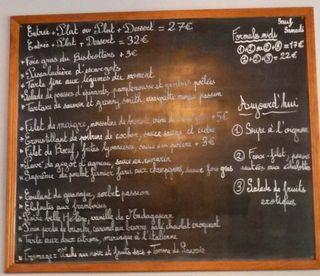 5.8 Les Bistrotters, 9, rue Decres in the 14th, (Metro: Plaisance), 01.45.45.58.59, closed Sundays and Mondays, has been garnering rave reviews since it opened recently and we could see why.  It has a great, diverse menu, the products are super-good, the wine list is outstanding, the website is ultra-cool (http://www.bistrotters.com/?lang=en), and the salle man/owner, François Gallice, Chef Erwan le Gahinet and Commis Maïna Marchal, all are young and enthusiastic.  I entered way late (I'm just learning my new bus-routes from our new flat 180 meters from the old joint) to find that my visitors from New York had already engaged the proprietor and neighboring table ladies in conversation in English mind you and the adventure began.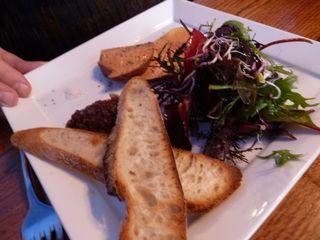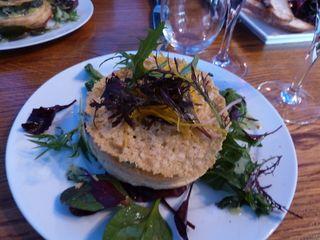 All three of us had an enormously difficult time choosing between the offerings but finally settled on foie gras with toast (superb) and a pissaladiere of escargots with a strange dressing and unusual cheesey layered topping that puzzled/pleased me.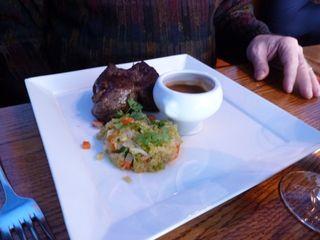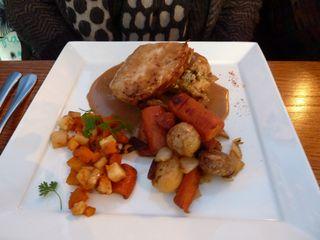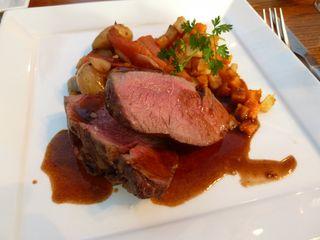 For mains - Madame had a divine farm chicken stuffed with almost cusinarted mushrooms and a foie gras sauce; M. had a beef filet with frites which were nowhere (that is, standard over here) with a pepper sauce that made the beef come alive and sing הַלְּלוּיָהּ (Hallelujah  for the goyim) and I had a gigot of lamb, which for me, was just a tad too close to veering off to Muttonville, with a Rosemary sauce, all with a lot of veggies.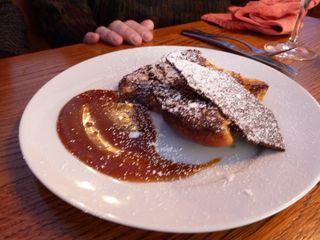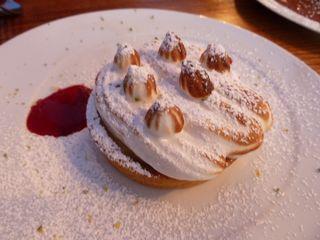 As we were halfway thru the mains, we all stopped and agreed, let's schlep the rest home and have dessert.  So we went on to share a pain perdu of brioche with beurre sale caramel and a crisp chocolate thingy and a tarte of two citrons (I forgot to ask, but I assume citron and citron vert) with an Italian Meringue (which I also forgot to ask about how it differed from the French and Swiss kinds - Extra credit for reading this.)
In any case, with two bottles of Languedoc Les Voiles Latines, no bottled water but 3 coffees our bill was 99 E a couple.
Go?  I definitely would despite some bumps in the road; this is a place the NYT is bound to ruin soon.