Creamy lemony roasted garlic hummus with the flavors of preserved lemon go perfectly with toasted wedges of pita bread seasoned with za'atar spices.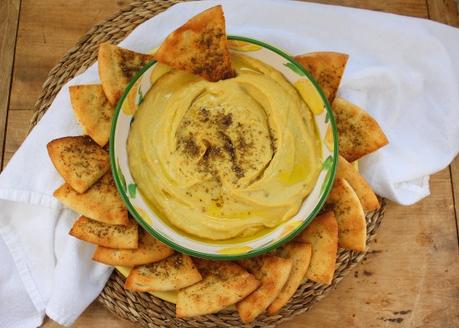 Lemony Roasted Garlic Hummus with Herb Toasted Pita
By Sue Lau | Palatable Pastime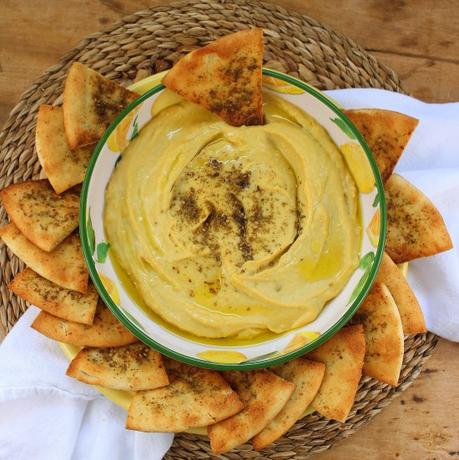 My recipe of the day is with the blogging group Eat the World, as this month we are exploring Israeli recipes and for my selection I wanted to share one of my hummus recipes that includes a recipe for herb toasted pita chips with you.
I am very fond of hummus, both in the eating and the making of it.
Tricks for a Very Smooth Hummus
Much of that has to do with figuring out how to make it velvety smooth- which comes from pinching off the skins on the chickpeas (garbanzos) before pureeing them. It doesn't make a lot of difference if you use canned or make them yourself- except the pinching part.
My Secret Ingredient Flavors
In this version of hummus, I have added roasted garlic as well as preserved lemon. Now to be honest, the preserved lemon will not leave it quite as velvety as just plain hummus but it is still very smooth. And even so, I wouldn't skip the part about pinching of the chickpea skins as those are just gross anyway. Once you see them piled up ready to toss in the trash, you can see for yourself why you don't want those.
The lemon gives it a different kind of wonderful lemony tang which is perfect with the roasted garlic, which is very mild in flavor from roasting.
And those dippers?
Making the pita toasts is really quite simple- I used the Breville Smart Oven Air with these as my air fryer- which doesn't work the same as an air-fryer that spins like the T-Fal Actifry (an older type). The Breville works more by convection than anything else. If you don't have something suitable, it bakes up in the oven on a pizza pan too, just taking a few minutes longer to crisp up and get done.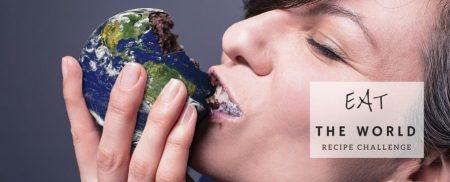 This recipe today is being posted as part of Eat the World, where each month a group of adventurous bloggers takes on making a recipe from a different part of the globe. This month, the topic was for Israel.
Destination: Israel
Check out all the wonderful Israeli dishes prepared by fellow Eat the World members and share with #eattheworld. Click here to find out how to join and have fun exploring a country a month in the kitchen with us!
Camilla: Limonana
Sue: Lemony Roasted Garlic Hummus with Herb Toasted Pita
Juli: Grilled Chicken Shawarma
April: Israeli Yellow Rice
Margaret: Israeli Watermelon, Cucumber & Feta Salad
Loreto and Nicoletta: Zaatar Roasted Carrots with Labneh
Wendy: Date Glazed Beef Kebabs
Evelyne: Burnt Eggplant Salad Green Tahini Dressing
Amy: Chicken Albondigas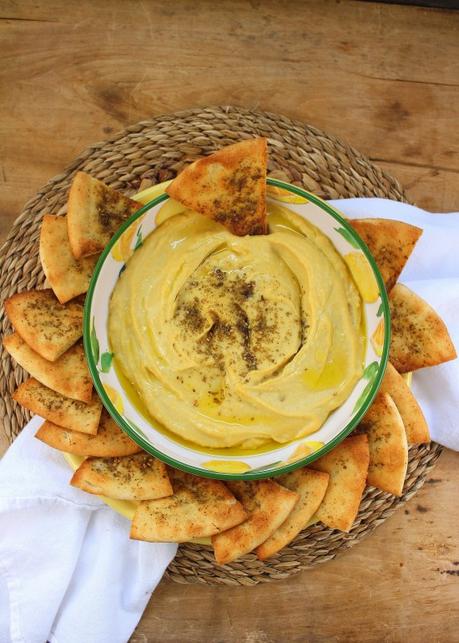 You Might Also Like: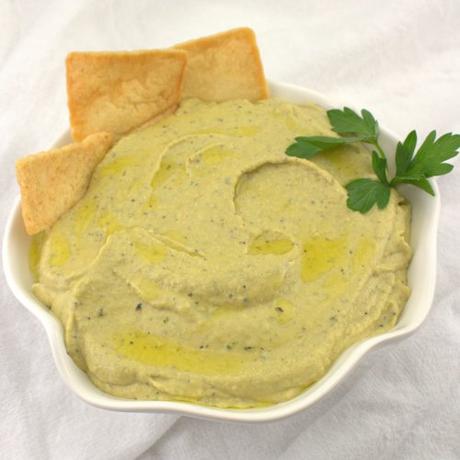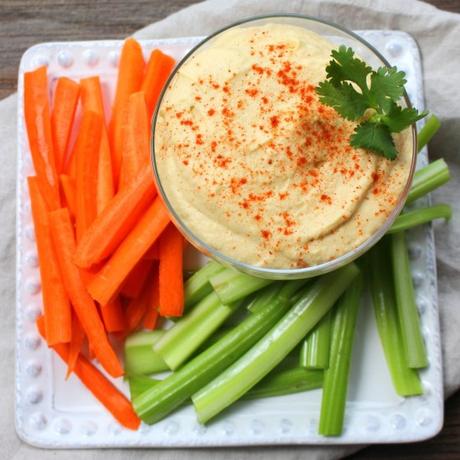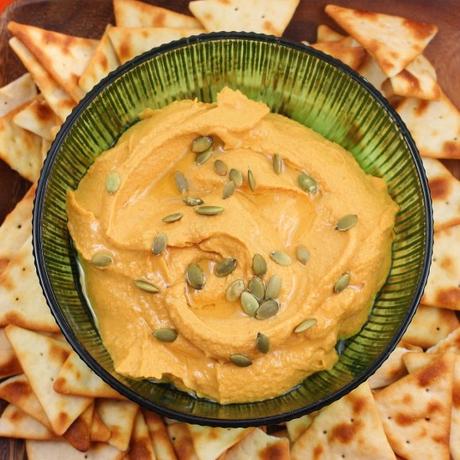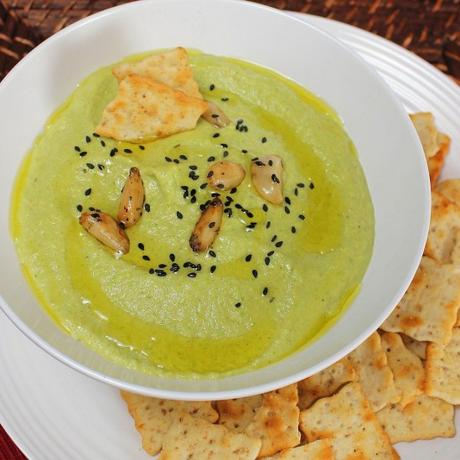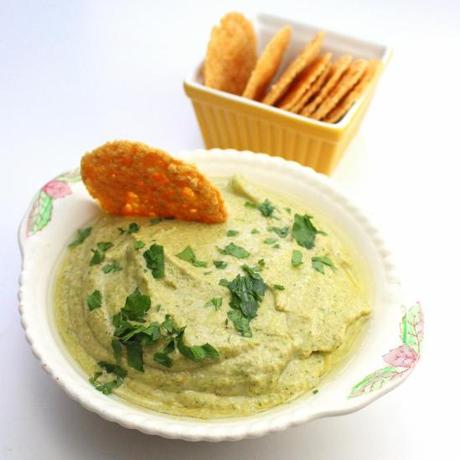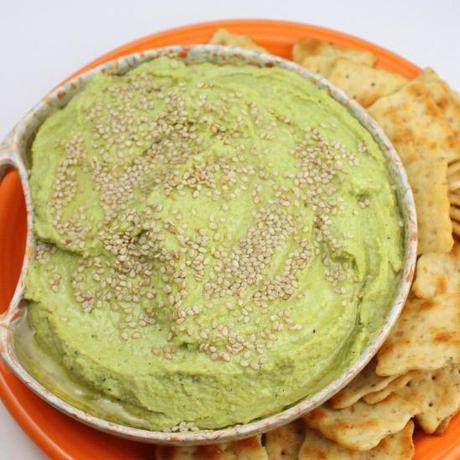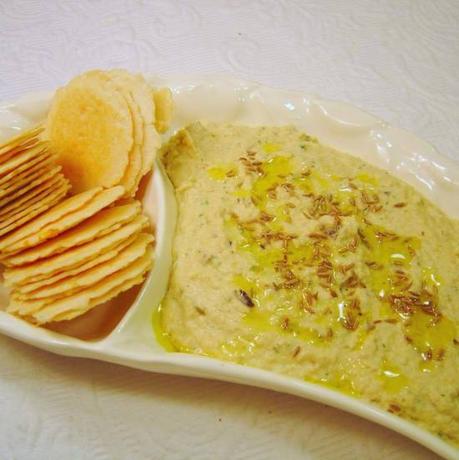 Lemony Roasted Garlic Hummus with Herb Toasted Pita