<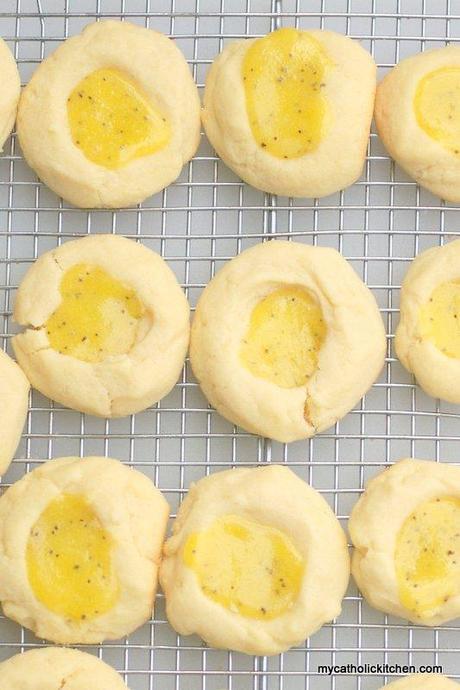 For Pass the Cookbook club  this month,  Erin from The Spiffy Cookie picked Breakfast for Dinner the Cookbook by Lindsay Landis and Taylor Hackbarth. They are from the blog Love and Olive Oil.
The cookbook has over 100 breakfast recipes made with a twist.  In the club we get to pick a recipe from a few that were provided for us. The options this month were Breakfast Sausage Ravioli, Italian Style Stuffed French Toast and Lemon Poppy Seed Thumbprint Cookies which I  featured today.
Did I mention that we are giving away this cookbook? That is right, one lucky person will win this cookbook just enter the giveaway below.
Did I also mention that Lindsay is  a web designer for Purr Design. I am not sure if you noticed,  she designed my blog.
I am very pleased to feature her new cookbook on my blog today and also munch on her yummy Lemon Poppy Seed Thumbprint cookies too.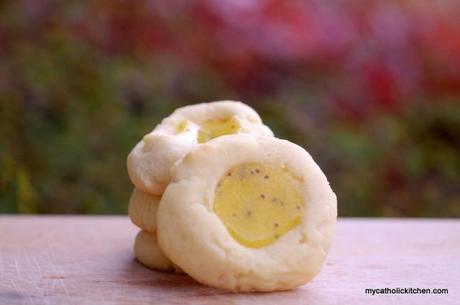 Print Recipe
Lemon Poppy Seed Thumbprint Cookies
Ingredients:
For the curd:
1 large egg + yolk
¼ cup sugar
¼ cup Meyer lemon juice (or regular lemon juice but increase sugar to 1/3 cup)
½ tsp Meyer lemon zest
2 Tbsp unsalted butter, cut into cubes
½ tsp poppy seeds
For the cookies:
1 cup (2 sticks) unsalted butter, room temperature
2/3 cup sugar
2 large egg yolks
1 tsp vanilla extract
2 cups all-purpose flour
½ tsp salt
Directions:
For the curd: In the bowl of a double boiler placed over simmering water, whisk together the egg, yolk, sugar, lemon juice, and lemon zest. Continue to whisk constantly until thick enough to coat the back of a spoon (approximately 165 degrees F), about 5-7 minutes. Do not let it boil.
Strain through a fine-mesh sieve into another bowl. Whisk in butter until melted and smooth. Stir in poppy seeds. Cover with plastic wrap, pressing onto the surface of the curd (prevents a skin from forming) and refrigerate until set and chilled, at least 2 hours.
For the cookies: Preheat oven to 375 degrees F and line a baking sheet with parchment paper.
In a large bowl with an electric mixer on medium-high, beat together the butter and sugar until light and fluffy, about 2-3 minutes. Beat in egg yolks and vanilla. Add flour and salt and mix until incorporated and dough comes together in a ball.
Form dough into 1-inch balls and arrange on prepared baking sheet. Flatten slightly with thumb or back of a spoon, leaving an indentation in the center of each cookie.
Bake for 10 minutes. Remove baking sheet from oven. If indentations look shallow, further indent with the back of a spoon. Fill each indentation with ½ teaspoon or curd. Bake for an additional 3-4 minutes, or until curd is set and edges of cookies are lightly golden. Transfer to wire racks to cool completely.
(Note after this recipe indicates that these thumbprints would also be great with fruit preserves or chocolate-hazelnut spread.)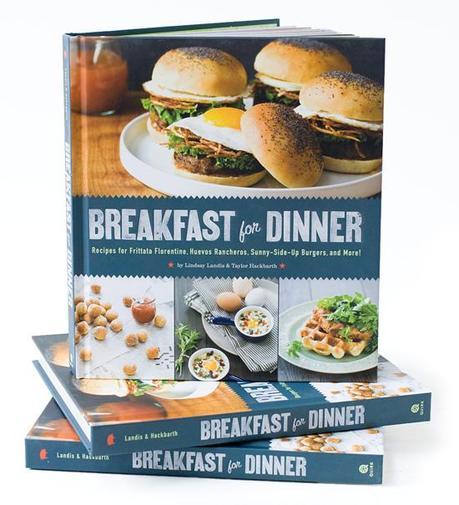 a Rafflecopter giveaway
Peace be with you,
Veronica
An InLinkz Link-up
Google+

Veronica Gantley (My Catholic Kitchen)