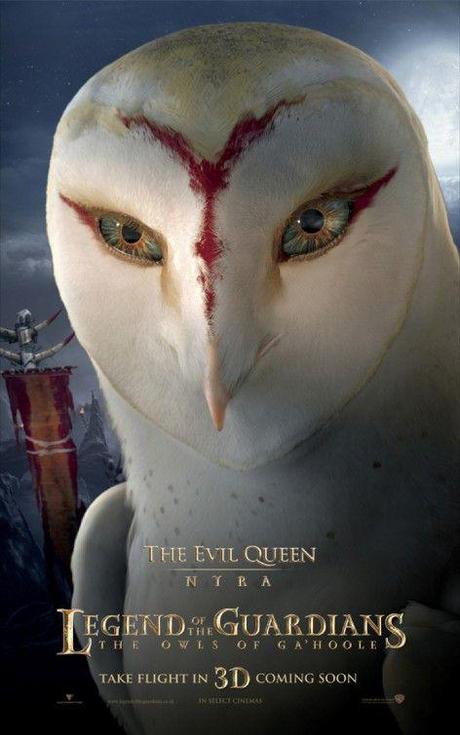 in the hands of visionary 300-director Zack Snyder, this over-cutesy tale of good 'n' bad owl clans is TRANSFORMED into a resplendent digital porn show of gratuitously-slow-motioned manga-style fight scenes, romantic flight lessons through all kinds of weather and loyalty, betrayal and bravery aplenty.
Sure, there's CPS-tastic institutionalised child-snatching, mainstream-TV-inspired 'moon blinking' and a dog-eat-dog mentality to success, power and Global Control.
What do you expect from a director whose forthcoming film 'Sucker Punch' is so steeped in Elitist Imagery inc that you're almost convinced, "THE ONLY WAY TO GET ESCAPE THE TYRANNY," is to stay a prisoner to the corporate thought machine and play violent video games all day in the name of 'progress'?