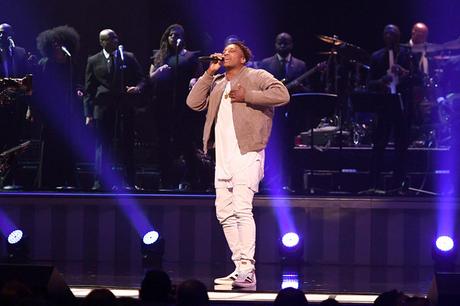 Hip Hop artist, Lecrae who just rocked the stage at the Super Bowl Gospel Celebration in Houston, spoke with HipHopandMore about his new album that he's dropping later this year,  Donald Trump's presidency and who's the best between MJ and Prince.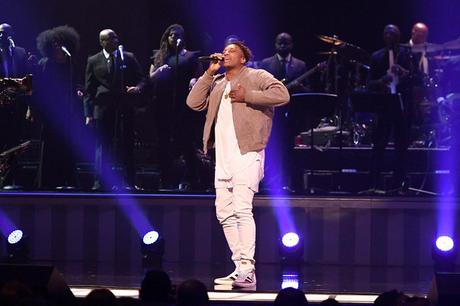 Lecrae on his next album:
I just hope it connects with the fans. We pretty much have almost all the songs we need right now, but the album will come out later this year. We will let 'Blessings' marinate for a little while and then we'll drop the album.
His thoughts on the Donald Trump presidency:
I think when it comes to anger, we should have constructive anger and not destructive anger. Constructive anger means you can get involved in policies, programs, publicity and do things that are constructive to change society. You volunteer, create programs, collect funds, do productive things. Destructive anger never gets us to anywhere. It's not the model, tearing up stuff and hurting people is not going to get us what we want in any circumstance unless we're talking about a war.
Lecrae on who he thinks is the best between MJ and Prince:
Ooohhh. That's one of the toughest questions that's been asked from me man. That's like who came first, the chicken or the egg? Oh man. Imma say Prince because he played all his own instruments, choreographed his dances, wrote all his songs, he did a lot. I don't mean to say that Michael didn't do any of that, but Prince was on another level.
We chose Prince too!