Tampa Bay Crochet on Skillshare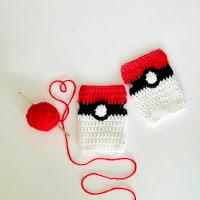 My latest gig:
I am very excited to announce that I have been offered an online teaching position at Skillshare.com.  Skillshare is an online education site that offers courses available in a variety of topics. I received an e-mail from a recruiter at the beginning of the month stating that they are trying to incorporate more arts and crafts courses into their online catalog. The recruiter said she had seen my work and was wondering if I would like to teach an online crochet course.  Of course, I jumped at the chance.
I have been taking two online courses offered for Skillshare teachers in preparation of filming my first class.  I have just recently finished my coursework and will be filming my class this coming week.  I am very excited about this opportunity.  I will also be offering my course, free of charge, to the first twenty people who register.  So, make sure to keep checking back for updates.
 About my first class: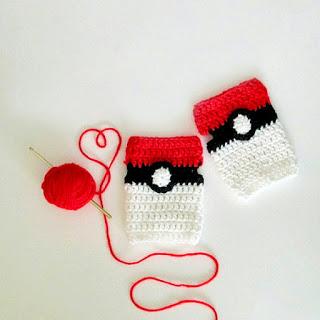 My first course will an introduction to crocheting in the round. During this course we will be crocheting the Pokemon themed, fingerless gloves shown above.  With the recent release and success of Pokemon Go, I decided that a Pokemon themed project would be a great way to start off my crocheting coursework. This class will be suitable for beginners, as well as advanced crocheters.  The course is broken down into several small segments in which I will show you how to perform each stitch as you crochet the gloves along with me.
I am thrilled to have this opportunity.  Once my first course is complete, I hope that you will help me share my work with others who may be interested in learning to crochet.  I look forward filming many classes in the future.  
If you have a suggestion for a future class or a project you would like to see, please feel free to leave it in the comment section below. 
 As always, thank you for your support!