Learn How to Quilt and Take Professional Family Portraits for FREE!!
I received an e-mail from Craftsy letting me know about two brand new classes they are offering free of charge!
  There are absolutely no strings attached!  If you have been wanted to learn or improve on a new skill now may be the time.
Course #1:
Learn How To Take Professional Family Portraits with Craftsy for FREE!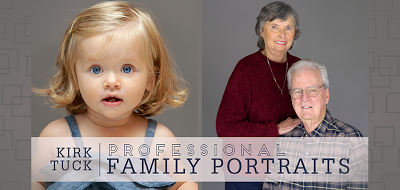 Class Description: 
Bring out the best in your subjects with professional photographer Kirk Tuck's advanced strategies for family portraiture. Transform any room into a portrait studio with Kirk's quick tips on improving your setting, and easily create ideal lighting indoors and out with the use of bounce flash, umbrellas and affordable materials like foam core. Discover the key to engaging your subject as Kirk reveals how to capture shots of energetic and oftentimes impatient toddlers. Shoot flattering portraits of mature subjects with professional exposure and composition techniques. Learn how to direct and pose a large group, and then move into post-processing to erase blemishes, soften wrinkles and modify color cast for polished images that families will be proud to display in their homes for years to come.
I cannot tell you how excited I am to take this course.  Photography has always been a hobby for my husband and I.  We have had the pleasure of taking photographs for family weddings, senior pictures and most recently my sister-in-laws engagement pictures.  The information I learn from this course will definitely be put to good use.
Enroll In This Course Now
Course #2
Learn How To Piece, Patch, Quilt with Craftsy for FREE!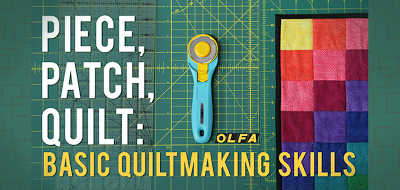 Class Description: 
Whether you're renewing your love of quilting, or making a quilt for the first time, shop owner and instructor Gail Kessler is here to guide you to success. In Gail's class, you'll receive four accessible quilt patterns, and learn all the skills you need to bring them to life! You'll go step-by-step through how to choose fabrics and a quilt design, cut and piece precisely, and press for crisp results. Add sashing and borders, sandwich and baste your quilt, then finish with a label to tell the world what you've created. Gail's enthusiasm and expertise make this class fun to watch and easy to follow.
Personally, I have always wanted to learn to quilt.  But, I don't know anyone else who quilts that could teach me.  I am thrilled to be able to start learning this skill.  I can't wait to make baby quilts for friends and family.
Enroll In This Course Now
I hope you are just as eager about these new course offerings as I am.  I hope to share my new portraits and pictures of my first quilt once I finish each course.