Hotel Fouquet's Barriere, a luxury Parisian hotel built on the Champs-Elysées, is offering guests the unprecedented opportunity to learn golf from one of France's most renowned players, Jean-François Remésy!
Remésy, a two-time winner of the French Open, will train guests for two days on the Le Golf National course, a.k.a. L'Albatros (a top-100 golf course where the 2018 Ryder Cup will take place) and another course of choice.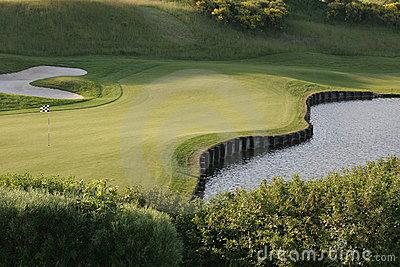 Baguettes, steak tartare, fine champagne and golf!  For two days guests will train with a professional golfer and will also have the opportunity to pick his brain over dinner at the incomparable Le Fouquet's Restaurant.
The Ultimate Golf Experience includes:
   * Two nights' accommodation in a Deluxe Junior Suite
   * Breakfast each morning
   * Welcome VIP gift
   * Golf session with Jean-François Remésy, including training, long game, short game, and video analysis (equipment provided)
   * Two rounds of golf with Jean-François Remésy - one at Le Golf National course and another at a course of choice (within Paris)
   * Lunch at the Club House (at Le Golf National)
   * Dinner at Le Fouquet's with Jean-François Remésy
   * Round-trip transfers to and from golf courses and airport
See Paris, play golf for Euro 3,850 (approx. US$5,385) per night. The two-night package is based on double occupancy and is valid through November 30, 2011. Additional nights can be added for an extra fee (of course).
For more information visit: www.fouquets-barriere.com. 
What do you think of this? Let us know! Twitter @ Golf4Beginners and friend us on Facebook
Read more Golf for Beginners blogs