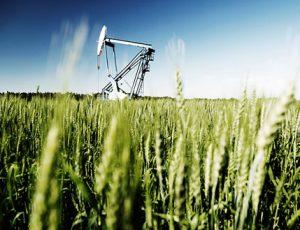 A safe work environment is larger than the Safety Department. Creating a LEAN culture of continuous improvement as a method of driving results and sustainability has a strong connection to a safe and efficient environment. As organizations seek to drive supply chain improvement from a performance standpoint, they can reduce downtime, wait time, excessive miles, and other activity, all of which can increase an organization's risk exposure. LEAN can even help tackle the driver shortage.
In a recent webinar from Oil & Gas Journal, viewers discovered how short lead times, fragmentation, complexity, and unpredictable conditions in the oil and gas industry can create costly challenges. In all, lost productivity is costly; shutting down one offshore rig can cost up to $1 million per day.
By tracking key data and implementing LEAN, organizations can eliminate waste, increase quality and productivity, create a safer environment, and gain end-to-end visibility and accountability leading to a sustainable and well-oiled supply chain.
Consider these strategies:
Look for data highlighting market shifts. From drops in crude prices, to fluctuating costs of materials, weather, capacity, and increased demand for accountability across the supply chain, look for high-end data from the beginning of the process all the way through.
Target fragmentation. Look for differences between lead times and response times, or large numbers of contractors, subcontractors, or vendors across the process. Doing so can reveal ways to improve the visibility needed to tie information available across the supply chain and help remove or reduce such fragmentation.
Anticipate regulatory changes. With Department of Transportation (DOT) rules, including electronic logs, speed limiters, and limitations, the industry could see excessive delays at wells. These could result in trucking capacity reduced by three to seven percent. Knowing and anticipating regulatory landscape can help an organization better adjust to predictable changes.
Seek standardization. Uniformity sets the stage for continuous improvement. In an environment like the oil and gas industry, where short lead times, constant change, and fragmentation leave operators in reaction mode, it's difficult to achieve optimal efficiency. Instead, reduce tasks to basic elements. With a current state that includes no load times or schedules, no execution visibility, and manual or paper billing - that might include fax, email or paper spread sheets, tying data to actions can boost efficiency.
Tap LEAN to improve driver utilization. Among a host of other benefits, implementing LEAN can increase lead times and efficiencies. For one customer, consolidation reduced up to three million miles driven. Reduced miles translate to reduced loads and the number drivers required.
Seek areas of value driven improvement across gas environment. This can include procurement and carrier management, financial settlement and administration, dedicated fleet, shipment optimization and load planning, operational execution, and network optimization. By reducing carriers, or optimizing shipment and load planning, organizations can realize benefits from the LEAN imperative.
Encourage personnel involvement. By involving people, encouraging input, empowering operators, creating accountability and recognition, and building in quality, organizations can infuse standardization, eliminate waste, improve quality, and create a process that succeeds the first time.
LEAN is not an either/or proposition that must forsake other aspects of the business. LEAN is a supporting principle in driving improvement in other areas of the business. LEAN is different for every organization. Yet, it's critical to engage partners - operators, carriers, and other stakeholders - to maximize results that can create a more efficient, sustainable, and safe environment.
Authored by Steve W. Martin
Steve W. Martin is Vice President of Operations in the Ryder Dedicated Transportation Solutions division, responsible for the growth and operational execution of customized transportation solutions for Ryder customers in the eastern region of the U.S. and the Oil & Gas Industry. Prior to this role, Steve was Vice President of Supply Chain Excellence - responsible for engineering, quality assurance, program management and LEAN six sigma functional teams.