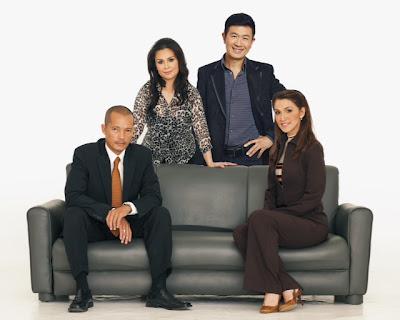 Tony Award winning actress Lea Salonga returns to the Manila and Singapore stage in Yasmina Reza's Tony Award-winning play "God of Carnage".
A joint production of Atlantis Productions and The Singapore Repertory Theatre, "God of Carnage" is a comedy of manners--without the manners. Reza's Tony and Olivier Award-winning play begins as two couples meet to amicably resolve a playground fight between their sons. Lines are drawn, allegiances are made and broken, and the evening quickly turns into a laugh-out-loud train wreck, served up with clafouti, espresso and a bottle of rum.
"God of Carnage" will mark Salonga's return to a straight play, her last being "Proof" almost 10 years ago, also with Atlantis Productions. She will be joined by one of Singapore's top actors, Adrian Pang (whom she performed with in "They're Playing Our Song" 12 years ago in Manila), award-winning actress Menchu Lauchengco-Yulo (her co-star in "Proof"), and US-based thespian Art Acuña ("The Kitchen Musical", the award-winning Cinemalaya film "Niño").
The show is directed by Bobby Garcia.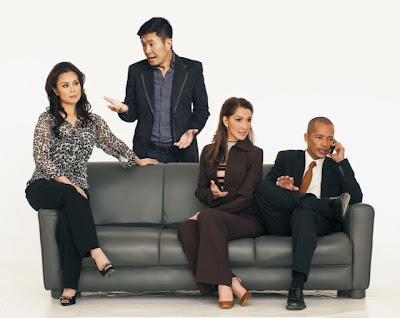 "It's been almost 10 years since I last did a play, so I come into 'God of Carnage' with a lot of excitement and fear," says Salonga.
"I'm also excited that I get to do this with Adrian Pang, my partner in 'They're Playing Our Song,' a man with whom I couldn't ever keep a straight face when doing a scene, and with Menchu, a personal and professional partner in crime (we first worked together in Rep's 'Fiddler on the Roof' as members of the ensemble, a billion years ago, and have since sang, acted and even coached together) whose body of work I have only the deepest and more ardent respect for. And I'm thrilled that Art Acuña will be with us, too; a very good reputation follows him from show to show. Bobby Garcia, a frequent collaborator and dear friend, will be at the helm, which only guarantees more belly-splitting laughter at every turn of this creative process. We hope you all laugh with us as we explore the baser, more primitive levels of seemingly civilized society."
Immediately after "God of Carnage", Salonga will be flying to San Diego to begin rehearsals for "Allegiance", a new musical that will play at the Old Globe Theatre in San Diego on September 7-October 21, 2012.
"God of Carnage" will also travel to Singapore in November 2012 for a three-week run with the Singapore Repertory Theatre. The Singapore Repertory Theatre has collaborated with both Salonga, Garcia and Atlantis Productions on numerous productions in the past.
The show will have a limited engagement from July 13 to 22, 2012 at the Carlos P. Romulo Auditorium, RCBC Plaza, Makati. For tickets, call Atlantis Productions 8927078.