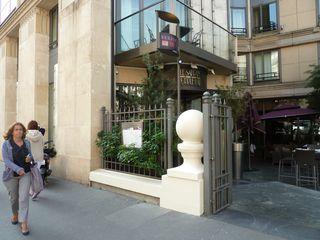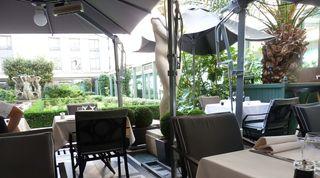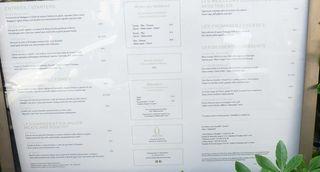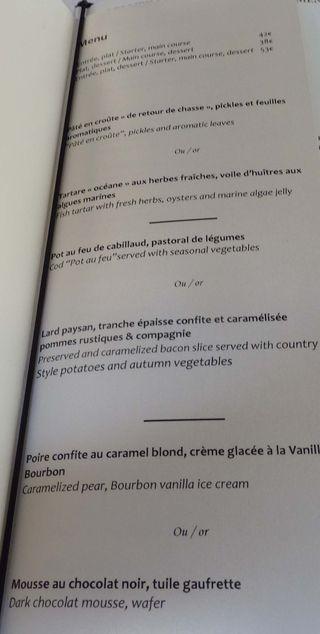 4.7 Le Safran, (seriously not to be confused with 7.5 Le Servan in the 11th) 51-57 Rue de Courcelles (Metro: Courcelles) in the 8th (in the Hotel du Collectionneur) has been open for an eyeblink and already is packed with suit and tie types willing to pay vertiginous prices for a rather banal meal.  I entered and sat under the lovely umbrella facing the spectacular garden with huge sculptures and the carved fascade of the hotel which is splendid,  but I was there for the food not the view.  The "menu" seemed the only way to go - 42 E for 2-courses was not out of my reach.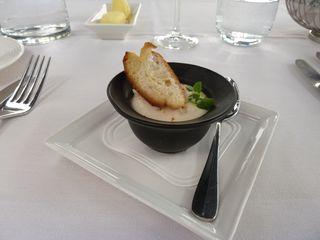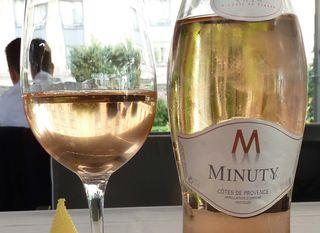 They started me off with an amuse gueule of a cauliflower and almond soup that was blah except for a strange sugarly crisp on top - "Weird" said I, but let's see what happens.  The bread and butter were good and it was quiet - 66.4 dB.  And I had some nice rose to sip on a rather hot day.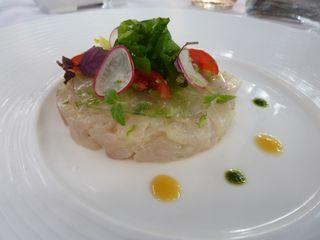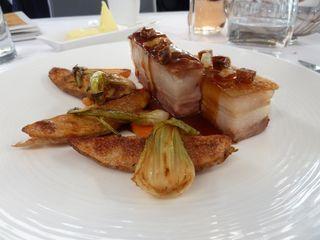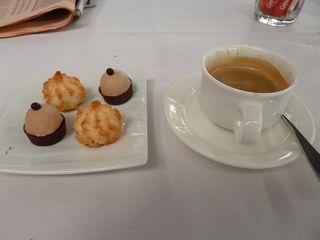 OK to the main subject.  My first was a tartare of fish with herbs which I've become somewhat of an expert about this week, and Chef Gagnaire's (not Pierre) was the weakest of the rentree.  Then I had what he called lard paysan but was what I call poitrine du porc - blah again, helped a bit by salt & pepper, with OK veggies and potatoes, but so what?  I finished with a 6 E coffee and mignardises that were once again not much of a much.
My bill with a half bottle of wine, no bottled water and no dessert, was 68.50 E wich is outrageous for such a mundane meal.
Go?  No way, but don't worry about this place - the swells of the 8th, French and Anglos, are packing it in.
But before leaving I must show you some pix of the hotel, which is incredible - 549 E a night - wow!