Anthony's Restaurant Rating:
49/100 X
Welcoming:7/10 Menu Choices: 7/10 Food Presentation: 3/10
Food Temperature: 5/10 Food Taste: 5/20 Service: 6/10
Ambiance/Music: 5/10 Architecture/Interior: 5/10 Air Quality: 6/10
Total: 49/100
More about:
Royal Hotel
I love traveling, I love planes, I love staying at hotels…  and my favorite part is indulging in a hefty hotel breakfast the next morning. But since I have been stuck in Lebanon for some time now, I have decided to go have breakfast at a hotel in Lebanon, a place where I can reminisce about my travels and the things I enjoy doing while am away.

On my quest to find the best five stars hotel breakfast in Lebanon, Le Royal was the second stop after Le Vendome Beirut. As you reach the hotel's entrance, walk into their huge lobby, take a quick right towards the elevator and press on the fifth floor.

PS: I know that the title I have chosen to describe my experience at this five star hotel is harsh. But what I encountered this morning at this supposedly five stars hotel reflects a minimal level of professionalism. It was simply unacceptable.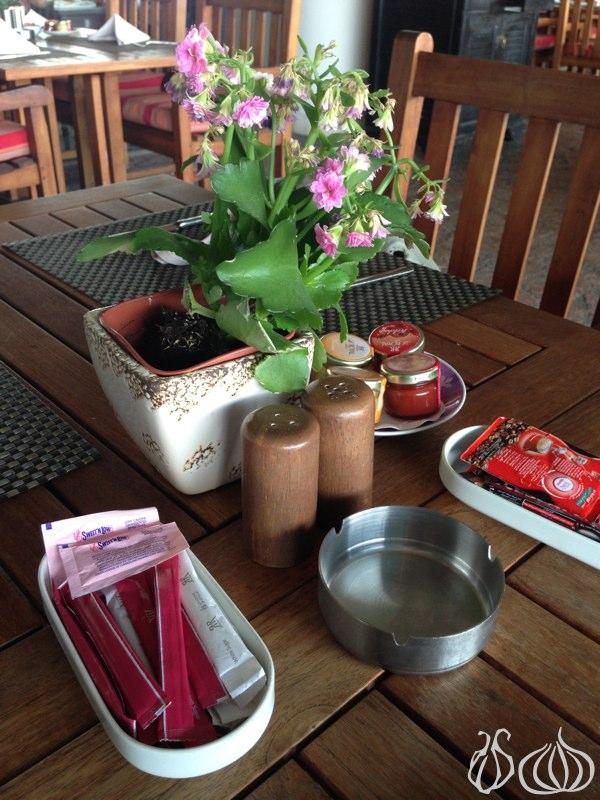 As we walked out of the elevator into the dinning hall, an overwhelming stuffy smell of food haunts you. I chose to ignore it as we passed through the dinning area to sit outdoors. I spotted the buffet on my way out, situated in the middle of the hall. My stomach started growling as I was hoping that the choices available would be big and appetizing.
We chose to sit outdoors, on the pool side to enjoy the sunny spring day next to the water rhythms. An outdoor setup, wood chairs and tables, in a serene atmosphere…And that was it… This is where the positive ends, and when the negative starts. If you're looking for some early morning workout, try pulling out the chair. It's so heavy.
Before sitting down, I ordered a cup of American coffee to help me start my day. I walk towards the buffet and that was when the experience started going downhill.
The breakfast is less than being mediocre. It is simply unacceptable for a five stars hotel. I was really shocked to witness what was on display to the extent I really wanted to leave… Empty plates, minimum choice of food, an extremely messy display, and the worst part were the small flies that swarming around the plates like bees on the loose. Wow! I wish they appeared in the pictures.
The buffet:
Cheese plates are almost empty – more than 3/4 empty
Hot buffet: grilled sausages, grilled mushrooms, kechek, veal chipolata, mozzarella quiche sticks, boiled eggs, scrambled eggs, grilled tomatoes, foul. Dirty spoons deposited on dirty small plates
The nuts tower that looks like an erupted volcano with bits and pieces of flying nuts and dried fruits all over the table
The bread station has a little to offer – the choice includes brown and white square slice bread. A couple of mini baguettes are still laying in that empty basket on the other side of the room
Cold cuts and cheese plates are not appetizing and half empty
Two oily doughnuts on each plate
Blue cheese is filled with little disgusting flying insects
The Danish pastry bites section
Freshly cut fruits – limited choice of two items
One single piece of Halawa. Yes one single piece of 5cm halawa
I loved (ironically) the long empty buffet section that looks so appetizing. Couldn't they have decorated it with some flowers? I really cannot believe my eyes!
Beautiful transparent juice jars showing  an empty container inside. Yes, not enough juice for everyone
Should I continue or its enough to be said?
It is really unacceptable. A breakfast, three stars hotels in Paris won't even allow themselves to present their guests with.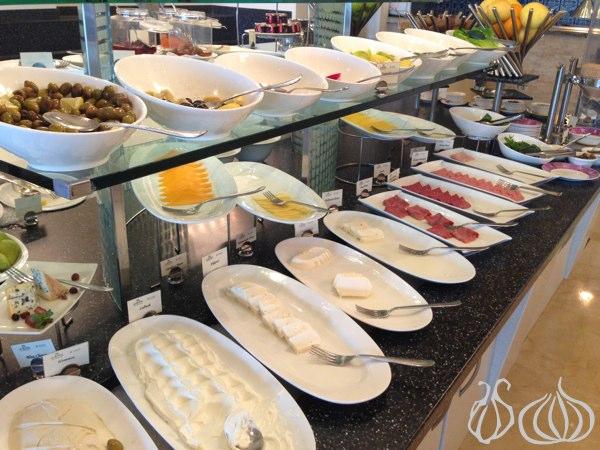 Ordering some eggs, – even though no one even suggested eggs or pancakes – the floor manager answers: "Yes we have eggs, you can order them yourself directly from the kitchen". I kindly asked him to get it for me as I don't want to walk to the kitchen. I received a couple of scrambled inedible eggs soaked in oil; Revolting!
While trying to have breakfast, I enjoyed the little details of this place:
Under my table was a total mess. Dirty floor, crumbs everywhere, dried food pieces,
Dirty and sticky salt and pepper shakers
Home style low quality plates
Dimmed dark ambiance since they decided turn the lights off
A general feel of dirtiness haunts you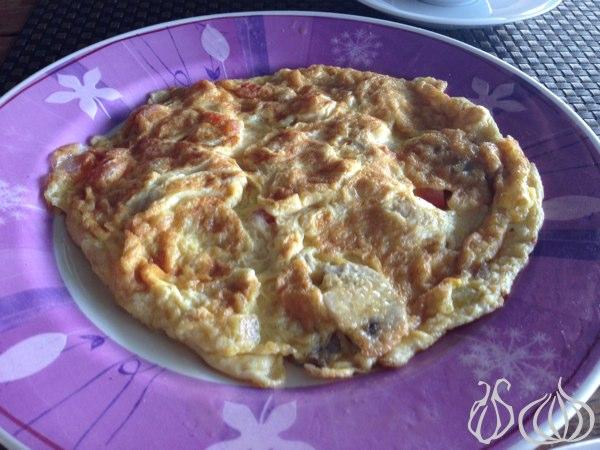 The needed improvements:
Hygiene, hygiene, hygiene. Focus on the cleanliness and take care of the messy look all over the place
Use smaller plates and dishes at the buffet so they look filled up
Double and triple check all the tables before any guest sits on them
The plates are very cheap looking. Even if you use simple white, it should look classier
One of the waiters should be responsible for the cleanliness of buffet and make sure that all dishes are refilled. The island buffet should look super clean, appetizing and fully loaded
All the serving spoons and forks should be hidden somewhere and not just placed in front of each heated pans. Its a turn off to see the messy utensils used and placed where everyone can see
Put on the lights. It won't cost you much
Lebanese bread can be presented in a classier way. Use a basket or maybe use special scissors to cut its borders
I don't recommend breakfast at Le Royal Hotel unless they improve 180 degrees. I'm going to say it in Lebanese: "3aybe 3aleykon" (You should be ashamed of yourself)

























Pages  [
1
]  [ 2 ]  [ 3 ]