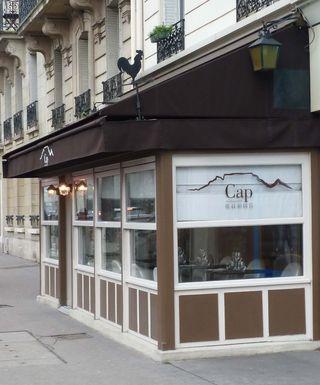 5.8 Le Cap, 42 blvd Periere in the 17th, 01.44.40.04.15, closed Saturday lunch, Sundays and Monday nights, Bus #53, is located where the great Clocher de Periere used to be before the brothers-in-law took off for other ventures.  So the feng shui or karma, depending on your frame of reference, was auspicious and I kinda liked the idea of eating French food prepared by a South African chef (the Cap in its name refering to the Cape of Good Horn or maybe Cape Agulhas).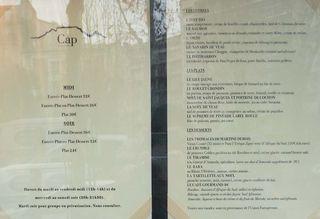 In any case, the carte looks like an average French one except for a South African vinegar, wines and the special of today - the national dish - bobotjie or bobotie.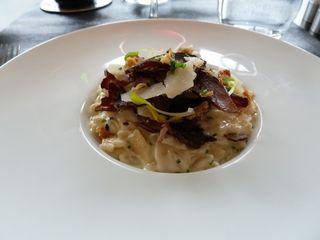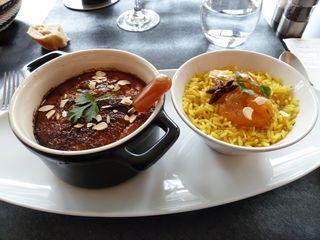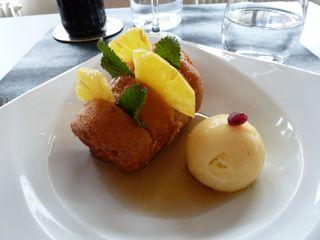 I started with a spectacular dish of "risotto-type" orzo made with creamy chicken broth, coriander, curry and horseraddish with strips of dried beef and cheese on top.  What was amazing was that the flavors were intermingled and the whole was 100 times better than the parts.  Then I had the national dish, a sort of quiche/meatloaf/baked egg and hamburger casserole with bland yellow rice and warmed apricots and sliced almonds.  Quite frankly, if this was what the Boer Wars or apartheid or jailing Nelson Mandela was all about, I'd just as soon eat mush, which this sort of was, firmed-up.  In any case, dessert moved us back to French soil with a fine baba au rhum with pineapple slices and ice cream.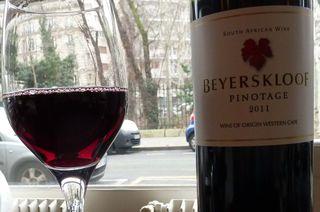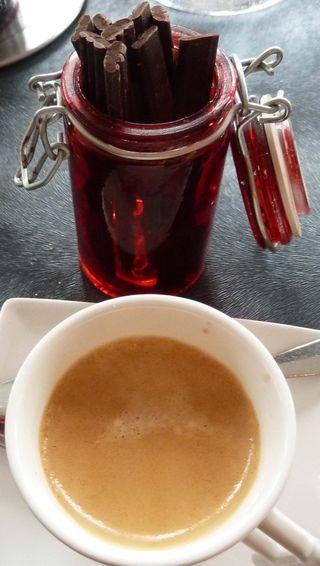 With a 1/2 bottle of Beyerskloof Pinotage wine, nice bread, good coffee and terrific little chocolate strips, my bill was 50.50 E.
Go?   Ah.  Hem.  Well.  I dunno.  Maybe, if living or working out here, have never had South African food (I have not been south of Nairobi) maybe, but it's not the destination resto that the Clocher was.