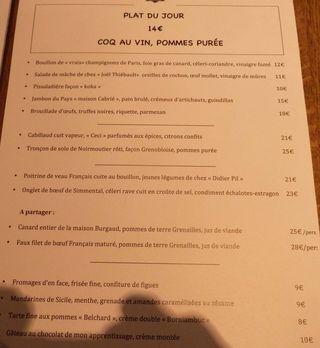 I was here twas but 2 weeks ago, primarily for the coq au vin, but it, not being a Friday, was not available.  So, my agitator friend and I ate the blanquette de veau, which sauce was so great that said friend schlepped it home for homebound-hubby to preciously partake.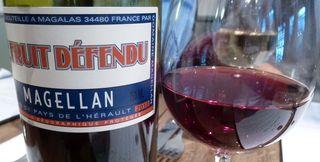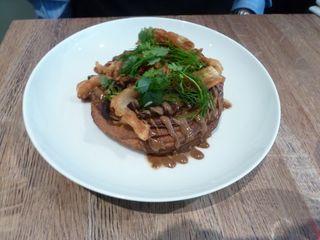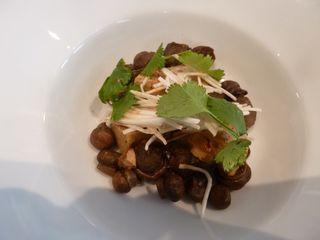 We started off with the same wine as 2 weeks ago (which Colette found too weak) and one of us had a pissaladiere in which the onions were rubbery - bad rubbery - yuck and the rest had their famous bouillon which today needed much salt and pepper, as opposed to last time.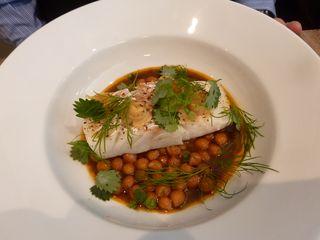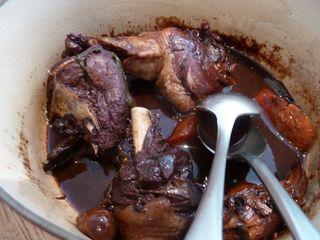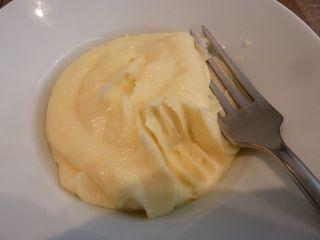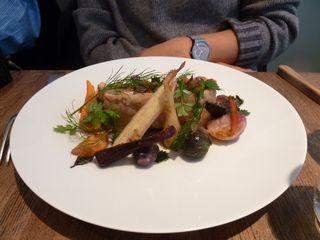 At this point we diverged paths: JJ having the cod with chickpeas, Colette and I having the OK but not Julia Child made by Colette coq au vin with the best mashed potatoes of the year, and JJ's love the poitrine de veau, also OK but not over the moon.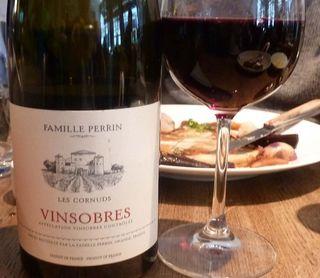 Our bill, with another bottle of wine Colette deemed more worthy and hefty and 2 glasses of white for our white-wine only guy, no bottled water but two coffees and a green tea - our bill was 84 E a couple.  Again, there was so much of the main dish we left with two pieces of chicken for Colette's next chicken salad.