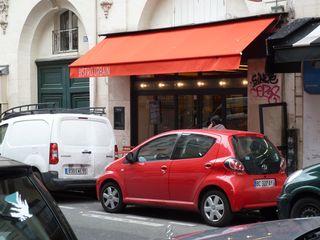 4.2 81.6dB Le Bistro Urbain in the 10th, (whose card reads 103 rue Faubourg St Denis but whose bldg is marked #101 and is easily confused with Le Bistro Urbane also in the 10th, where two of our invitees went on my instructions) 01.42.46.32.49, closed Sundays, has gotten super reviews and is super-priced (14.50 E for 2 course and 19 for 3 at lunch, glasses of wine starting at 3.50 E)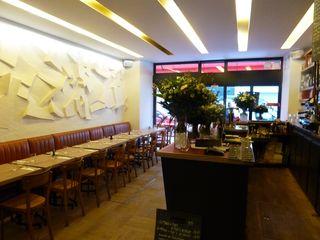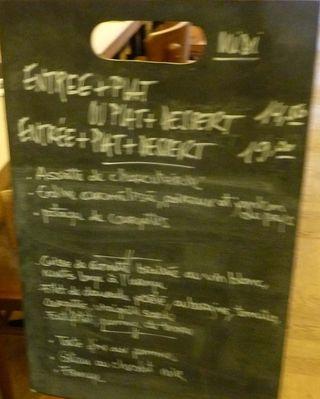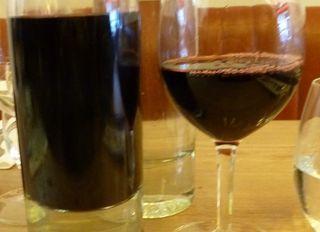 The place is really nice looking, has an open kitchen, a nice if blurry menu but things got off to a rough start when i learned they were out of bottles the three least expensive red wines listed - so I ordered a 50 cl carafe of St Emilion that was quite acceptable.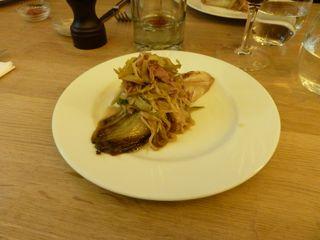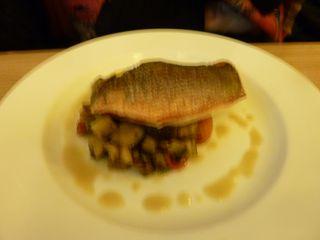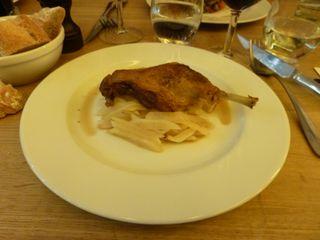 All three, of the five invited, who showed up, had the crisp endives on cooked leek and while the ladies loved it, I thought it so-so.  Then they had the daurade which was OK, but my duck leg was barely OK.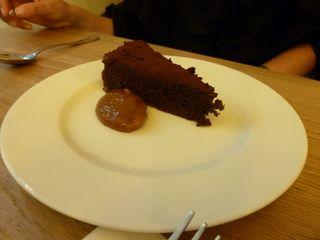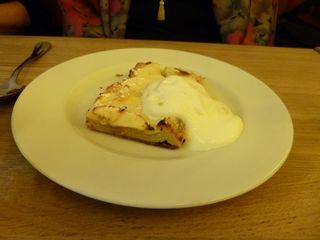 At this point I gave up but cruelly pushed the ladies to order the two desserts, insisting that I would help eat them.  The chocolate cake was alright but the apple tarte did not live up to its usual reputation.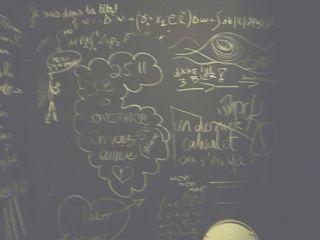 The highlight of the meal - the chalk inscriptions on the chalkboard bathroom wall.  Our bill, with a liter and glass of wine, OK bread and three coffees was 80 E thus 53.33 E a couple - the cheapest meal of the year but one of the ten most disappointing ones.
Go?  Maybe the big boys are right and we three little fish are dead wrong, but I'm not going back to see.