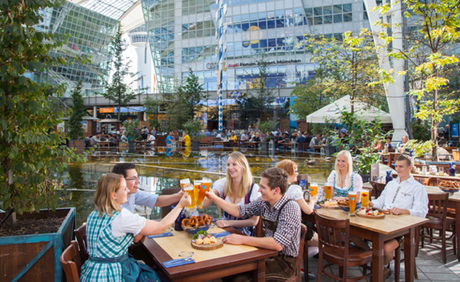 When most of us fly, we do everything we can to avoid a layover. Spending endless hours in some dreary airport terminal sounds like an absolute nightmare. But in some airports throughout the world, the experience isn't always so terrible. In fact, some are so swanky that you might find yourself looking for flights with a layover on purpose. Below, we've compiled a list of some of the most luxurious airports in the world so you know where to go to make the most of your next layover.
Singapore Changi Airport (SIN)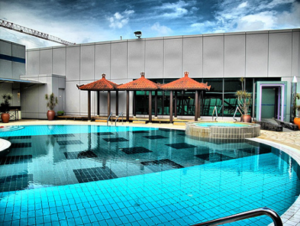 Consistently at the top of the list of best airports, Changi Airport takes layovers to an entirely different level. With full service spas, a rooftop swimming pool, 24-hour cinemas, cultural activities and even a butterfly garden, Singapore's major airport is a travel destination in itself. If all they have still isn't enough to occupy you, the airport offers free tours of the city center for passengers with 6+ hour layovers. Don't forget to take a picture with the Merlion, Singapore's national icon, on your excursion.
Incheon International Airport (ICN)
The world's biggest duty-free shopping spot, this South Korean airport is yet another great destination for layovers. Visitors can pass the time between flights by taking laps around the ice skating rink, seeing a live play or concert, playing a few holes of golf, or exploring the Korean Cultural Museum. And once again, if you're sick of being stuck within the confines of an airport and want a taste of life in South Korea, you can sign up for ICN's complimentary city tour and go see Seoul's most famous sites like Yonggungsa Temple or Myeongdong market.
Zurich Airport (ZRH)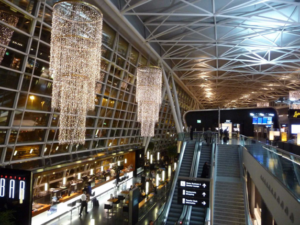 Switzerland's largest airport, ZHR is an ideal layover location for the adventurous traveler. Stay active
between flights by renting sports equipment like bikes, skates, or Nordic walking poles, or watch takeoffs and landings up close from one of the many observation decks. If you have time to spare, head to the city center just eight miles away and check out the Swiss National Museum or Lake Zurich. If you're on a time crunch or would rather see the sights from a bird's-eye view, sign up for the airport's sightseeing flights instead.
Hong Kong International Airport (HKG)
The Chinese capital's airport is on this list for a few reasons. Built on an artificial island off the coast of Hong Kong, HKG is home to the country's largest IMAX Theater, an aviation discovery center, a nine-hole golf course, and a variety of sports simulators. If your layover allows enough time to visit the city, the Airport Express will take you directly there. We suggest then hopping on a bus to Victoria's Peak, where you can get an Instagram-worthy view of the entire city before catching your next flight.
Munich International Airport (MUC)
In true German fashion, Munich International Airport's biggest claim to fame is Airbräu Biergarten, their on-site beer garden featuring beer from an in-house brewery (pictured above.) Not a big beer fan? Not to worry. There are plenty of other things to do, including a helicopter ride, mini golf, and even surf lessons. If you're there around the holidays be sure to check out their annual Christkindl Market. And if you have time to leave the airport, the city center is just 17.7 miles away and filled with plenty to do including the shopping and restaurants at Marienplatz, Munich's central square.