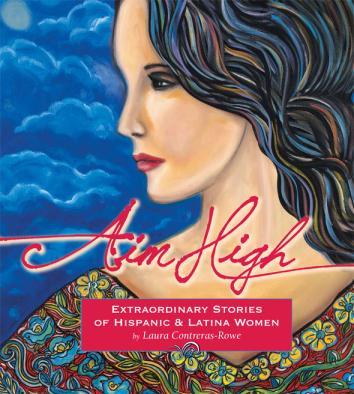 Laura Contreras-Rowe is an award winning author of Aim High: Extraordinary Stories of Hispanic and Latina Women. She has traveled around the world speaking and inspiring women of all ages but her passion lies in helping underpriviledged women realize their value and worth.
Born in Dallas, Texas but raised in Laredo, Laura offers students, adults, and business persons of all industries the hope and advice they need to raise themselves to their highest potential. Her training and expertise has brought her all over the country as well as abroad. Recently, she has had the opportunity to conduct seminars for Keller Williams Realty in Tulsa, Oklahoma and the Remax Argentina National Convention.
Laura recieved her BS in Broadcast Design and Telecommunications from Oral Roberts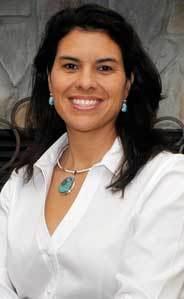 University in Tulsa, Oklahoma and is a franchise owner of Keller Williams Realty located in California and Virgnia Beach, Virginia. When asked what inspired her to write the book Laura speaks of her own experience and how she was curious as to how many other latina women went through a similar journey such as hers.
Laura mentions that in her research she discovered latina women have the highest suicide rates for 8th through 12th graders, the highest percentage for drop out rates, and the highest percentage of teenaged pregnancies. Scary statistics…for a latina woman who has seen these statistics in real life…absolutely!
Yet, Laura, like many women in her book, is proof that positive outcomes can come from otherwise very gloomy circumstances and she has devoted her life to making a positive impact on all those in similar circumstances. This is precisely the reason why she founded "Got Sole"… an organization dedicated to donating new or lightly used shoes to the underpriviledged population of the Eastern Shore and Hampton Roads, Virginia.
As a latina woman I am proud to highlight the wonderful light that Laura has demonstrated in her actions, her attitude but especially in her journey. A special thank you for being a positive role model for writers such as myself as well as an extraordinary business-woman. Que Dios Te Bendiga!
If you would like contact Laura to speak at your organization contact, click here.
Watch the latest video at http://video.foxbusiness.com">video.foxbusiness.com</a&gt;