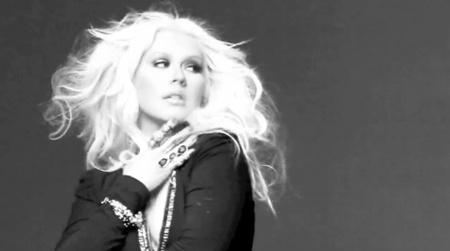 From "Stripped" to "Bionic" Christina Aguilera has never been a shy girl (and we love that). Covering the March 2012 issue of Latina, revealed Friday, Aguilera dishes on everything from "not being Latin enough" to The Voice (NBC).
"I've dealt with that my whole life. I don't speak the language fluently. And I'm split right down the middle, half Irish and half Ecuadorean.I should not have to prove my ethnicity to anyone. I know who I am," Aguilera tells the mag when it comes to people claiming she doesn't act Latin enough. "All I know is no one can tell me I'm not a proud Latina woman…I dove headfirst into a Spanish-language album for that reason and I'm planning another one even though I don't speak the language. I'm sure that doesn't sit well with some people."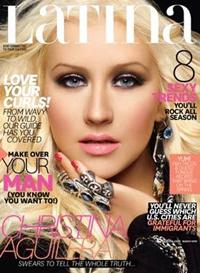 As for The Voice, Lady Aguilera claims this season has been intense but she finds comfort in her bed…
"When I'm shooting The Voice, it's intense. On a day like today, my ex has my son and we are not shooting, so I slept and I just slept," said Aguilera. "I love doing everything in my bed. Eating, sleeping…It's my domain and my throne…I do it all in my bed."
While I can't help but be happy for Christina Aguilera. I am, like other fans, eagerly anticipating her next album. Without delving into the whole "Bionic" debate/saga, I really hope she can pull off a seamless return in vein of "Stripped" and "Back to Basics". There is simply no way anyone can deny her talent.
The Voice premieres Sunday night, right after the Super Bowl, on NBC.