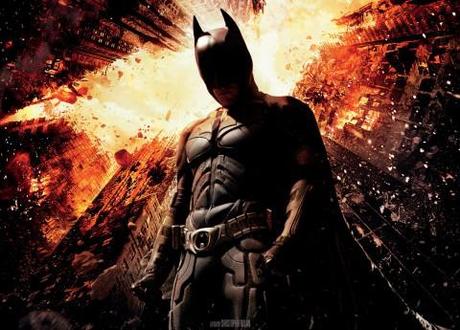 The Dark Knight Rises, Christopher Nolan's third installment of the Batman reboot starring Christian Bale.
As if we needed more reasons to see director Christopher Nolan's latest installment in the rebooted Batman franchise starring Christian Bale as the decidedly tortured Caped Crusader, the latest trailer for The Dark Knight Rises hit the web on Tuesday.
The story picks up eight years after the events of The Dark Knight (2008), which saw The Joker's twisted mayhem, Batman's fall from grace, the death of Bruce Wayne's one-time love interest, Rachel Dawes, and District Attorney Harvey Dent's transformation into villain Two Face. Now, as Gotham is overwhelmed by violence, Batman is forced to return to the cape and face a new enemy in masked terrorist Bane (Tom Hardy), whose destructive antics look like they rival The Joker's.
Watch the previous trailer for the new film, due out in UK theatres on 20 July.
Meanwhile, in addition to the new trailer, the film's makers have let loose a new viral promotion centred around the fictional Harvey Dent Act, Digital Spy reported. A mock press release announced Gotham Mayor Anthony Garcia's signing of the Act, which is designed to clear up loopholes that allowed organised crime to flourish in the dark city.
So, are you excited?