April starts completely fresh, so remember to get all of your correct answers in regardless of what time it is.  They all count toward the monthly prize!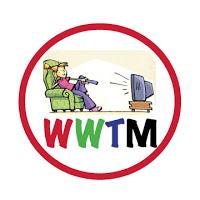 The answer to Wednesday's Trivia Question: Demi Moore was Jackie Templeton on General Hospital and Jules in St. Elmos Fire.  OMG did I love them both at the time!
FIRST FIVES:Karen Hadley, Jim Carter, Stephanie Baxter, Tara Dowling & Lance Beitler
Honorable Mention: Rachel Snyder
Tuesdays Broadcast Top 5
The Voice-NBC 4.3/13.6
Dancing with the Stars-ABC 2.2/13.6
The New Normal-NBC 1.9/4.9
Hells Kitchen-FOX 1.9/4.7
NCIS LA-CBS 1.6/10.0
Tuesday's Broadcast Trendrr Top 5
The Voice-NBC 283,889
Dancing with the Stars-ABC 147,144
The New Normal-ABC 50,646
Hells Kitchen-FOX 38,430
Body of Proof-ABC 35,823
Tuesday's Cable Top 5
The Big Bang Theory-TBS 1.5/3.5
Tosh.O-Comedy Central 1.3/2.2
NBA Basketball-TNT 1.1/2.7
Hardcore Pawn-Tru 1.1/3.0
American Dad-Adult Swim 1.1/2.3
Tuesday's Cable Trendrr Top 5
NBA Basketball-TNT 825,016
NBA Basketball-TNT 605,086
The Bad Girls Club-Oxygen 42,456
The Game-BET 40,668
Dance Moms-Lifetime 35,316
Last night was my favorite night of the year. I should say, business wise, well, maybe not though. I mean...I have amazing nights with my family during the year, and of course I do love Oscar Night and the Golden Globes and Super Bowl but, the Bravo Upfront is truly right up there for me with all of those other biggies. It's not JUST about the "Bravolebrities" either. It's the whole thing. It's Bravo's attention to detail, it's all of my friends and colleagues having a great time, and Bravo just does it right across the board. As you know, there are 18 new shows coming to the network and 17 returning ones. There was a very brief video that we all had to watch in order to gain admittance to the beach party themed night. I'll have to watch all the pilots and get back to you on which ones seem interesting and which ones I'll be watching as the season unfolds.  I did meet and talk to some of my favorites. I posted some of the photos on the Watching Way Too Much Facebook page, so if you want to see what I actually look like and all of the "Bravolebrities" that had to put up with me last night, head over to Facebook and check them out. 
While I did leave the party at a reasonable hour, and I did watch my alcoholic intake carefully, I ended up getting home around 11:45pm due to some crazy traffic, so I really watched nothing but the insides of my eyelids last night.  My big priority before leaving this morning was to watch my FBFF, Jimmy Fallon.  I just wanted to see what he'd say and how he'd handle the big news. As I expected he was adorable, humble and grateful.  He did confirm that he will be taking the helm of The Tonight Show next February, that it will be here in NYC and then he thanked a bunch of people, including Jay and moved on.  Again, I am so excited and thrilled for him. In my opinion, it's a well deserved gig. I just hope that the network doesn't make him change too much.  I'm definitely from the if aint broke, don't fix it camp. 
NEWS & INFORMATION
-I guess Howard's whining paid off, now he only has to walk a few blocks from his studio to Radio City Music Hall where America's Got Talent will be filming this season.  Newark wasn't THAT far away, but even I'll admit that ya can't get anymore convenient than Radio City.  Congrat's Howard, you got what you wanted. When you're happy, all of us listeners are happy too!
-I'm not sure if this is good news or bad, but Breaking Amish was renewed for a second season.  The show will get 5 new Amish people who leave their community for us to follow around NYC. If you're bummin because you're dying to know what happened to our old friends from last season, they're getting their own show.  A spin-off, yep just what we need and apparently want, an Amish spin-off because these days...everyone loves the Amish. 
-Another Glee cast member will probably have to disappear for awhile, since Heather Morris, aka Brittany on Glee is preggers and will begin to show shortly.  Another one of those "it was completely unexpected" scenerios that I just can't grasp, but okay Heather...whatever. 
Thursday's Trivia Question: Thursday's TV/Movie connection game continues:  I name a TV show and a Movie that share a common actor or actress. So here we go: Friends and Ace Ventura Pet Detective:  Name the actress.
Don't forget to check out the

Watching Way Too Much Facebook

page today!  All my photos from last night are up there.  If anyone else was there and has photos to share...please post them!
WWTM-Kristy
http://watchingwaytoomuch.com
[email protected]
[email protected]