Last Minute Holiday Gifts for Anyone Who Loves To Crochet




Christmas is right around the corner and hopefully, unlike me, you already have your holiday shopping completed.  For my fellow procrastinators, I came up with a list of items that would make great gifts for anyone who loves to crochet.  Unlike my previous post, these gifts are not homemade but rather items that can be purchased at just about any craft store or online.  

I would be thrilled to receive any of these gifts on Christmas morning.  I hope this list provides inspiration to those still searching for the perfect gift.

1.  Crochet courses through Craftsy:  Now through December 26th Craftsy is offering up to 50% off online courses.  If you haven't visited the online courses Craftsy page lately, they have added several new crochet classes. They are now offering a total of thirty five crochet courses! A few examples of the new offerings from Craftsy:


To see all the crochet courses currently offered through Craftsy: Click Here

    

Classic Crochet Openwork :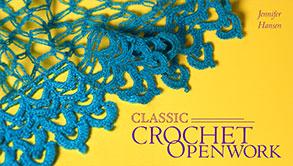 Quick & Easy Crochet Cables (w/Shannon Mullett-Bowlsby)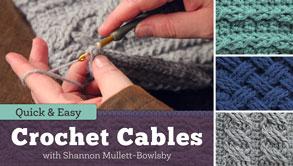 Amazing Crochet Textures (w/ Drew Emborsky)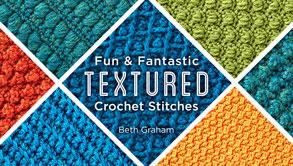 2.  Yarn:   You can never have too much yarn!  If you're looking for a unique gift, get online and see if there is a yarn store in your area that sells locally spun yarns. If not, visit your local craft store and pick up a few skeins with a unique texture or color,
3.  Crochet Hooks:  You can also never have too many crochet hooks.  Eventually, they will get misplaced or  lent to a friend of family member.  It's always a good idea to have a spare set in the house.
4.  A new crochet book or magazine subscription:  There are so many great crochet magazines such as Crochet, Crochet World, Quick and Easy Crochet, Interweave...etc.  Each magazine issue comes with new patterns to try.
5.  Gift cards:  I know gift cards may seem like an impersonal gift but for someone who loves arts and crafts, a gift card to their favorite craft supply store would be a great option
.