It's Theatre February on The Daily Constitutional! And the National Theatre has joined in the fun by offering two free places on one of their back stage tours.
Our own London Walks guide Karen (an award-winning tour guide) joined a backstage tour and said, "Our guide conducted the tour in a vivid style… shedding light on the subject with clarity and no small passion," while the Daily Telegraph described the tour as, "An eye-opener."
To win two tickets for a backstage tour, simply identify the actor whose statue is pictured…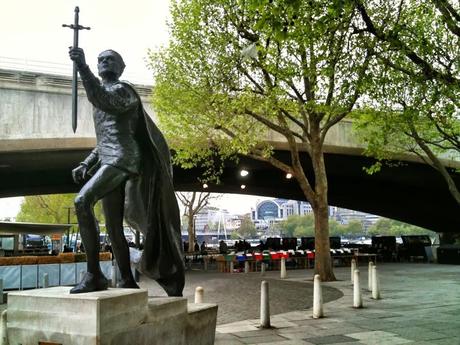 … and email your answer BY CLICKING HERE.
The competition closes at midnight G.M.T Thursday 6th February. The winner will be selected at random and notified on Friday. The editor's decision is final.
Break a leg!
(P.S. Next week you can win tickets to The Woman in Black!) A London Walk costs £9 – £7 concession. To join a London Walk, simply meet your guide at the designated tube station at the appointed time. Details of all London Walks can be found at www.walks.com.