August 10, 2012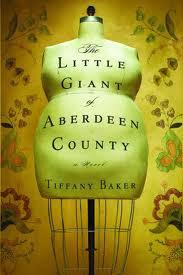 After a few highly recommended books that turned out to be disappointments I had low expectations for this next highly acclaimed book, however it turned out this book (at least in my opinion) deserves all the good reviews.  Not only did it live up to the hype but it turned out to better than I'd expected.
Truly was born a "giant" larger than life and the object of scrutiny and ridicule in her small town of Aberdeen.  When Truly's mother dies only moments after her birth Truly is set on a path of heartache and hard work.  Her older sister, Serena Jane, is as serene as her name implies and her life flows along from one perfect day to the next with Truly being the one "ugly" thing in her life.  After the girls' father dies Serena Jane is sent to live with a neighbor and live a life of privilege while Truly goes to live with the Dyersons, the only family willing to take her in, on their farm where bad luck and hard labor are part of everyday life.  The two sisters grow up as differently as possible, but Serena Jane's beauty ends up getting her into trouble.  After a shotgun wedding to Bob Bob Morgan, Serena gives birth to a son and then mysterious disappears, leaving Truly to take her place in her son's life and as Bob Bob's live in maid.  While in the Morgan house Truly discovers the existence of a legendary shadow book in an unlikely place and her life begins to get complicated, steeped in mystery and life-altering choices.
After reading several reviews of this book I expected it to be a more supernatural/plot driven book than it turned out to be, but in the case of this book that turned out to be a good thing.  With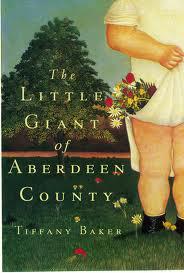 all the talk about witches, shadow books, and magic I thought this book would be another mystical realism text focusing on the spellbooks of witches.  Nothing could be further from the truth.  Baker has created a small town that feels real down to the smallest details.  Even the minor characters seem realistic and the places come to life in Baker's descriptions.  She has created a world where people see being different as a bad thing, and yet it is filtered through the eyes of Truly, a character who is so far out of the ordinary she makes everyone else seem normal by comparison.  Each character harbors their own secrets and differences, and it is Truly who is forced to have her strangeness on display for all to see.  Instead of being a book about the supernatural, this is a book about the mundane and natural.  Baker shows how differences are the things which help us map out our lives and that who we are isn't nearly as important as who we go through life with.
This book offered more depth than I expected and the character relationships are well thought out and complex.  While the main plot of the book really doesn't start until near the end (the search for the shadow book and what happened to Serena Jane) the book is never dull.  Baker's descriptions flow from page to page and make it a complex text that's easy to get through.
A book that exceeded all my expectations and proves you can't judge anything by what it looks like on the outside.