Larb Lettuce Cups are a Thai style ground chicken appetizer with herbs, flavored with peanuts and the traditional flavors of hot, sour, salty, and sweet.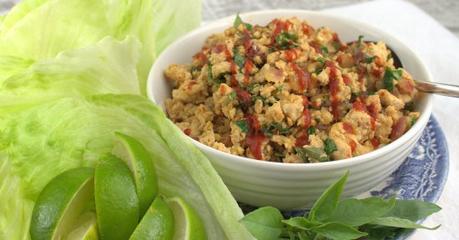 Larb Lettuce Cups
By Sue Lau | Palatable Pastime
Larb Lettuce Cups are my recipe of the day with the blogging group Improv Cooking Challenge. We get together once a month to create a recipe utilizing two very specific ingredients. This month the options were putting meat and nuts together into one recipe.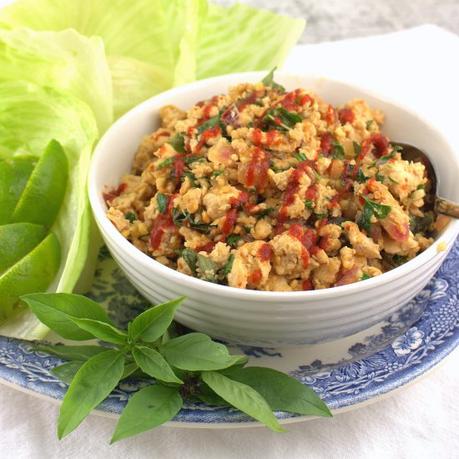 This recipe has been in my files for a little while, so I am glad to be able to share it with you.
It is pretty much low carb, as the traditional recipe uses ground rice in it as a thickener. I have opted to use peanut flour/meal in this one. It does double duty to thicken and add the nutty flavor you want without added starch.
Being low carb, I also utilized stevia, which is one of my sugarless sweeteners of choice that I use. You can use brown sugar if it doesn't matter to you.
While this is listed as an appetizer I would actually eat this for my dinner, where it serves two. I love having light foods like this when the weather warms and I don't want a heavy meal.

Improv Cooking Challenge: May 2020
Ingredients: Meat and Nuts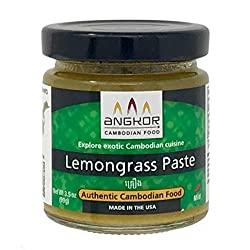 Larb Lettuce Cups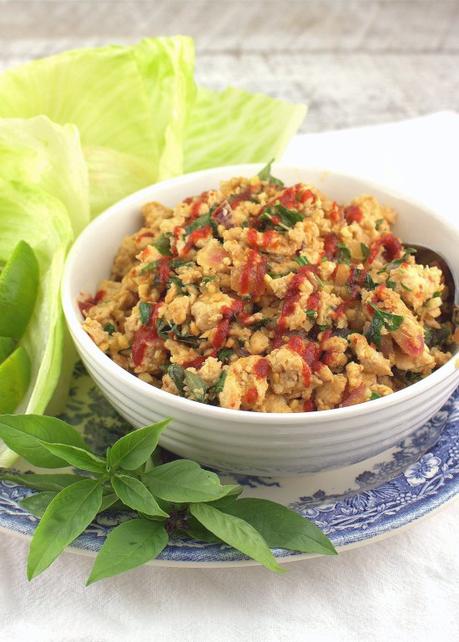 You Might Also Like: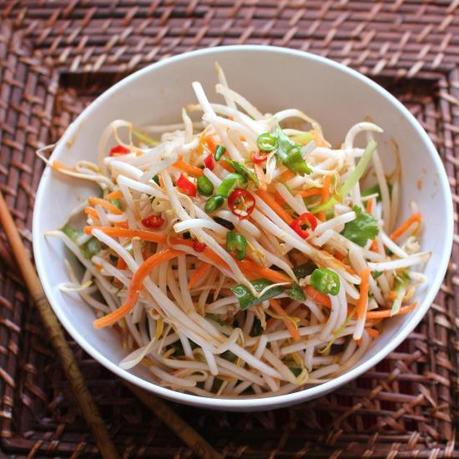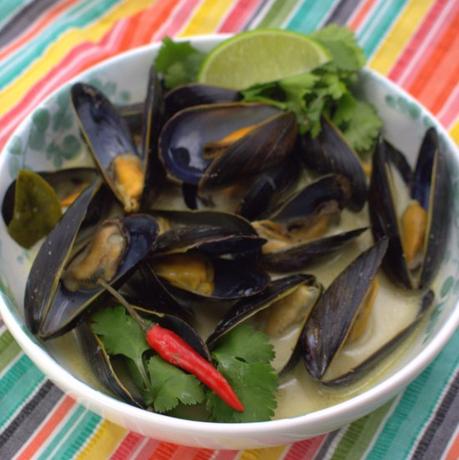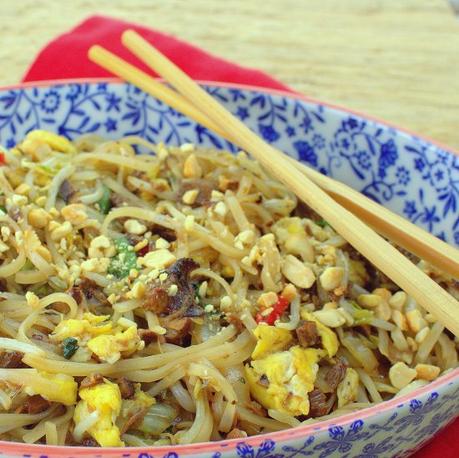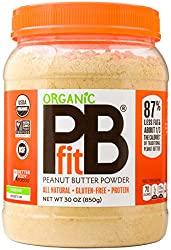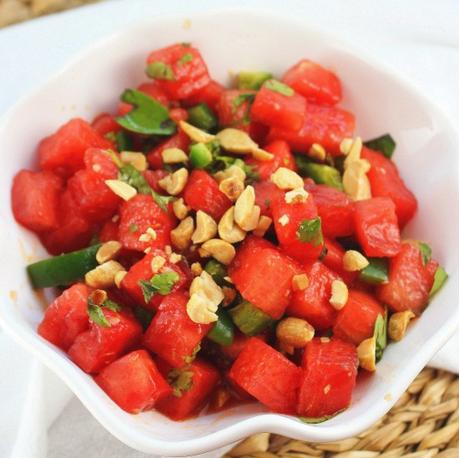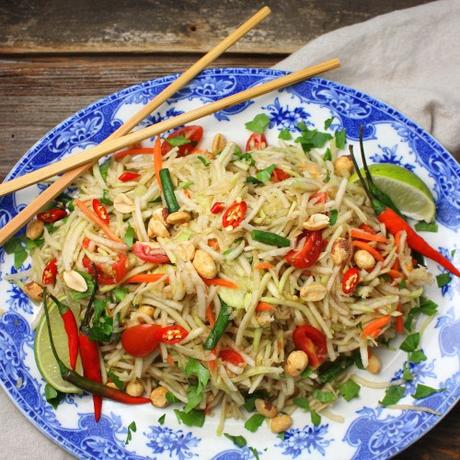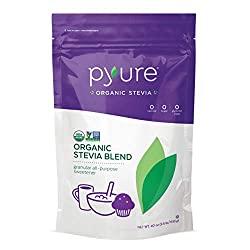 Larb Lettuce Cups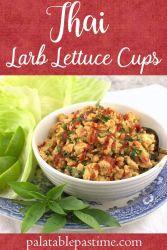 Larb Lettuce Cups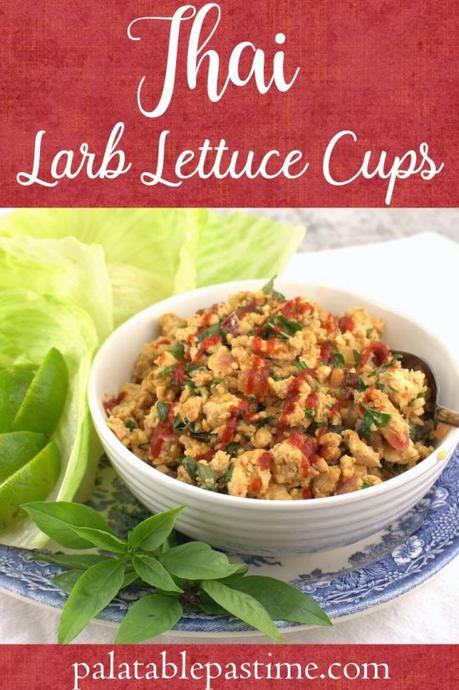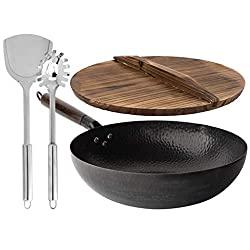 Disclaimer: This post contains affiliate links which offer sources for ingredients and equipment, if needed. Clicking on them doesn't cost you anything but helps pay the electric bill and keep the blog lights on should you purchase anything during your visit! Thanks for your support.