Oopsie daisy, sorry for the slight delay in uploading this post – I was too lost in Song Jae Rim's charms whenever I tried to edit the photos hurhurhur. Anyway, after I got my makeover on Day 2 of Laneige's Global Beauty Camp, it was totally game face on for the finale of the event – a nightlife party with Song Jae Rim and other Kpop celebrities! like whuttttttt sexcited much!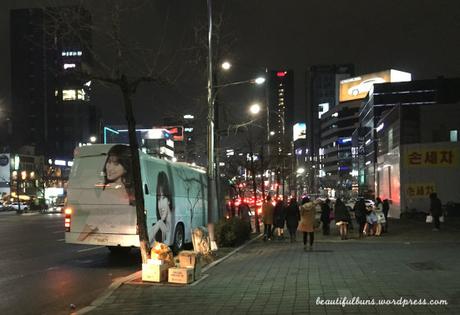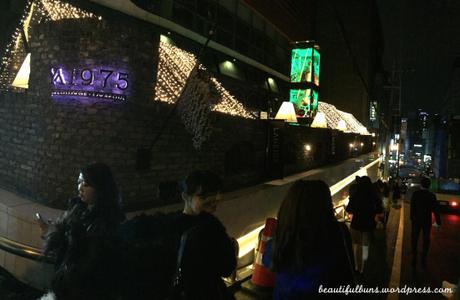 Shuttled via bus to a fancy schmancy club Y1975 in Seoul – which was located atop a slight slope (but was unfortunate for the other bloggers who came in killer 5-inch heels and no leggings – they were freezinggggg balls). Thankfully, I was all bundled up like a yarn ball on legs heh.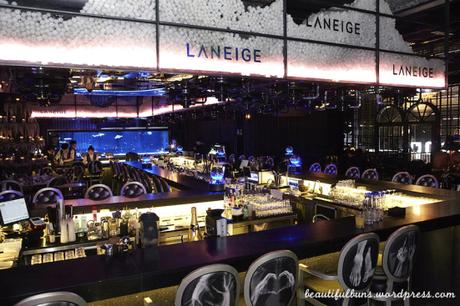 The interior of the club all decked out in Laneige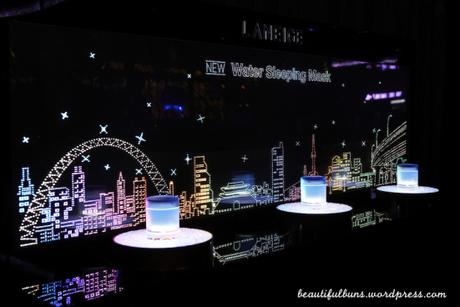 The star of the night –
Laneige Water Sleeping Mask
(which I am really, really loving!)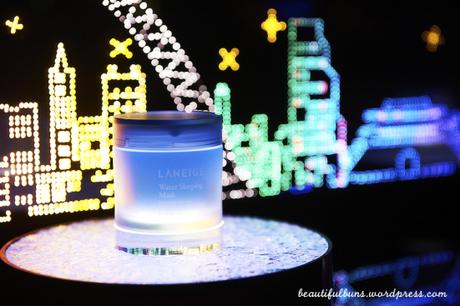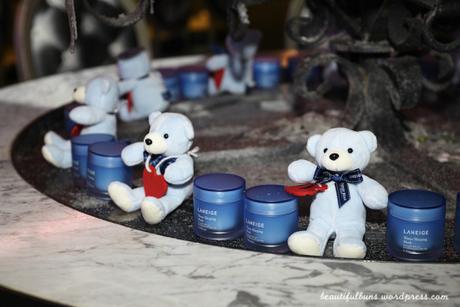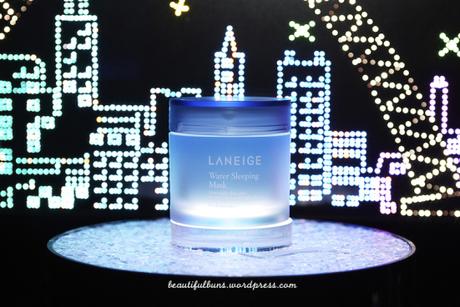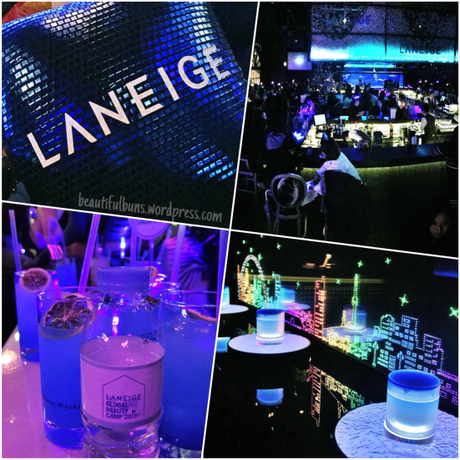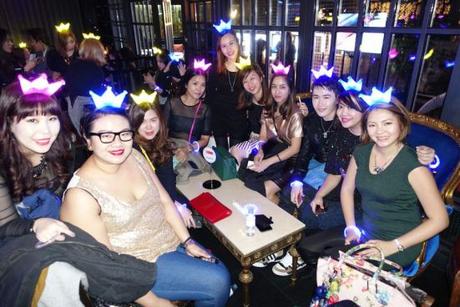 Entertaining ourselves as we await the Kpop stars – Song Jae Rim was defo making an appearance, but there were other rumoured stars too. Sexciting!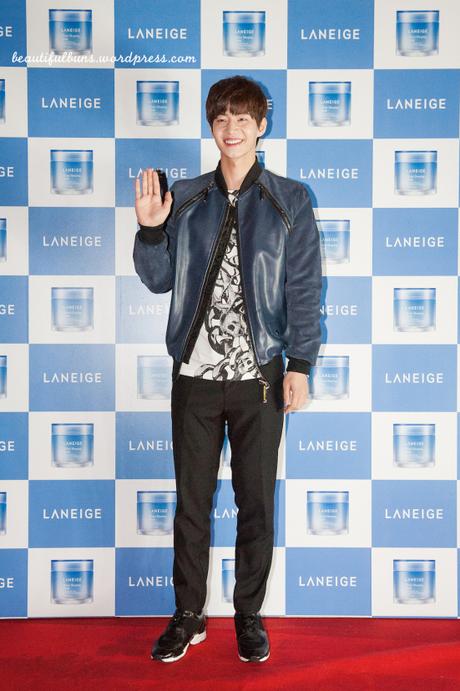 And he's here he's here! Song Jae Rim is all cheery and smiley – honestly, I've never seen such a smiley celeb before. It's as though he was sooooo happy to be there.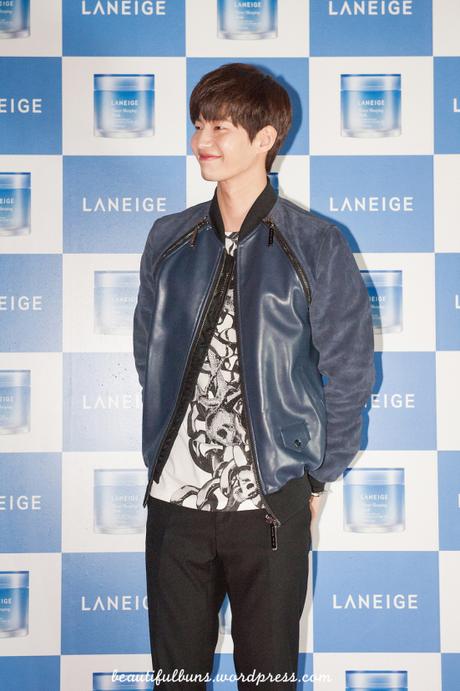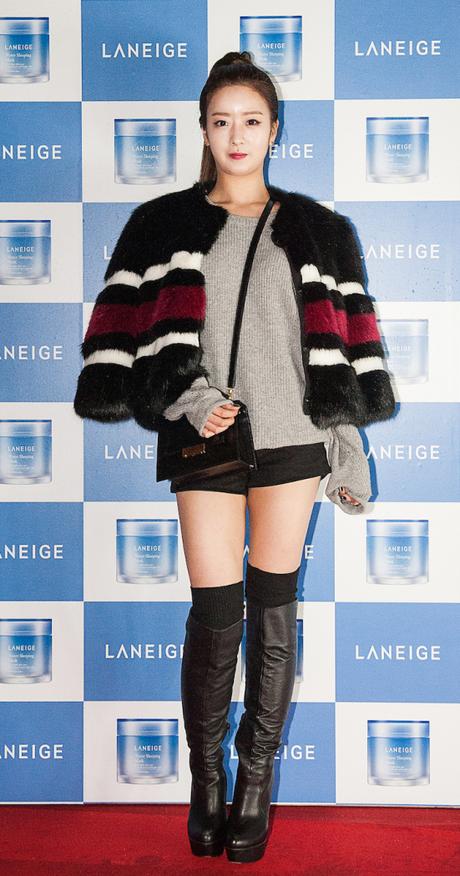 Bomi from Apink making an appearance – look at those legs
:D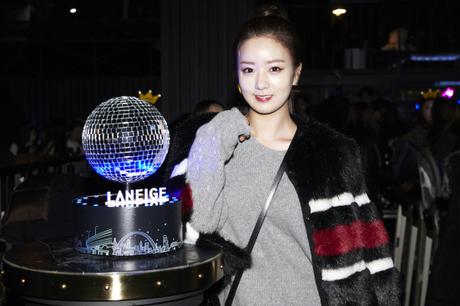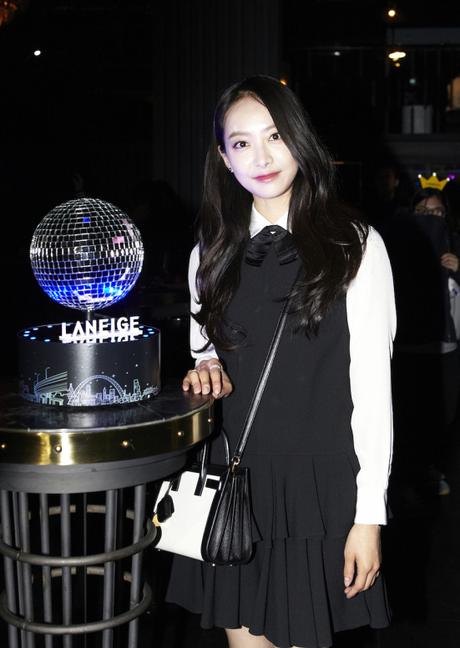 Even f(x)'s Victoria made an appearance – am loving her lil handbag that matches her outfit
:D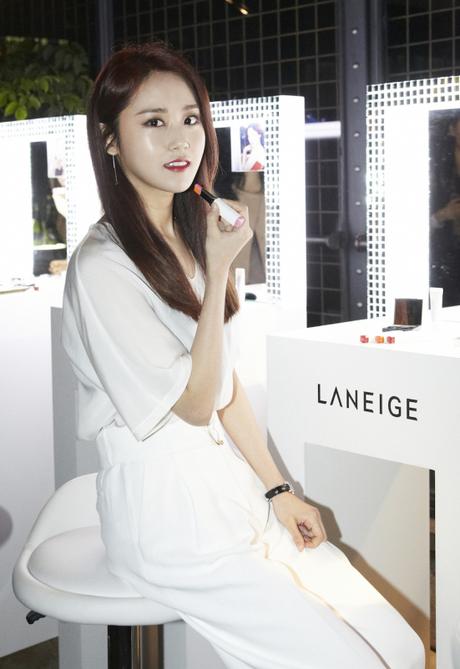 Loving her glowy radiant complexion – Gayoon from 4 Minute looks great in an all-white outfit too!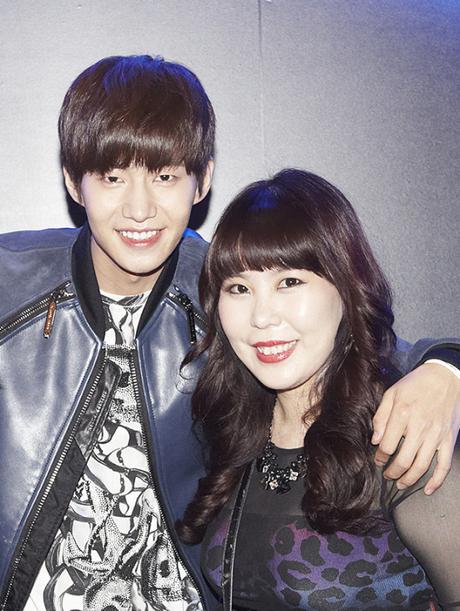 And the highlight of the night (and the entire trip) – Looky, I wanna introduce y'all to my bf Song Jae Rim – I wish. hurhurhur. Look at the sheer difference in the face sizes – omg he has such a small face and good skin. Ignore the shell-shocked too-white face – it was an insane adrenaline rush in trying to get photos with Song Jae Rim cos of the tight security and the sheer number of people (Global Beauty Camp participants) who were lined up to take photos with him.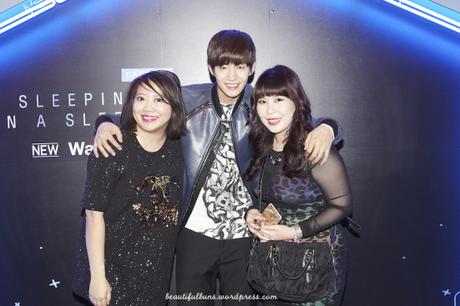 Anddddd this was the actual photo – I cropped it out just to pretend that it was my couple shot with him hurhurhur. He was so cuddly and holding us so close to him – his armpit exuded such warmthhhhhh  (fan girl mode on)
He was so nice and accommodating when I whipped out my phone to take a selfie with him – he even waved away security who tried to stop me. SUPER LOVEEEEEE.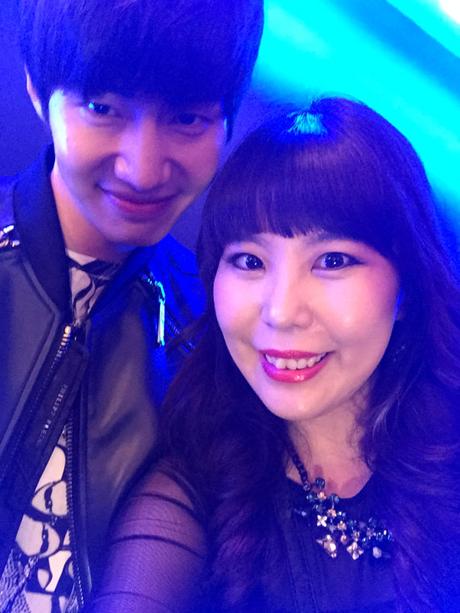 And there you have it – my entire Laneige Global Beauty Camp summarised in a lengthy 6-post recap
:D
Read my long grandmother story here :D
And now, to await my next beauty adventure! Enjoy your long weekend everybardyyyyy xoxo