Something in the water ain't clean. 
On Saturday night, about 9:52pm, a Prince George's County police officer shot and killed Rodney Deron Edwards of Landover Maryland.  Edwards was found laying on the roadside at Greenleaf Road in Palmer Park.  PGCo police reps maintain that Parker pulled a gun on the officer as the officer was exiting the vehicle.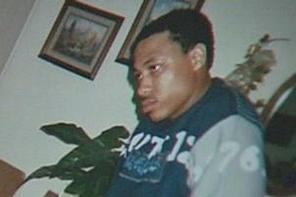 Rodney D. Edwards
Family members tell the press that Rodney Edwards lost use of both his feet and one of his hands in an accident in the 1980s.  PGCo Police Public Affairs Officer Julie Parker tweeted that the officer feared for his life.  Rodney Edwards was shot at point blank range 5 times, a family member relayed.  "Point blank range, five shots," Henry Edwards, Rodney's uncle, said. "Do the math. Something is not right here."
What really happened?  At present, The Prince George's County Police Department's Special Investigative Response Team (SIRT) is investigating.