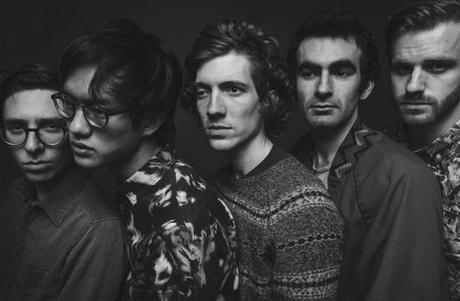 Landlady – Above My Ground SoundCloud
Brooklyn-based musical gem Landlady is a blend of weird and wonderful garage rock and pop. The frontman and musical genius is the prolific Adam Schatz, who you may recognize as the multi-instrumentalist who has played for or toured with the likes of Man Man, Vampire Weekend, Those Darlins and Father Figures. Though a jazz musician by nature, Schatz gets very creative in the hook-laden pop rock that is Landlady. Using innovative song structures to shape dynamic sonic journeys, Schatz and the rest of his crew move through whirling vocals and guitar parts with heavy percussive emphasis, which is split between two drummers. Landlady is a collective of gifted players that bring about a true musical experience.
The first single off their upcoming album, Upright Behavior, is an epic track that starts with a soft melody of reverberating keyboard and slowly amplifies into poppy, chaotic fury. Schatz sings of longing as he belts out the reoccurring line, "I didn't know I needed you always then/But I need you always now." As the crowd vocals encroach and the guitar moves along in the background, Schatz's yearning voice shines through, creating a powerful anthem of a track. "Above My Ground" is a hypnotizing, raucous start to what is sure to be a fantastic album. Upright Behavior is out on July 15th on Hometapes Records.