Lakme Perfect Radiance Intense Whitening Light Creme Review
Howdy People,
Well, As usual I have been irregular with the Blog. . But I'm really trying hard to keep up with studies and work and have this wonderful product review for you which is a part of a Recent Skincare Addition to my Vanity.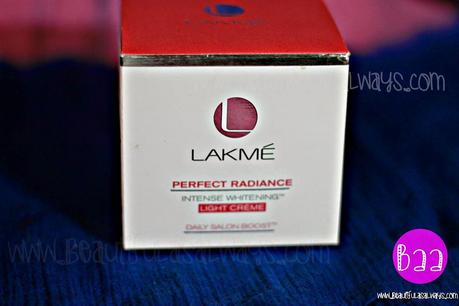 I've been blessed with good skin and from childhood I had least interest in Skincare until now. . I've had a few pimple attacks recently. My skin has been looking dull with all the outdoor activities so I revamped my simple Face Wash-Toner-Light Moisturizer routine into a More moisturising ritual.
Lakme has been my most trusted brand since childhood. I trust it like Crazy . . 
(Need a Foundation? Check lakme Website/Counter for perfect shade/finish; Need a face wash? Choose Lakme range without thinking twice.  . .)
Yes . .I trust Lakme quite blindly and when I saw this awesome creme winning hearts of many beauty bloggers I picked it up along with the Night creme from the same range.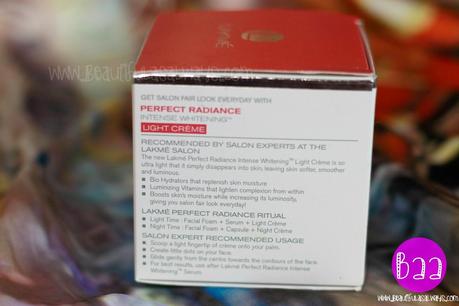 Lakme claims that this ultra light creme disappears into one's skin , leaving it softer , smoother , luminous . For detailed Claims of the Brand, see the Picture above.


The Outer look: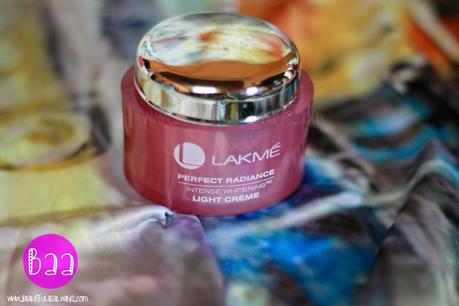 I was sold the moment I saw the pink tub at a Blog while doing a bit of research on Day creams. I totally made up my  mind to get this creme whether or not I would need it. The tub is a plastic one which is light pink with a Silver glossy lid which closes tightly. The product comes in a cardboard packaging with attractive designs and lots of company info.


The Inner Beauty

: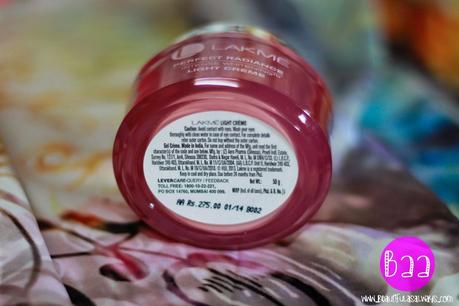 The creme is ultra light as claimed by the brand; it is not heavy . I should tell you that I have zero (0) tolerance for heavy cremes which feel like a layer on my skin . .That's the reason I stop using most foundations and cremes . The creme is light and spreads easily . Only a little is required. Even after two months continuous use each day I have product left (Around 30-35%) so a tub will last you around 3-4 months easily .


Experience: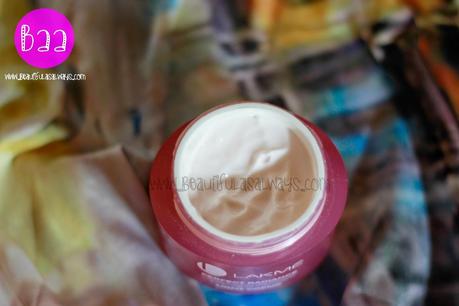 I hate whitening claims and Lakme and most brands in India have an obsession towards it. The creme will not make you Snow White. .Period.  This is a good light creme which works for normal to combination and slightly oily skin. I love their night creme more and will be letting you know how I feel about that product too.  


Last Few Words: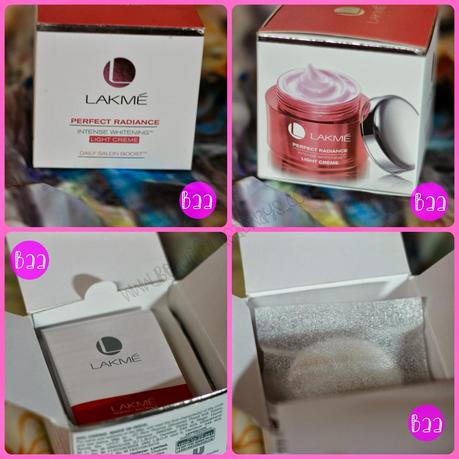 Pick this creme only if you need a light day creme for everyday use. Dry skinned women who need heavy duty moisturising should not pic this as it is a light cream. It does brighten skin and make it supple and softer over time which I have felt myself. But don't expect any whitening effect, the only effect you will get is a Brightened face.
Lots of Love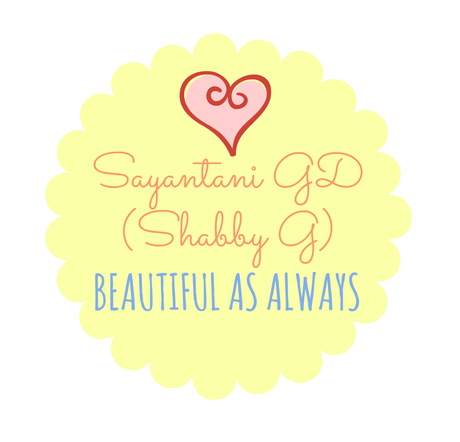 Facebook | Twitter | Bloglovin | Networked Blog