They say that you have a karmic connection with each and every person that crosses your path...and that its no coincidence. When I think about how I met Lakme Fashion Week Designer Sneha Arora, I have no choice but to believe in the saying.
Must be some karmic connection, that gave me a chance to observe and experience her and her work at close quarters.
She is this earthy beauty with a tiny frame and massive talent filled within...her prints, her designs and her details never fail to leave me stunned...
Here is an interview with Sneha Arora from our digital magazine
A La Mode
...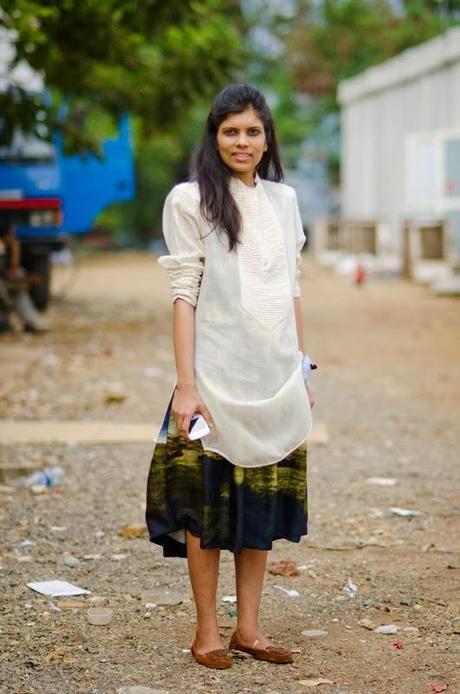 Image courtesy: wearabout.wordpress.com 
Q1. Why design? When did you know you wanted to design forever?
Design was never on my mind. I always wanted to be a doctor and was preparing frantically for my medical entrance exams, in Delhi. 
At a small shop next to my coaching center was where the sales for all possible entrance exam forms happened. A board outside this store notified of orm sales, one day the notice board said "NIFT". I did not even know what NIFT stood for, but I filled out the form and submitted it. I never prepaired for the exam but gave it anyway.
Surprise surprise, I got through the first exam. The second exam coincided with my medical entrance exam and obviously I decided to not give it.
But destiny had other plans, the medical exam paper leaked and the exam was postponed by a week. I gave the NIFT exam and a month later I was studying in NIFT
 It was only in my second year at NIFT that it finally sunk in that "design is my true calling" the rest as they say is history.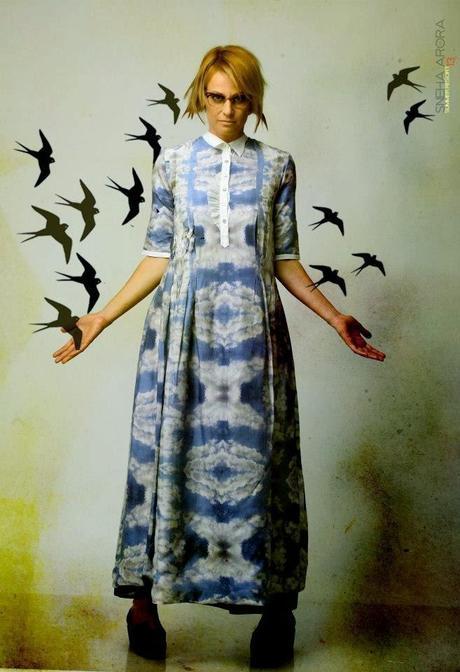 Q2. What is the story behind your label? Were you confident about it from the start or did you have jittery moments too?
I was working as a designer in a domestic retail firm after campus placement. I worked there for three years only to realize that it was strangulating my appetite for design. One fine day I quit my well paying job just a week before my appraisal.
This phase wasn't easy for sure. I spent months bugging my friends with my questions and confusions, contemplating about the future to agonising extremes. It took a lot of courage to quit and start afresh, there were plenty of setbacks, there still are, but it is satisfying knowing that you are doing something you love.
Q3. What is the design sensibility behind the label?
we love story telling through our designs and our clothes. 

we like to recite a ladylike twist to masculine silhouettes. Staying true to our obsession for androgyny, the label addresses its clothes to young inspiring, self dependent women. A combination of classic bodies with avante- garde detailing, structure with flowy drapes, and modernity with a vintage twist, we just love combining contrasting elements to create 'love forever' pieces.
Q4. Who do you design for, what kind of a woman?
We design for intellectually independent women age group 25-45..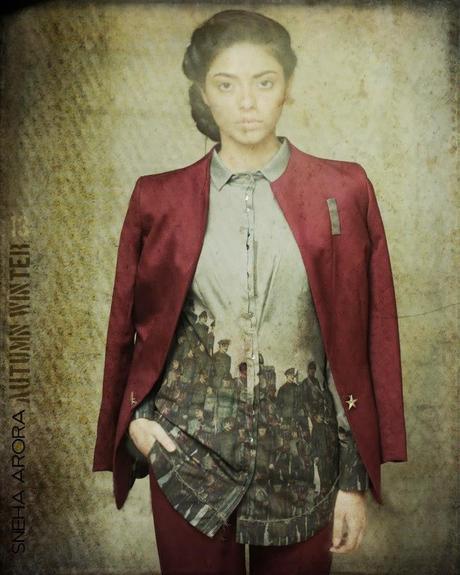 Q5. Who are the people you would love to see in your creations?
Anybody actually who loves them..
Q6. Tell us about your latest collection?
The latest Autumn Winter collection is called 'A Soldier Story'. 
It is about saluting the soldier in every woman.
It is about fighting for your dreams 
It is for every little act of bravery.
It is for standing up to your words. 
The inspiration is the bravery and the discipline of the military. The colours are hence olives, khakis, navy and burgundy.
Q7. What has been your proudest design moment yet?
I guess its yet to come. I am yet to surprise myself.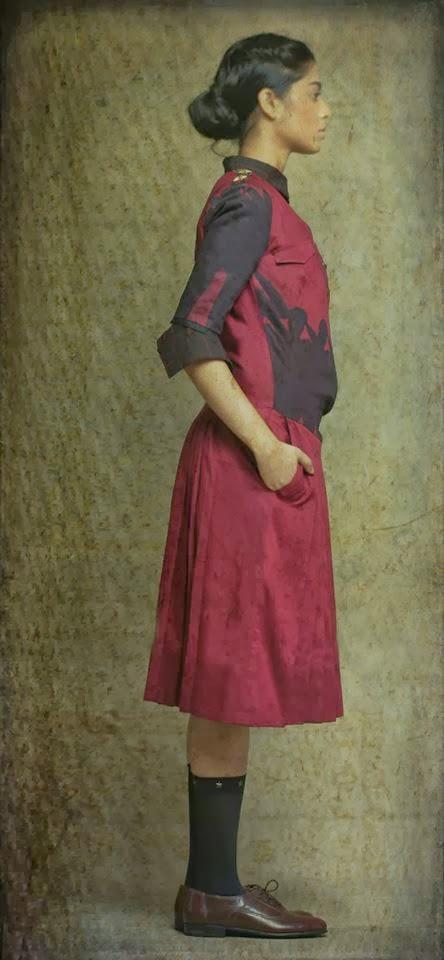 Q8. Was there ever a time, when you felt like giving it all up?
It happens every now and then. It is difficult for young designers starting from scratch. There are times when karigars dont deliver on time, when finances are going haywire, deliveries are getting delayed in spite of working day and night. But then the next day you wake up and tell yourself "its not going to be easy but its going to be worth it" and move on stronger.
Q9 Your prints are your USP, tell us about the story behind each print..
Yes every print has a story.
This season was military so the prints are in clusters and not isolated since we wanted to represent an army. We took soldier sketches and tiled them in some prints.For some we used multiple stars to represent the star in each one of us. We try and reflect a concept through the prints, as far as possible.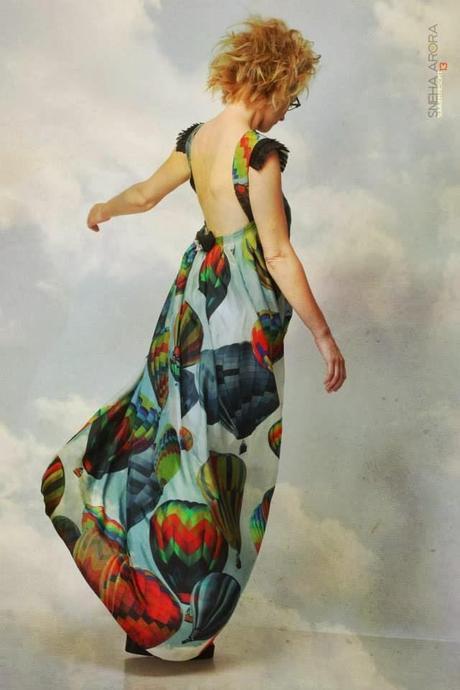 Q10. could you also tell us about the story behind the previous 2 collections/ prints? 
The previous collection was "I Believe I Can Fly"  inspired by birds and all things in the sky. The prints are a combination of clouds, the skyline and bird. The collection talks about freedom and living your dreams. Loose flowy maxi silhouettes, pallazos and easy work wear is what the collection was about.

The first collection was called "Paradigm", it was about bringing about a paradigm shift, moving out of our corporate cubicles and letting ourselves free.There were quirky faces combined with digital cubic prints, the look was structured and crisp.

Have you seen the entire issue of our Digital Magazine A La Mode yet? See it HERE

Want to see me is Sneha Arora's creations? 

HERE

 

and

 

HERE

want to look good and feel fab always?? Join us lookingoodfeelingfab.blogspot.in