Hi beauties 
J
Hope you all are doing fine 
J
. Today I'm gonna review a nail color by LAKME. It's from their color crush range. This color is so cool and lovely. So tried it once in the shop and then bought it . it gives a very smooth finish to the nails, but have to give it an another coat.  So here comes the LAKME color crush true wear nail polish.
J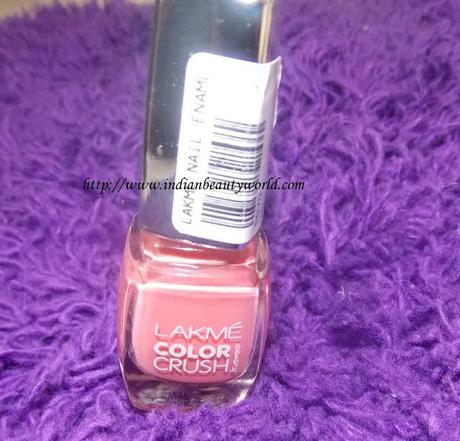 PRICE:
 150 Rs/- ( you can buy any of the shades of this range here)
NET VOL:
9 ml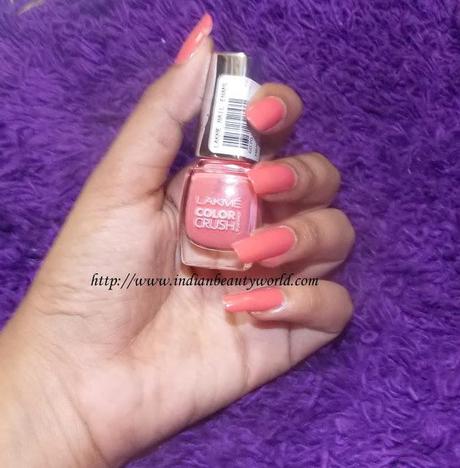 PRODUCT DESCRIPTION:
Funky vibrant range of colors. Shake well. Apply 2 coats. Keep away from heat and flame.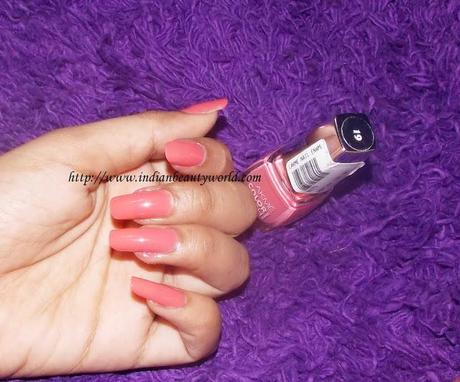 MY OPINION:

This one is a beautiful coral color with golden shimmer undertones to it, but after applying on nails you won't notice any shimmer on the nails unless you keenly observe it. It is in the shade 19.I'm totally in love with this color. I've noticed no chipping  for more than 2 weeks. It's worth buying and giving a try. It takes quite some time to dry giving a smooth finish and lovely nails.  
PROS:
It gives a smooth finish.
Does't chip for a long time.
It is affordable.
Easily available in online stores and beauty stores.
Travel friendly.
CONS: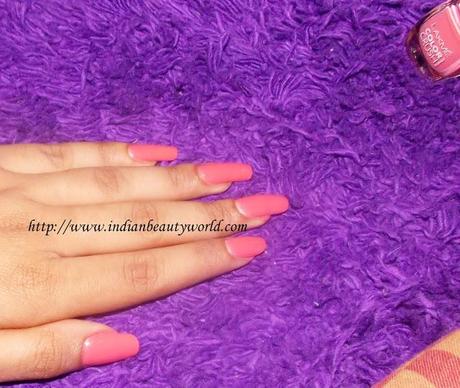 Here are some nailart pics hope you will enjoy them
J 
These below pics are taken today i.e. after 2 weeks of application.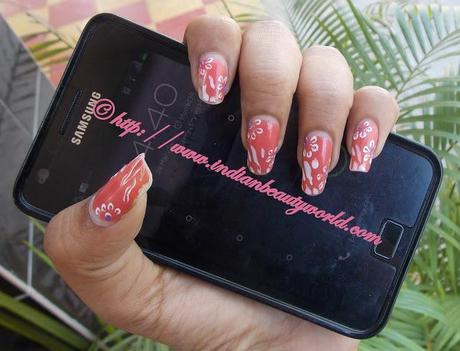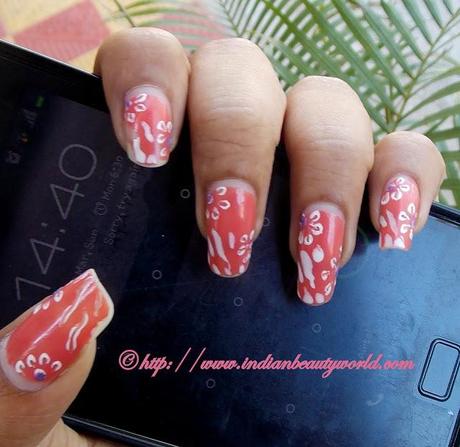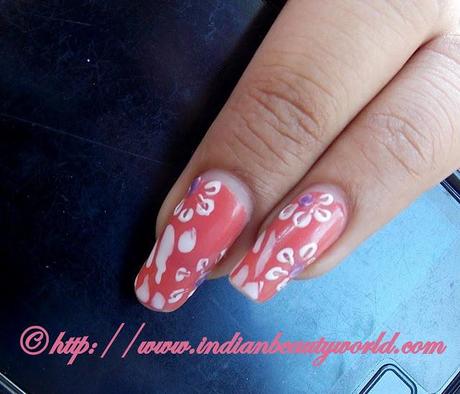 love u all,XOXO