Hello makeupholics!
Continuing with the Lakme Illuminate and Shine Collectionreviews, today I'll be reviewing a burgundy lip shimmer – Wine Gleam. These are pigmented, shimmery crème lipsticks that promise long lasting color with a reflective shimmer finish.
Price : Rs 700Quantity : 3.6 gBuy at Amazon.in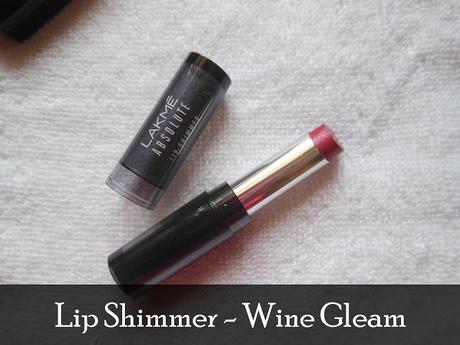 Lakme Lip Shimmer Wine Gleam : Review, Swatches & Price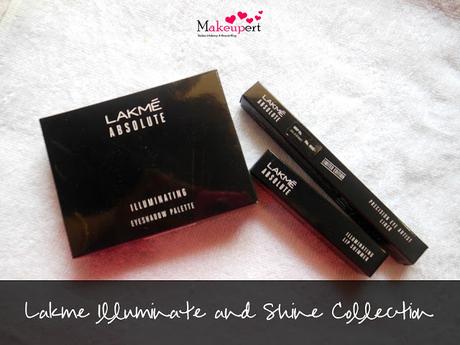 Lakme Lip Shimmer Wine Gleam : Review, Swatches & Price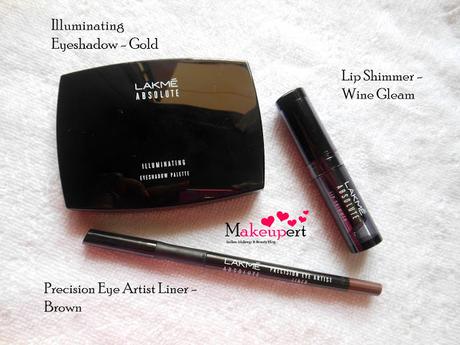 Lakme Illuminate and Shine Collection Review, Swatches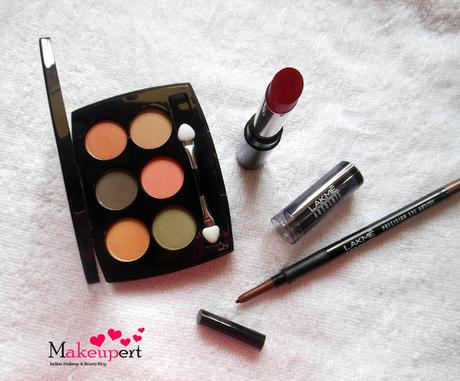 Lakme Illuminate and Shine Collection Review, Swatches & Price


PackagingLakme Absolute Illuminating Lip Shimmer comes in a glossy black packaging with a translucent cap. The lipstick ha s a slanted, flat tip which adds to the modern look of the packaging. The cap shuts with a clack and wouldn't open up easily in transit. The shade name is mentioned at the bottom. The outer cardboard packaging contains all the details needed like – ingredients, price, etc.
Also Read : Lakme Illuminating Eyeshadow Palette Gold - Review, Swatches and Pictures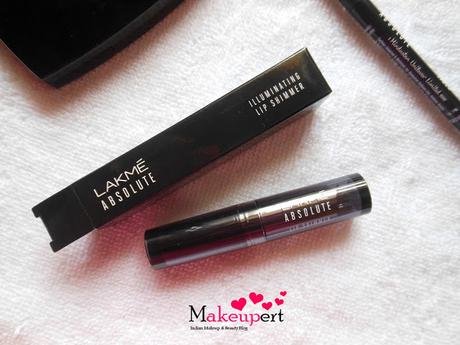 Lakme Absolute Illuminating Lip Shimmer Wine Gleam : Review, Swatches & Availability


TextureLakme Absolute Lip Shimmer has fairly smooth and buttery texture.  It glides easily on lips without tugging or pulling. The creamy super hydrating formula just melts in the mouth and the reflective illuminating shimmers add to its gorgeousness. It gives glossy finish and does not settle into fine lines. The shimmers are quite subtle and dispenses evenly on lips without being OTT.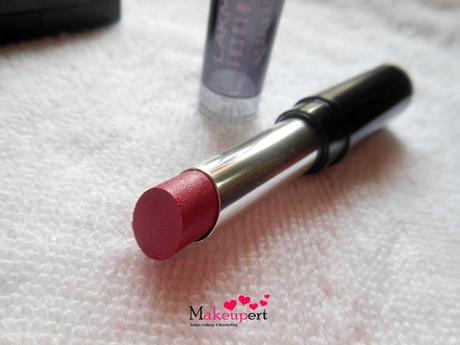 Best Burgundy Wine Lipstick : Lakme Absolute Lip Shimmer Wine Gleam


PigmentationLakme Absolute Wine Gleam is a medium coverage lipstick which can be built to an opaque pigmentation. I love such lipsticks as they are more wearable and make me look made up.  Lakme Lip Shimmer 'Wine Gleam' does not give full coverage but does cover lip pigmentation to an extent. If you have heavily pigmented lips then sadly this won't do much for you and you might require a lip pencil beneath.
Staying EfficacyLakme Absolute Lip Shimmer stays pretty well on lips. Being a bright color, it lasts for 5/6 hours on me and leaves behind a soft pink stain when it wears off. Wine Gleam does survive a meal however slight fading is noticeable on the inner rims of the lip and one might require touch-up.
Also Read : Lakme Absolute Precision Eye Artist Liner Burnished Brown - Review, Swatches, EOTD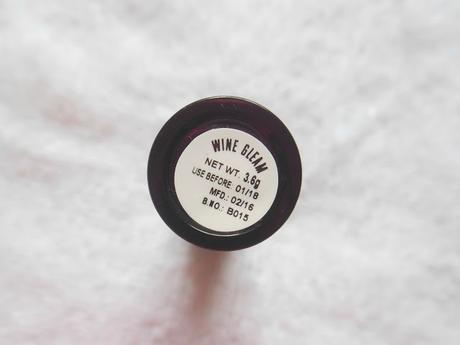 Best Shimmer Lipstick in India : Lakme Absolute Lip Shimmer


Wine GleamLakme Lip Shimmer is an alluring bright burgundy shade with soft pink undertone and subtle pink shimmers. The shade is absolutely divine and perfect for summers! I love such bright wine and I see this being a hot favorite among girls especially for an evening look. It should flatter Indian skin tone beautifully.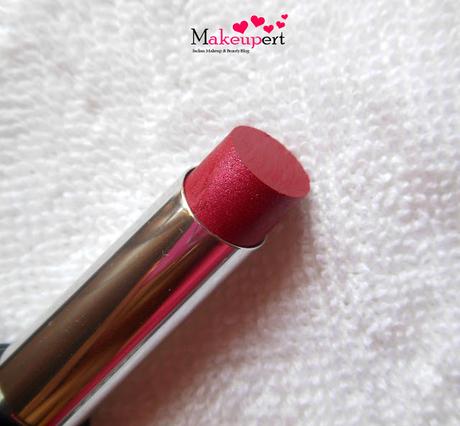 Lakme Absolute Illuminate and Shine Lip Shimmer Lipstick : Wine Gleam


Worth the price tag?I simply adore the gorgeous color, staying power, hydration and the glossy finish and I highly recommend buying this ONLY IF YOU LIKE SHIMMERS IN YOUR LIPSTICK.
Pros
Gorgeous wine with a slight pink undertone
Packaging is travel friendly
A fun and peppy shade which is perfect for both day and evening wear
Extremely hydrating
Gives lovely glossy finish to the pout
Medium pigmentation but can be built to an opaque finish
Creamy, buttery texture
Stays for 5/6 hours
Shimmers are subtle and dispenses evenly on lips
Leaves behind soft pink stain
Comes in 15 shimmery shades
Cons
Shimmer might be a hitch for many
Limited Edition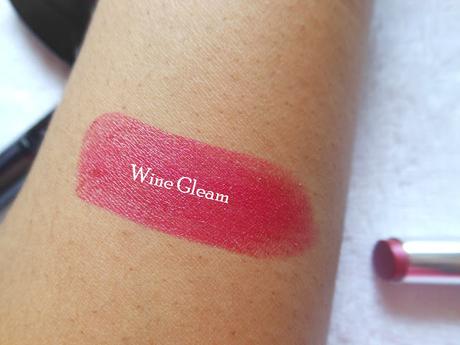 Lakme Absolute Lip Shimmer Wine Gleam : Review & Swatches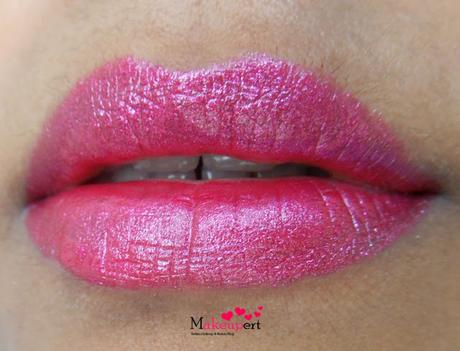 Lakme Absolute Lip Shimmer Wine Gleam : On My Lips, LOTD


Overall VerdictLakme Absolute Lip Shimmer in Wine Gleam is an alluring pink toned burgundy. The shade would flatter Indian complexion pretty well and is extremely hydrating on lips. I simply adore the glossy finish and how comfortable it feels on the lips. Although being shimmery, it doesn't feels OTT or too stark during daytime wear. The shade variation totally goes by the "Illuminate and Shine" theme of Lakme 2016.Highly recommended!
Rating : 4.75/5